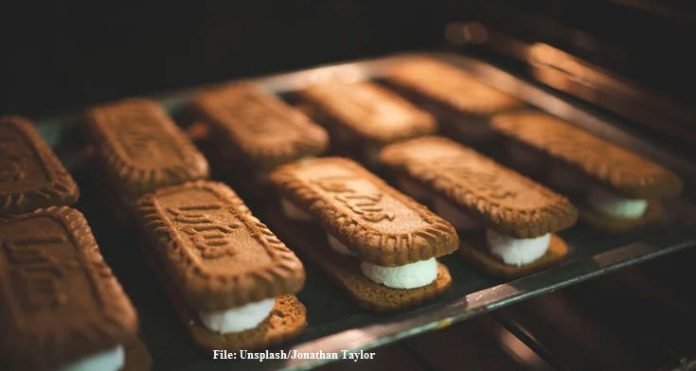 Chadian wheat biscuits recipe simplified. If you love biscuits like me, then it's high time you learn how to bake yours at home. You don't need any prior skills to perfect it.
I'm that person who can't go a day without enjoying biscuits. But I couldn't withstand the disappointment of my local store running out of my favorite brand,
Then it dawned on me how much I was spending daily and how much I could save.
After sleeping on it, I started exploring recipes for beginners.
And boom! I came across this healthy recipe, and gave it a shot, the results were exceptional. Since that day, have been enjoying it daily.
Read also: Jarret de Boeuf Recipe: Chad Cuisine
I love most this recipe because it satiates my sweet tooth while supplying the body with healthy nutrients. This sets them apart from any other regular biscuits out there.
Why Chadian Wheat Biscuits Are The Best?
When growing up, you may have heard your mom say biscuits are not good for your teeth. This wasn't different from mine either.
But that isn't true. Have been treating myself daily with a packet but have never had any complications with my dental health.
Well, as much as too much sugar isn't good for kids, baking your own snacks at home is one of the great ways of controlling what your kids eat.
Our Chadian wheat biscuits recipe is an excellent pick for mothers looking for a healthy snack for their kids.
Here is why?
Wheat flour is good source of fiber, protein, vitamins, antioxidants, and minerals for you and your kids.
Biscuits are a great way to satiate your sweet tooth while getting enough carbohydrates to keep you fueled for longer.
Wheat flour helps ease indigestion.
Milk is rich in protein which is good for you and your kids.
Honey is known for its anti-bacterial and antioxidant properties.
So whether you are enjoying your breakfast, brunch, or dinner, wheat biscuits are a great pick.
Now, let's dive right into our recipe.
Ingredients
3 cups of wheat flour
1 tbsp sugar
3cups of all-purpose baking flour
1½ cup butter
1 tsp salt
4tbsp unsalted butter (cut into pieces)
1tbsp baking powder
3 tbsp honey
1 tbsp baking soda
2 ½ cups of buttermilk
1 cup vegetable shortening
Recommended: Vegan Orange Cookies Recipe: Vegan Dessert Recipe
–Guide-
Sift all your flours to make them more aerated.
Transfer your flours, baking powder, salt, baking flour, and sugar to a large bowl and whisk together for an even mixture.
With the help of a folk or pastry cutter, cut your vegetable shortening. Transfer your shredded butter shortening and the other ingredients prepared in step 2 in an electric or hand mixer.
Pour your buttermilk and continue mixing for about 6 minutes until you get an even mixture,
Lightly flour your kneading surface and place your dough.
Flour your hands. Knead the dough and roll it a few times into an oblong oval shape. Fold it towards the center, starting with the shorter sides as if you are folding an envelope.
Press the folded dough back to an oval shape.
Repeat the kneading process six times and in the seventh round, skip the folding step. With a biscuit cutter, cut your dough into desired biscuit shapes.
Baking Your Biscuits
Preheat your oven up to 4250 F. As your oven heats, grease your baking pan and arrange your shaped dough 1" apart.
Bake for twenty to twenty five minutes or until lightly browned.
In a saucepan, boil three tablespoons of water. Add butter pieces and melt them.
Add salt and honey and stir in. Lightly brush your biscuits with the mixture.
Let them cool down and enjoy with tea, coffee, or a soft drink any time of the day.
If you like this Chadian wheat biscuits recipe, you may also like the following: