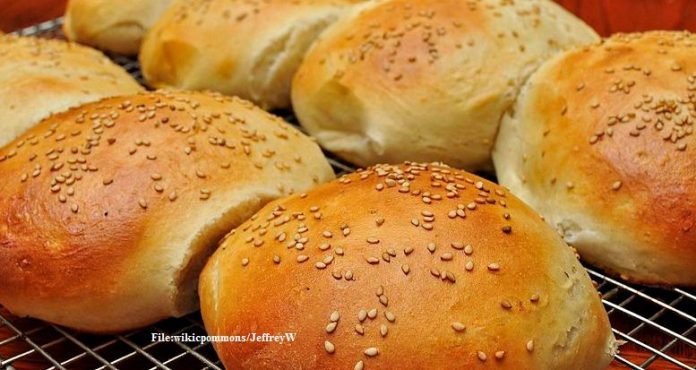 Krachel recipe, a.k.a el gors, are tasty Moroccan buns flavored with orange blossom water, anise seeds, and sesame seeds. The flavoring gives the dessert a heavenly taste that's addictive.
The first time I had a bite at my friend's party, I bet I fell in love with buns. And anyone from Morocco will tell you how highly treasured these treats are.
If I had a chance, I would have carried some, but everyone was fighting to get a share. I couldn't wait to arrive home and try baking my own.
Recommended: Home Baked Moroccan Frekkas with Raisins and Almond: Moroccan Cuisine
However, the recipe calls for proper preparation and patience. Unlike other baked treats that require you to leave the dough to rise once, for Krachels, the dough has to rise three times.
But it's worth the wait. I normally take a walk and come back after an hour to check the progress.
And what's more, the buns are healthy. So before we get down to cooking, let's have a look at the benefits of adding Krachels to your diet.
Benefits of Adding Krachel recipe to Your Diet
Krachel recipe is a great pick for breakfast. They pair well with tea and coffee. The burns contain key ingredients that have amazing benefits to the body.
And here is a lowdown of the benefits.
Orange blossom water is known for its ability to reduce sleep problems and anxiety.
Orange blossom water aids in digestion, reduce menstrual pain and headaches.
Sesame seeds are high in fiber, which is great for weight loss.
Sesame seeds are an excellent source of plant protein and help reduce blood pressure.
Anise seed has antibacterial and anti-inflammatory properties, which help keep blood sugars in check, fight ulcers, depression, and symptoms of menopause.
Eggs and milk rich in proteins.
Now fold your sleeves, and let's get down to cooking.
Read Also: Moroccan Vegetable Tagine Stew Recipe| What Vegans Eat
Ingredients
4 cups of all-purpose baking flour
3 lightly beaten eggs
1tbsp of ground anise seed
1 tbsp dry yeast
1 cup warm milk
1tbsp sesame seeds
1 tsp salt
1 ½ tbsp orange flower water
½ cup of sugar
½ cup unsalted butter
Cooking oil
Ingredients for Garnish and Egg Wash
1tbsp warm milk
1tbs sesame seeds
1 egg
-Guide-
Put three tablespoons of water in a bowl and pour your yeast. Whisk until fully dissolved and set aside.
Sift your flour in a large basin.
Transfer the flour into a dough mixer and add salt, anise seeds, butter, orange flower water, oil, sugar, milk, eggs, and yeast. Mix the ingredients to a soft, sticky dough.
NB: In case the dough is sticky, you can add a few tablespoons of milk. If too sticky to knead, sprinkle some flour and mix before removing it from the mixer.
Transfer the dough to a greased basin and turn it to make sure it's fully coated with oil. Cove with a clean towel, and leave it for two hours to rise until doubled.
Punch the dough down, and turn it over. Cover again, and leave it to rise again for an hour.
Divide your dough into 12 equal portions. Grease your baking sheet and place the balls two inches apart and leave them for 15 minutes.
Pat the balls into a disc shape, cover them with a towel, and leave them to rise for one and a half hours till light and spongy.
Baking Your Buns
Preheat your oven up to 2300 C.
As your oven preheats, prepare your egg wash by mixing your milk and egg. Quickly brush each ball with your egg wash and garnish with sesame seeds.
Bake your buns for two minutes until golden brown. Rotate the baking sheet from the front part to the back after ten minutes for even browning.
Remove and place on a cooling rack. Enjoy with tea or coffee.
If you like this Krachel Recipe, you may also like the following: