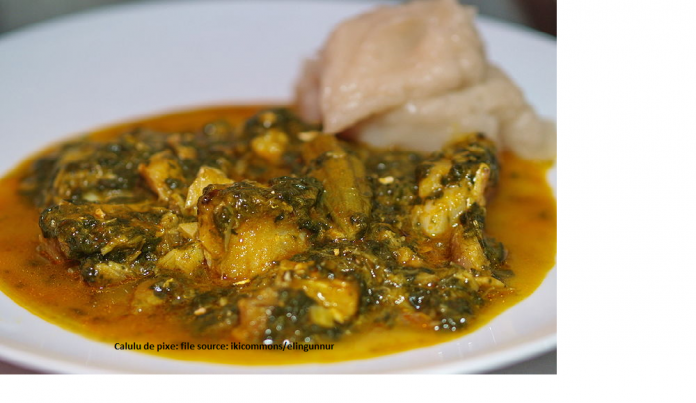 Calulu de pixe is a traditional Angolan dish which has its roots from the colonial slave trade. The dish mainly comprises of fried fish and veggies, which often includes onions, red palm oil, okra, sweet potatoes, tomatoes, garlic, and gimboa leaves. Though the dish is in most cases called fish stew, okra is an essential ingredient which you can't miss to include in the dish. However, other ingredients are also crucial in bringing the authentic taste of the meal, but some are optional. Detailed below is a well-quantified recipe on how to prepare your Calulu de pixe. The ingredients are easy to find in most stores, so no head-scratching in putting them together.
Ingredients
1 lb fish fillets
Two or three plantains (peeled and chopped in large pieces)
Three garlic cloves
One onion (thinly chopped)
Fresh okra aka okro 250g
200g tomatoes
One bunch of spinach
1tbsp. ground sea salt
1 tbsp. black pepper
Chili pepper
Red palm oil 400ml
Canola oil for sautéing
Two large-sized lemons
Water
Guide
Wash your lemon and cut them in halves. Squeeze the juice in a bowl and add sea salt and black pepper
Mix the solution properly and marinate your fish for 25 minutes
Sauté your onion garlic, tomatoes, chili pepper, and fish in a cooking pan over medium heat
Cook the mixture until the fish attains a brown color.
Season the mixture with salt
In another large cook pot, add your sautéed fish, followed by your spinach, plantains, and okra. Pour your palm oil and simmer the mixture for around 3 minutes. Add water and cook it over medium heat for about 35 minutes
Remove from heat
Serve it with rice, palm oil beans, farofa or funge. Better still; Calulu de pixe can be great when enjoyed on its own.