Black mushroom rice Diri ak Djon Djon is a delicacy popular in Haiti. The dish is prepared with rice (Diri) along with edible black mushrooms (Djon Djon). From the look of the dish color, you will be forgiven to think that the rice is somewhat black, and this is a fair assessment. The black mushrooms are behind the color that offers this dish its unique and authentic look.
The meal is special to the people of Haiti, and no party is "great" without this delicacy. So if you love rice, this is a great way to enjoy this black mushroom rice recipe that has taken its roots in certain parts unknown to the world since generations. Better still; you get to unleash your chef skills in you. Bet! You won't be the same cook you were after!
So let's get rolling!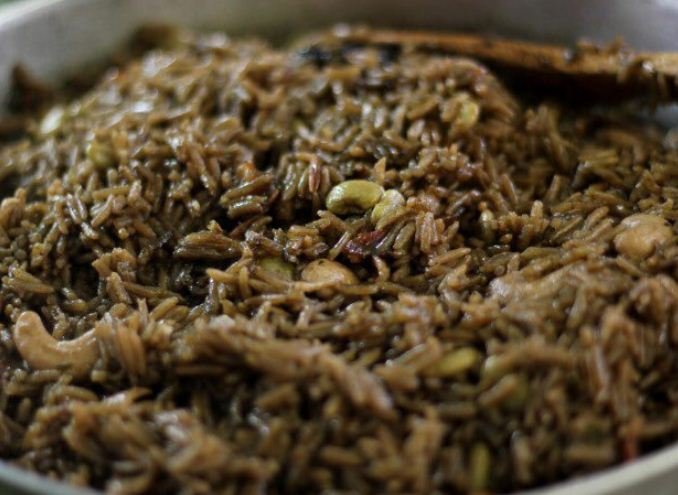 Ingredients
500g white rice (long grain)
Black mushrooms one cup (edible)
Garlic three cloves (finely chopped)
Guide
In a large basin, wash your mushrooms off all dirty and soak them overnight for best results
Boil your mushrooms over medium heat for 5 to 10 minutes in a saucepan
Using a strainer, sieve all the liquid in a fresh, clean bowl for later use. Bin the mushrooms in your strainer
In another cooking pan, heat your cooking oil. Sauté your onions, leeks, garlic, thyme, and cloves and for about one minute.
 Drain your peas and add to the mixture. Put your mushroom water and stir well. Bring it to boil, and add salt and black pepper
Wash your rice thoroughly and add to the mixture. Stir gently and simmer for 15 minutes
Put off the heat and set it aside for 2 minutes then serve with fish or meat
Explore below for more of AfroGist Media foods and recipes from around the world: