If you are a fan of Columbian dishes, you probably may have heard of Arroz Atollado. The delicacy is popular in Cali and has its roots from Spanish. The dish mainly consists of rice, chicken, potatoes, pork, vegetables, and flavorings. The accompaniments for the delicacy may vary depending on your preferences and may include Hogao sauce, fried plantains pancakes, avocado slices, and sausages. The resulting mixture is a rich, tasty, and delicious with an irresistible flavor. So if you would like to prepare your at home, why not try out our recipe. All the ingredients are well quantified to incorporate well and bring out the great taste. Stay right here.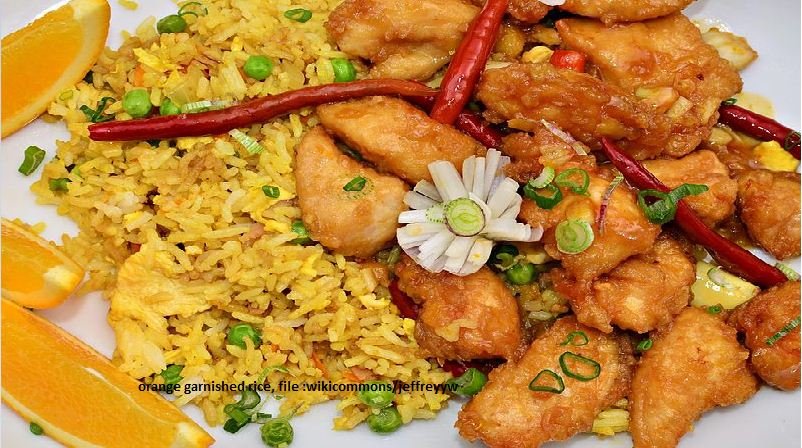 Serves: 8
Preparation: Easy
Ingredients
Rice
Eight large-sized potatoes (reduced into 1 ½" pieces)
Finely coriander or cilantro for garnish
Chicken
Hogao Sauce
Freshly chopped tomatoes(4pcs large)
One bunch of finely chopped coriander or cilantro
Four leeks or scallions (finely chopped)
Achieto powder 1 tbsp
Guide
Preparing your chicken
Cut your chicken in quarter sizes. Squeeze your lemon in a large bowl and extract enough lemon juice. Using a pastry brush, apply your lemon juice on your chicken pieces. In a large cooking pot, heat your canola oil and add your chicken.
Simmer for 15 minutes over medium heat then add hot water. Cook your chicken until ready
Before your chicken is ready, prepare your Hogao sauce
In a saucepan, add your olive oil, scallions, tomatoes, Cumin, pepper, Achieto, cilantro, and salt. Stir well and cook it for 10 minutes then set it aside.
Rice
Once your chicken is ready, strain 5 cups of stock and set it aside. In case the chicken does not have enough stock, you can add more water.
In another large saucepan, add your chorizo and Hogao and cook it for about two minutes then add your stock and bring to boil.
Add your rice, potatoes, and chicken and cook it under low heat for 35 minutes.
Remove from heat and garnish with cilantro then serve when hot.
Accompaniments may include fried plantain cakes, avocado slices, and sausages. If you love greens, you can serve them along with your dish.