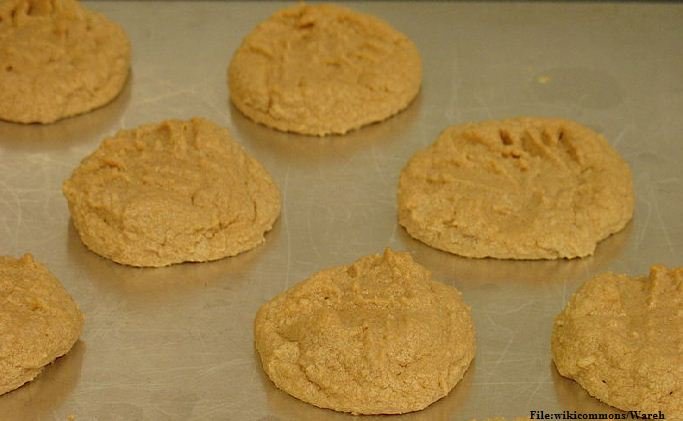 Cinq Centimes recipe is a traditional Senegalese sugar cookie that is topped with peanut butter to give it a nutty flavor. If you happen to walk in the streets of Senegal, you can never miss this amazing treat.
My love for this amazing dessert grew when I had my first bite. At first, I thought it was like those ordinary ones. But to my surprise, it wasn't.
Though the shape wasn't unique, its taste is. I love peanuts, and the nutty flavor is so satisfying to the soul. I prepared the treat several times until I perfected my art, and today, I will share my secret to a tasty Cinq Centimes.
Recommended: Senegalese Mango Pound Cake With Vanilla Twist
But before then, here is the cookie history.
History of Cinq Centimes Recipe
Cinq Centimes is a French name that means five cents. Senegal was a French colony, and they were behind the introduction of this amazing treat.
The cookie resembles a five cents hence the name Cinq Centimes.
However, the first peanut butter cookies were documented in the 1930s by George Carver.
The recipe became popular and spread across the globe. Though some recipes may vary, peanut butter is always the principal ingredient. And it's easy to prepare.
Read Also: Chocolate Sandwiched Cookies Recipe| Kid's Favorite
And here is what you need.
Ingredients
500g baking flour
200g granulated sugar
1tsp cinnamon powder
2 eggs at room temperature
1 tsp vanilla essence
200g unsalted butter
5ml salt
250g Peanut butter
50ml cooking oil
1 cup of peanuts, roughly chopped
-Guide-
Sift your flour twice in a medium bowl. Transfer it to a large basin
Add salt, sugar, vanilla essence, and cinnamon and whisk together. If you have a mixer, transfer all these ingredients and mix until you get an even mixture.
Pour the cooking oil into the dry ingredients and mix for three minutes. If using fingers, crush the lumps with the fingers and mix with hands evenly.
Beat the eggs to the mixture and add your melted butter. Knead to form a dough that is not too sticky and not too hard.
Divide the dough into balls and store them in a fridge for about one hour.
Lightly flour your working area and roll the dough into desired thickness.
With the help of a cookie cutter, cut your dough to desired shapes and place them on greased baking sheet.
Baking Your Cookies
Preheat the oven up to 1800 C. Bake for twenty minutes or until lightly browned.
Remove and place the cooking in a cooling rack. Once they have cooled down, apply peanut butter on top and decorate it with chopped peanuts.
Enjoy your Cinq Centimes.