Baseema recipe is a traditional South Sudanese pastry that is so sweet to resist. In Sudan, Baseema means delicious. And just like its name, Baseema doesn't disappoint.
Its preparation is simple, but its taste is incredible. The pastry is one of the respected special desserts in Sudan and beyond.
Baseema gets its unique flavor from coconut, cinnamon, vanilla, and yogurt. Some variations use rose water to give it an enhanced flavor.
The pastry is one of those recipes that you can prepare when in a rush. However, vigilance is needed to make sure you get everything right.
Recommended: Sudanese Kahk Recipe|What Makes It Special
And today, I will teach on how to prepare Baseema recipe at home like a pro. You don't need prior baking skills.
But before you fold your sleeves to the baking session, let's have a brief history of this amazing dessert.
History of Baseema Recipe
 Baseema cake is said to have roots from Africa and is part of most cuisines. Though there is no documentation on who invented this special treat, the pastry was first introduced to America by Africans during slave labor. Africans not only knew how to make special coconut dishes, they knew how to break them.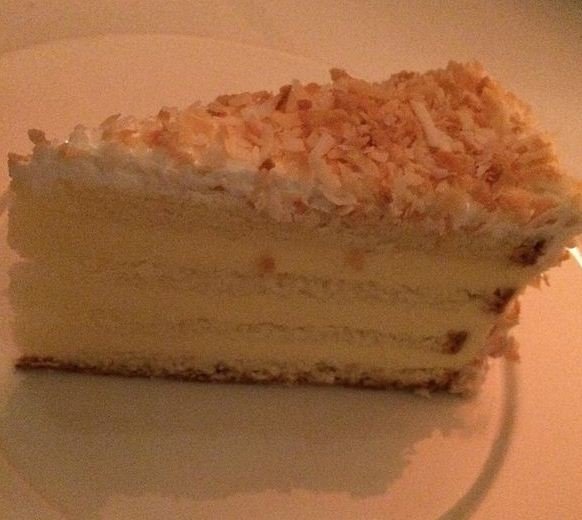 Today, the treat gained popularity as one of the most famous pastries during Christmas, black history month, and other special holidays.
Read Also: Kenyan Black Forest Cake Recipe For Any Occasion
And today, I bring you the taste of Sudanese delight to your home. Let's get started.
Ingredients
3 cups sifted all-purpose baking flour
½ liter yogurt
1 tbsp baking powder
6 eggs at room temperature
3 tsp vanilla essence
1 tbsp powdered sugar
250ml cup cooking oil
1 cup desiccated coconut
½ cup butter
1 tsp cinnamon powder
For Syrup
2 tbsp lemon juice
1 ½ cup of water
2 cups of sugar
-Guide-
Put all the ingredients for syrup together in a large bowl and stir until the sugar dissolves. Transfer into a cooking pot and boil the syrup until the sugar melts, then set aside.
Add baking flour, coconut, cinnamon, and baking powder in a mixer and combine the dry ingredients for about two minutes at low speeds.
Melt the butter and add to the dry ingredients together with the cooking oil. Increase the speed to medium and combine the ingredients for three minutes.
Add vanilla essence and yogurt, and continue mixing for another three minutes.
Beat the eggs and mix until you get an even mixture.
Baking your Baseema
Grease your baking sheet and preheat your oven up to 1800 C. Pour the batter to the sheet and bake for thirty-five to forty minutes or until golden brown.
Remove the cake from the oven and pour the syrup while hot. Lightly drizzle the powdered sugar. Wait for the Baseema to cool down before enjoying.