Poulet Yassa is a Senegalese chicken that has been marinated in lemon juice and onions. The dish has gained popularity and has spread across West Africa. Most people around the globe are slowly embracing this dish due to its irresistible rich flavor that melts the heart. And today we are here to assist you prepare yours. We have compiled a detailed recipe with what you need to bring the dish on the table. Stay with me!
Dish: Main Course
Preparation: Easy
Servings: 6 serves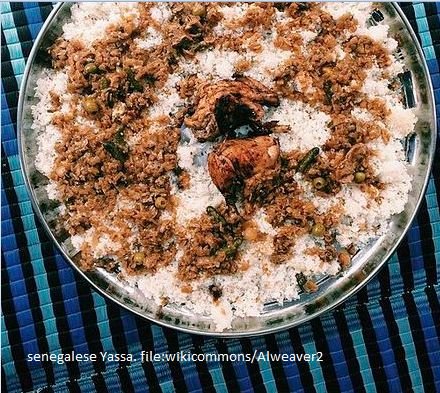 Ingredients
One (4 pounds)full chicken reduced into sizeable pieces
Five medium-sized onions (sliced thinly)
Seven large lemons (squeezed into juice)
Black ground pepper 1tbsp
Soy sauce 4tbsp (optional)
Coriander or chopped parsley
Rice
500g basmati rice (white)
Guide
Chicken
In a large bowl mix your lemon juice, onions, mustard, chile pepper, peanut oil, and pepper to make your chicken marinade
Add your chicken pieces in your marinade ensuring they are fully submerged
Cover the bowl with cling film and leave it in the refrigerator overnight for the chicken to marinate properly
Unwrap your bowl and remove your chicken pieces. Using a serviette or clean cloth, wipe your chicken pieces dry. Broil, grill or sauté them until they attain a brownish color on both sides
Remove your onions from the marinade and place them on another cooking pan. Sauté your onions over medium heat until they attain a brownish
Add the remaining marinate to your onions together with your chicken pieces. Add water and simmer them for about 25. Add your soy sauce and cook it for 5 minutes then remove from the source of heat
Garnish it with parsley or coriander
Rice
Wash your rice thoroughly and set it aside
In a medium cooking pan, bring your water to boil
Add your oil, butter and rice then simmer it for 15 minutes under medium heat
Reduce your heat and let your rice sit for 5 minutes
Note: Poulet Yassa can also be great when served along with fufu. If you love fruit juice, you can blend and enjoy a glass along with your dish.