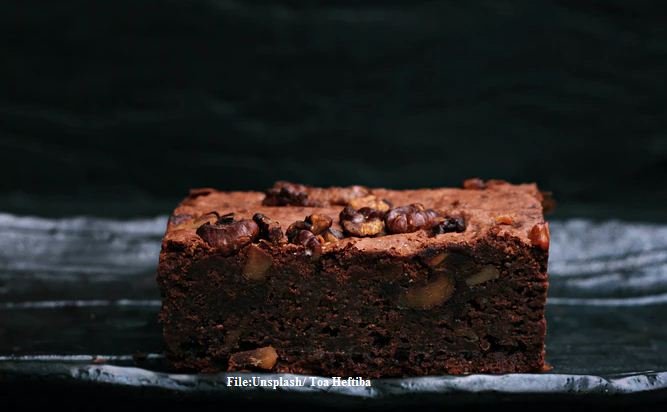 Fekkas is a Moroccan cookie that resembles biscotti. Typically, the cookie is prepared with flour, sesame, raisins, almond, sugar, butter, anise seeds, and salt. In Morocco, almost every cookie and pastry is made with almond paste.
The pastries are special and are customarily served to guests with an afternoon tea or reserved for special occasions.
Unlike most deserts, Fekkas undergo two baking processes.
They taste more of a cracker than a cookie. So if you love crackers, you will go gaga with Fekkas.
A Must Read: Boost your Immunity during the Covid-19 Pandemic With This Moroccan Chermoula Recipe
Now, let's dive right in!
Moroccan Fekkas Recipe
720g self-raising baking flour
5oz sugar
4 eggs at room temperature
2 oz orange blossom water
½ cup sesame seeds
5oz raisins
5 oz cooking oil
4tsp aniseed, mildly crushed
5 almonds with skin on (cleaned and pat-dried)
A pinch of salt
Egg Wash
2tbsp milk
1 egg yolk
2-4 drops of white vinegar
-Guide-
Pour your orange blossom into a bowl and soak your raisins for five minutes.
In another separate bowl, pour your milk and soak your almonds for about 20 minutes.
Sift your baking flour to aerate it. Transfer the sifted flour to an electric mixer, along with all the other ingredients. Mix until they are evenly distributed.
Roll your dough on a flat surface depending on your baking sheet.
Transfer the dough to your baking sheet and make light crossed or straight lines with a folk.
Apply a parallel line of the egg wash on top of the dough.
Preheat your oven to 170 degrees Celsius and bake your dough for about 20 minutes. The rolls should be half baked but must have a springy feel when touched.
Remove from the oven and cover with a damp clean cloth for an hour.
Cut the Fekkas with a sharp knife diagonally without breaking them.
Place them on a baking sheet and bake for 15 minutes at 170 degrees Celsius. Turn off the oven and leave them inside to cool down.
A Must Read: Peach Roasted Chicken Recipe| Moroccan Cuisine
If you like the home baked Moroccan Fekkas, you may also like the following: