African cuisine is known for its bursting flavors with varied tastes and aroma. But there is always a catch as to why African dishes have become more popular not only on the continent but also across its borders. It's no secret that African foods are loaded with nutrients and minerals that keep you nourished and help fight diseases.
However, some foods offer more health benefits compared to others. You will be surprised to learn that some of the foods you may have been ignoring are the healthiest. With the surge to consume healthy meals during covid19, we have compiled 5 African food recipes you should include in your diet during and after the coronavirus lockdown is over. Read on!
Banana blossoms
Bananas are one of the most locally produced fruits in Africa for over a thousand years. The fruit remains one of the most consumed staple foods on the continent. Most people pay more attention to the fruit than its blossom.
Banana blossoms, a.k.a banana heart, is the purple flower that grows on the end of a banana fruit cluster. The flower is known to offer health benefits to people with depression, poor digestion, low immunity, anxiety, anemia, hypertension, and diabetes.
Due to their health benefits, banana blossoms recipes are gaining more popularity not only in Africa but also across the globe. As the world struggles to get enough healthy food supply, people should incorporate such dishes to curb food shortage and keep their immunity at par.
What makes this recipe stand out is that it is easy to prepare and does not require lengthy preparations. Check the full recipe here.
2. Pondu Stew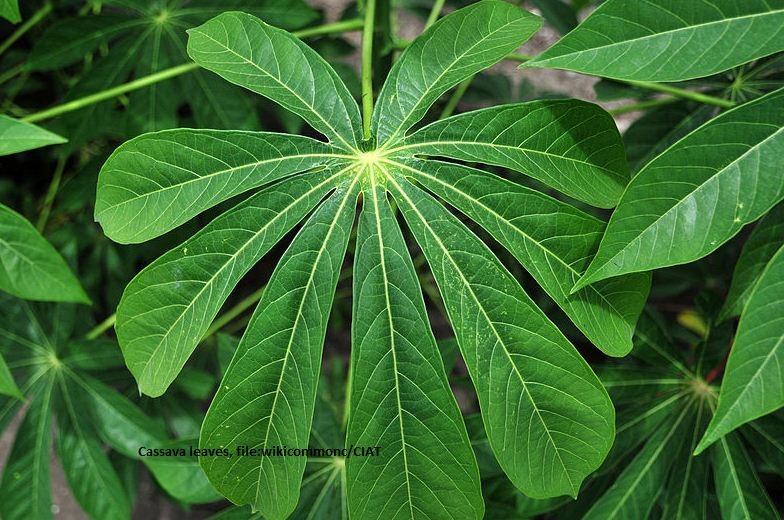 Pondu stew is a Congolese dish which is prepared using cassava leaves. The delicacy pairs well with fish, rice, boiled yams, or fried plantains, depending on your preferences.
In Congo no meal is complete without Pondu. You will be shocked to learn that the cassava plant leaves you have probably been ignoring in your garden are healthier than some of the greens you consume daily.
Adding Pondu stew in your diet will help you regulate your blood pressure, aid in digestion, and boost your immunity.
Pondu leaves are gluten-free and could be an excellent pick for those trying to lose some pounds.
Preparing the recipe is simple, and all the ingredients are available. Save some few bucks and the hassle of having to rush to your grocery store by adding this Pondu stew recipe to your diet. Click here for Pondu's recipe.
3. Malewa
Malewa is deep-rooted from Ugandan cuisine. The delicacy is usually prepared from wild bamboo plant shoots. The amazing plant which majorly grows in Mount Elgon has gained popularity during the Coronavirus pandemic due to its healing properties.
Countries like Asia topped in Google searches for bamboo shoot recipes in a bid to give their bodies an immunity boost. But in Uganda, no Bugisu ceremony is complete without Malewa. From traditional weddings to circumcision and to many other events, you name it, Malewa is always enjoyed.
So what does this dish offer to the body?
Malewa dish has cancer-fighting properties and is an immune-boosting food. When combined with sesame seeds, peanut paste, and rock salt, it can offer the body amazing benefits. Check out the health benefits and how to prepare yours here.
4. Sweet potatoes stew
During food insecurity, sweet potatoes are a lifesaver. But its leaves are highly nutritious as compared to other vegetables. Some of the African countries that are known to consume this amazing vegetable dish include Ghana, Nigeria, and South Africa, among others. 
It may wow you to know that various types of healthy recipes you can be prepared from sweet potatoes leaves. From vegetable recipes to salads, dressings, and much more, check out how you can make the best from your sweet potatoes leaves.
5. Matata Recipe
Matata recipe is a traditional Mozambique dish that boasts of its vibrant savory taste. The delicacy is usually prepared using pumpkin leaves and other traditional African spices to bring out the authentic taste of African cuisine.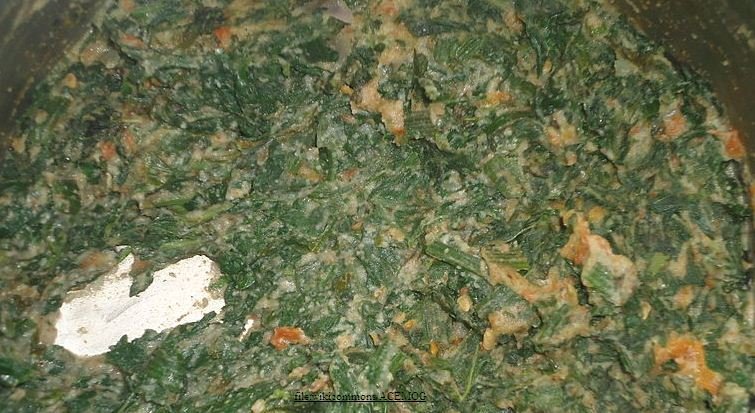 Pumpkin leaves, fruit, and seeds are known to offer health benefits. But let's focus on the leaves for now.
It is no secret that pumpkin leaves are loaded with essential minerals and nutrients to keep your body nourished.
In Africa, this noble plant leaves have, for years, been incorporated into many dishes. From making smoothies to vegetables and also tasty stews, you can prepare different food variations to suit your needs.
Dark green pumpkin leaves help boost immunity. They are rich in Vitamin A, Calcium, and Iron, and this is why Matata recipe should be one of your go-to dishes during the Covid19 pandemic. Get the full recipe here.
Have you ever had a taste of any of the African Cuisine? Share your experience and how you love enjoying it. See you on the comments section.