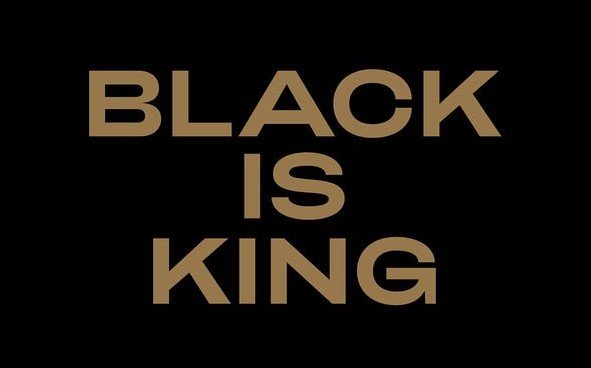 3 Beyonce's recent doings that shows she's the unlikely black 'savior' for 2020
They say that history is written by the victors. Undoubtedly, when history of the greatest Afro American pop artists of our century is written, Beyoncé Giselle Knowles will have a chapter. The Grammy Award winning artists never disappoints. When she first captured the public's eye as the key vocalist or the R&B group Destiny's Child, no one would have thought she would amassed all the success she prides in. She would later establish her career with her debut album-Dangerously in Love, and the rest is history. What more do we know about this superstar? Let's explore:
First, we know that this mother of three is really humble and down to earth. She's a real country girl. Behind her beautiful soul, however, lies a lion, a fighter, and an unapologetic proud Black American. Beyoncé is a powerful voice for Black Lives Matter, and just as expected, some people hate her for that. That's perfectly okay. We can't please everyone. Second, among many things I love about Beyoncé is how she continually uses her art to address racial inequality that has dominated headlines in recent months. She is one of the pop artists who came out and condemned police shootings and the killing of black people.
Indeed, the killing of George Floyd was just one of the incidences that prompted Beyoncé to urge her fans to demand action on police brutality. From her post on Instagram, she is evidently sick and tired of the murder of men and women in our community. Beyoncé has since been accused of inspiring violence against police. Despite the words of haters, Beyoncé proves immovable in using her art and her platform to promote what is right. She has worked very hard in this direction, and evidently it looks like she's just getting started. Here are 3 proves that Beyoncé won't call it a quit any time soon.
Beyoncé New Song 'Black Parade'
In the final hours of Juneteenth, Beyoncé did what she does best-surprising the world with her well articulated vocals. The song sounds like an outright celebration. Unfortunately, the condemned slavery is still evident in the current day and age. Needless to say, some peoples' minds have been enslaved to think that they're better than others who have a shade different from theirs.
The song's lyrics 'I'm goin' back to the South,' is a substantive statement reclaiming her roots. 'Yeah, yeah, I'm for us, all Black,' Beyoncé boasts on her track. For her, music is her form of protest. Far from the studio, her commitment to Black liberation remains polite and palatable. The proceeds from Black Parade will support needy Black-owned businesses through her BeyGOOD initiative.
Beyoncé is our community's master of leveling up. She wisely uses 'Black Parade' to draw attention to Africa-the motherland drip in us. It calls to action for a wounded nation. Queen Beyoncé is probably the most iconic musical performer of our generation. Her prominent fight for racial justice is a natural evolution. Her ability to throw the social media into frenzy with a single post shows how powerful her opinions to those conversations truly are.
Beyonce's Black is King
Unless you've been living under a rock, chances are you've come across this video teaser 'Black is King.' Well, don't be too excited yet, Beyoncé won't be releasing the film earlier than July 31 this year. The upcoming movie will be released on Disney Plus and is meant to explore Black culture with an all-black cast. It starts with a 'journey is a gift' then progresses to show the beautiful life of the black people and how they came to love themselves for who they are. For sure, the ancestors never left us, as can be heard from Beyonce's voice in the background. The teaser clearly shows the picture of the journey they meant us to follow. A journey of unity and hope, hope for a bright future.
This won't be the first time that Beyoncé has dropped a surprise video for her fans. However, this movie, just like her new song 'Black Parade' on Juneteenth will have come at a very opportune time. A time when the Afro American community needs rekindled hope and joy to celebrate each other amid the recent uncertainties is just the right time. Now, more than ever, is when the Blacks need a retell of a story for the ages that informs and restructures the present.
Looks like I'm not the only eager fan, as myriads more took to social media to express their joy. While I chose to do this piece to celebrate one of my greatest pop artists on such a timely film, other fans had this to say about the awaited Black Is King celebratory memoir. 'Beyoncé is coming to save us all from 2020!!!!!,' one wrote. 'Shout out to @Beyoncé for providing a major showcase for African artists,' 'Yo Beyoncé has the best visual. I am so hyped for #BlackIsKing.' Another tweep thought. We're eagerly waiting for July 31 to some soon.
What about Beyoncé being part of 'Black Panther 2' film, soundtrack?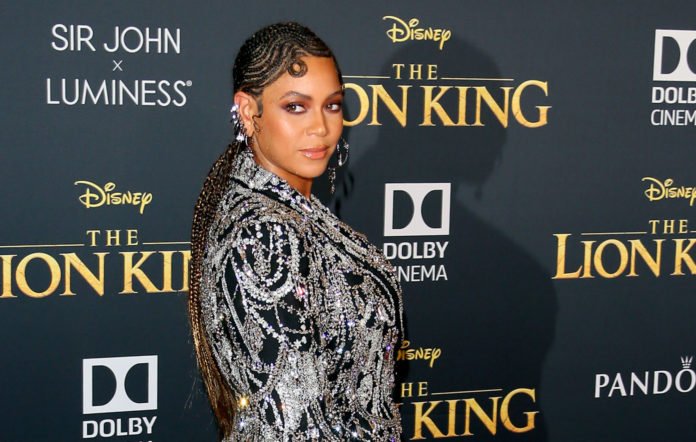 The today's most successful Afro American in the music industry has had a few projects with Disney. Last year after lending her voice to Disney for reboot of The Lion King, many speculated her to be after a mega deal with the film company. She recently appeared for ABC's Disney Family sing along special and reportedly sang 'When You Wish upon a Star' by Pinocchio's. This was in a bid to raise money for the Covid-19 front-line workers. She's a philanthropic activist.
The beauty is anticipated to feature in the upcoming MCU's Black Panther 2. However, there's no reliable information on this yet and if it happens, it might reportedly move to a much later date other than the 2022 anticipated release date, thanks to the coronavirus pandemic. Treat this as the rumor that it is as we remain fingers crossed.
Wrapping it up
This year has got many of us nodding our heads with steam literally escaping though ears. All that in a bid to understand where we went wrong to deserve most of the experienced kindless moments of 2020 forced on us by nature, fate, and human disaster. First, it was the sudden demise of our very own African son and world's legend- the Black Mamba, Kobe Bryant. Then the coronavirus pandemic, police brutality and heightened racial discrimination and all these devils among others. If we could turn back time, we all would. Sadly though, this is like chasing the wind. When it's all said and done, let's pride in fellow Afro Americans such as Beyoncé. People who stand tall and give us hope despite all the uncalled-for that we've heard this year.