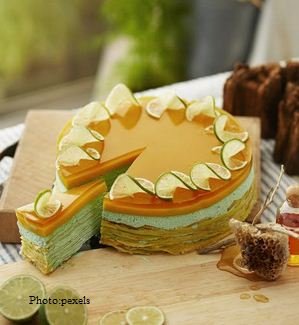 Lime Cake – a well prepared cake is enough to melt your heart, and lime cake is not an exception. But, as you might guess, Africans have their distinctive ways of preparing their cake. For example, you can easily tell an African style cake by their texture. Make them one of those extremely 'softees' American cakes, and most Africans will lose interest in a wink. To them, the true experience of a perfect cake is not only felt in sugar splurge, but also in a perfect texture mix. This idea is what makes a lime cake one of the most delicious and popular treats in West Africa.
The secret to a tasty lime cake is to get your recipe right. But this is where most people hit a snag. However, that doesn't mean you can't bake classic hotel treats at home. After reading this baking guide to the end, you will agree with me that the process isn't challenging as it may seem.
A Must Read: Babenda Recipe: Burkinabe African Fermented Soup
Since cake is what it is, you know….CAKE, it is important to touch on how to enjoy it without guilt as well as other health discontents that it may pose. Cake is for sure one of the foods that our taste buds desire so much, but our body tends to hate if eaten without control. And just because a lime cake takes the name "lime" doesn't make it more or less healthy among all cakes. Therefore, before we get into our recipe, get to know when and how often you should enjoy it.
When to Enjoy Your Lime Cake
Cakes are categorized as deserts. One secret about enticing sugary treats like lime cake is that it's best when taken after lunch. This allows the body to burn fats at night. For kids, they can take them in the morning or after meals since they need energy.
Recommended: 4 Kids Friendly African Treats That Never Disappoint
How Frequent Should You Eat Deserts
Knowing how often you should include certain foods is one of the most excellent ways of keeping your body healthy. It is highly recommended to have desserts in your diet daily to curb sugar cravings and enjoy the food you love.
Now, let's get to lime cake recipe.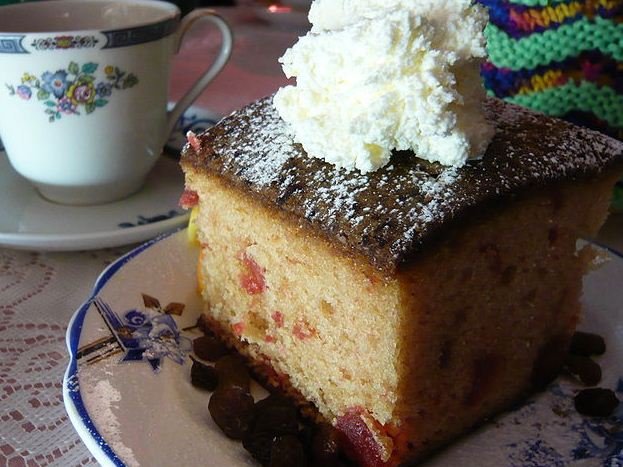 Ingredients
2 cups of Exe self-raising baking flour
3 eggs (beaten in a bowl)
1 glass of honey or sugar
1 lime (juiced)
3tbsp butter
1tsp peanuts (for garnishing)
-Guide-
Put all the ingredients in a dough mixer and turn it on. Let the mixer do the job till you get a thick consistency batter. Set aside for five minutes.
Preheat your oven to 350 degrees. Grease your baking pan with oil. Transfer the mixture to the baking pan and place it in the oven.
Bake for about twenty-five minutes till golden brown. Set it aside to cool, then enjoy with a glass of juice, tea, or coffee.
If you like this West African lime cake, you may also like the following: