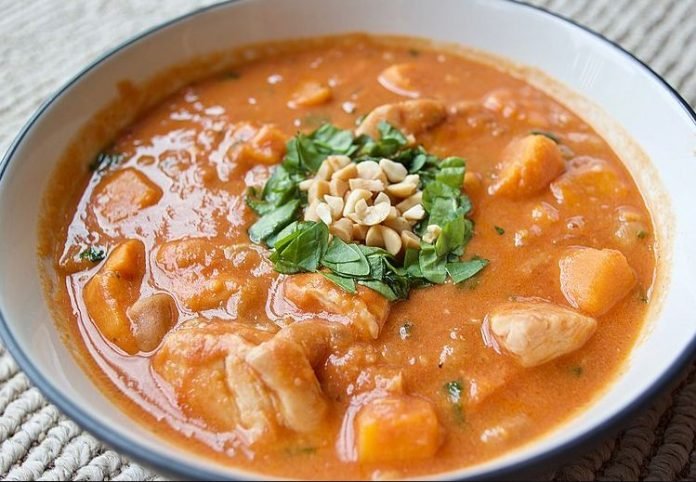 A Limb smacking Algerian Chicken Stew with Mushrooms and Olives
Tajine Zitoune is a traditional Algerian chicken stew prepared with olives, mushrooms, carrots, and seasoned with traditional spices. By the look of the dish, you will be forgiven if you mistake it with Moroccan Tagine. However, just like Moroccans, Algerians mostly use earthware pots to prepare food.
What makes Algerian cuisine unique is their creativity when mixing the spices, and this Zitoune recipe is not an exception. The meal boasts of its vibrant and pleasant flavor enough to invigorate your taste buds. Today, this post brings this amazing delicacy right to your kitchen, so get cooking.
BTW, if you have been engaging with the food and recipes section of this site, you should be a chef by now! If anyone ask you if you know how to cook, please don't say "I dabble!" You are an enthusiastic eater and a foodie expert. Tell them you are a chef explorer!
Now, lets look at how to dine the Algerian style.
A Must Read: North African Cuisine: This Knowledge Will Change What and How You Eat There
Algerian Dining Culture
Algerian cuisine is strongly influenced by Berbers, Romanians, Arabs, Spaniards, Europeans, Turkish, and France. Bread is enjoyed with every meal. Soup, couscous, and stews are commonly enjoyed during lunch and dinner time. Just like Moroccans, Algerians enjoy mint tea in the evening with pastries.
Algerians are welcoming and treat visitors with dignity. Women take care of all food preparations and house chores. It's a taboo to pass a dish or enjoy food with your left hand. Customarily, the host is expected to make sure guests are treated well.
A Must Read: African Grilled Fish Recipes You Should Add to Your Diet Now
Visitors are expected to leave their shoes outside the door. Guests are expected to greet the eldest member of the family first. Before eating, a bowl of perfumed water is passed for diners to wash their hands.
In Algeria, it is a taboo to pass food, gifts or eat with the left hand Click To Tweet
Now off from cultural matters to our Tajine Zitoune recipe.
Ingredients
1 lb chicken
250g mushrooms
400g pitted olives
4 carrots (chopped)
1 medium onion
Cooking oil
1 bunch of chopped parsley
3 garlic cloves (minced)
1tsp black pepper
1tsp ground cumin
Salt
-Guide-
Add warm water in a cooking pan and add your olives. Simmer for 15 minutes under medium low heat. Drain the water and set aside
Add cooking oil in a cooking pot and heat it for one minute. Add your chicken, garlic, and onions. Stir to avoid sticking for about five minutes
Add cumin, black pepper, and salt, and stir for two minutes
Add green olives, mushrooms, and carrots, simmer for two minutes, then add boiled water until fully covered. Cook for 35 to 40 minutes until the chicken is fully cooked
Serve while hot and garnish with parsley
If you like this Tajine Zitoune recipe, you may also like the following:
---
The perspectives of our community matter in media! It's about our voice,  and taking control of our narratives. Please join and support us!
Visit AfroGist Media channels  often for news updates. Access other thoughts and analyses here, reach out to post your commentaries, and feature your platform.  Watch shows, and participate in crucial conversations that concern us. Connect with the community.