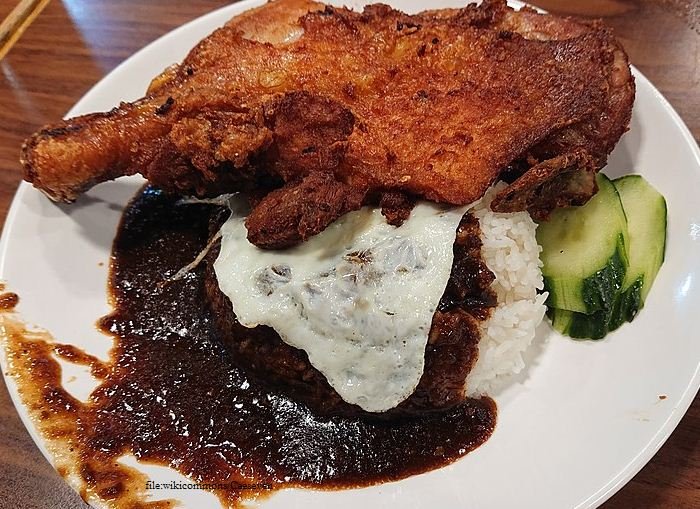 Gabon is a home of over forty ethnic groups. The country boasts of its rich cuisine which is a blend of African ingredients and exotic French flavors. Poulet Nyembwe is one of these cuisine. 
The people of Gabon mostly  rely on both food crops and cash crops. Their soils are rich and great for growing cassavas, bananas, palm, coconuts, papayas, pineapples, peanuts, bush butter, tomatoes, and corn.
Since ages, cassava has been a staple favorite for the people of Gabon. Fried plantains, okra, palm oil, rice, and yams are also popular, and are used in most traditional dishes
One of Gabon's essential commodities is palm tree. Palm trees are treasured and are used to extract cooking oil and wine. Like many other tropical African nations, the beverage tapped from these palm trees are commonly referred to as palm wine in English language. Some local tribes call it Eboga (hallucinogenic root) and other name variation.
Food for humans and for the spirits
Palm wine in Gabon is part of traditional celebrations like initiation rites, funeral, and other ceremonies and rituals. Along with food, the locals offer palm wine to the ancestors to help appease the evil spirits from haunting the community, and both women and men take part in these important  ceremonies. People The celebrations are filled with singing, drumming, and dancing. Rituals are performed where food and wine are offered 
[bctt tweet=" In Gabon, traditional rituals are performed by both men and women. They offer food and wine to the ancestors to protect them and prevent the evil spirits from haunting them."] 
Gender roles
Women take part in the household chores, including cooking, cleaning, taking care of kids, and farming. Men, on the other hand, work solely to provide for the family.
Gabonese women are advised to have children before marriage just in case the marriage does not work, she'll have offspring to raise. Traditionally, all the kids born in wedlock belong to fathers.
[bctt tweet="Gabonese women are advised to have children before marriage just in case the marriage does not work, she'll have offspring  to raise."]
Ingredients
Whole chicken (reduced into small sizeable pieces)
4 garlic cloves (crushed)
Guide
Prepare your chicken marinade by mixing olive oil, salt, black pepper, cumin, and cayenne pepper. Mix well until you get a consistent mixture. Add your chicken pieces in your marinade and use your hands to make sure the pieces are coated. Set your chicken aside to marinate for one hour.
Add palm oil in a saucepan and heat it till its sizzling hot. Deep fry your chicken until its turn brown and almost ready. Remove the chicken before it's fully cooked and set aside.
In another saucepan, sauté your onions, and garlic until translucent
Add your chicken and fry for 5 minutes and add your palm butter
Simmer it for another 5 minutes and add water if need be. Turn the heat and add your coriander, then simmer for two minutes.
Serve with mashed white yam, fried plantains, or rice.
Poulet Nyembwe is a true definition of African cuisine. The dish is tasty and perfectly seasoned to leave you, even begging for more. Why not try it today or share with a friend who loves exploring new recipes. Sharing is caring. If you love this dish, you may also like