African American cookbooks teach us about culinary history and how some dishes, cooking styles, and cultures were born. If you are a foodie and love American cuisine, you may be curious about who invented these mouthwatering recipes. And here are different cookbooks you should read.
1. Vegan Soul Kitchen: Fresh, Healthy, and Creative African-American Cuisine-2009 Release
By Bryant Terry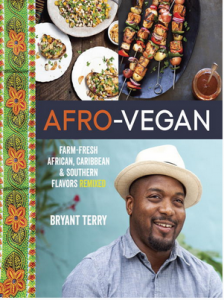 Bryant Terry is an award-winning chef who features African American and Afro Caribbean dishes. Through his art, Bryant has made the veganism journey look easy. He tried to blend his skills and childhood delicacies into unique healthy recipes.
He traces back soul food roots and incorporates fresh, healthy, and whole ingredients to bring out the authentic taste. According to Cooking Light Magazine, his book is one of the best vegan cookbooks for the last 25 years.
An excellent read for vegans and those looking forward to living a healthy lifestyle. Browse through Bryant's Catalogue here.
Read Also: Soul Food: Tracing Back Southern Cuisine's Roots
The Cooking Gene: A Journey Through African American Culinary History in the Old South- 2018 Release
By Michael W Twitty
Michael is a famous culinary historian. In his book, he features the history of African American cuisine in the old South. For so many years, Southern food has been surrounded by controversies about who owns it.
But Twitty retraces back the roots of Southern cuisine, soul food, and Barbecue using his own family recipes. He depicts his ancestral culinary history in an exciting and witty style while embracing the discomfort of Southern Culinary.
He unveils the truth about Southern Cuisines and how it impacted the American culinary experienced today. A heritage worth celebrating. So, if you love family or food, this is a must-read. Review Michael's Catalogue here
Bound to the Fire: How Virginia's Enslaved Cooks Helped Invent American Cuisine-2017 Release
By Kelly Fanto Deetz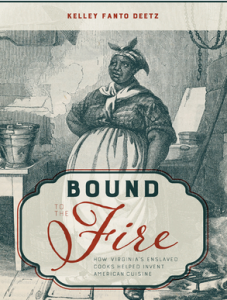 Kelly, a renowned culinary author, and former Chef depict how Virginia cooks influenced American Cuisine. His story dates back to slavery in the 18th-19th century. He draws his story from the lives of enslaved chefs in Virginia Plantations and how their tolerance shaped Southern Cuisine and plantation life.
Though these cooks never left any written documents or books, Kelly recognizes Virginia enslaved cooks, including George Washington's Mount Vernon and Thomas Jefferson's Monticello, who played a big role in Southern and American Cuisine.
However, some dishes like oyster stew, gumbo, and fried fish are celebrated as American cuisine. This discredits the efforts the enslaved cook had on Southern culinary. In his book, Kelly depicts a clear picture using archaeological records and history of how Southern cuisine depended on enslaved chefs' finesse and ingenuity.
He goes further and celebrates the diverse, authentic dishes these unsung cooks created and the living legacy they left.
Recommended: Tasty Cornbread Recipe for Black Folks| Black History Month
High On The Hog: A Culinary Journey From Africa To America- 2012 Release
By Jessica B. Harris
Jessica B. Harris is a celebrated award-winning author of African diaspora cuisine. Her book's original series has been featured on Netflix. She has also been rated as the New York Times Best Seller. She writes about African culture and its impact on American Cuisine. In her book, High on the Hog, Jessica takes her readers through the harrowing journey from Africa through the Atlantic to America.
Jessica has spent much of her life researching African diaspora food. She paints a picture of the diverse African American cuisine and how each dish was born.
Through her witty storytelling skills, Jessica bridges the gap in culinary history. Her book traces the roots of different cooking styles, dishes, and food traditions and how they were passed from generation to generation.
Though African culture in America kick-started with struggles and survival, Jessica applies her writing skills to celebrate a thrilling heritage. A story of resilience, resistance, and creativity that joins the African and American culinary circle.
Her book traces the roots of the migrating tastes of Africa and the influence it had on American cuisine. View her Catalogue here
Soul Food Advisor: Recipes and Tips for Authentic Southern Cooking- 2016 Release
By Cassandra Harrell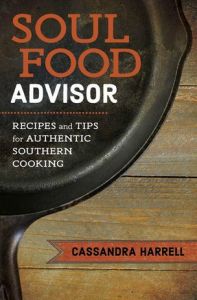 If you are one of those people who love trying out new, less unknown dishes, then Harrell will spoil you for choices. In her book Soul Food Advisor, Harriell teaches you unique cooking styles for dishes that she learned while growing up.
The soul food author features over 150 family and personal recipes. She does not stop there. She goes ahead to unveil the secret to Southern food, a recipe at a time, and how to achieve a unique, authentic taste.
For over 40 years, Harrell unleashed her cooking skills and brought her creativity to the limelight. Through this time, she honed her cooking skills as a professional caterer and discovered recipes with parts unknown to the world.
In her book, she unveils healthy recipes from Harrell's low-sodium, low-cholesterol Country Black-eyed Peas, and Okra to Big Mama's Neck Bone Soup. Her recipes feature the favorite Southern dishes like Tennessee coleslaw, Barbecue, and hush puppies to less popular delicacies such as baked chicken on cornbread dressings, mayonnaise drop rolls, hoecakes, and jelly cake.
She brings in the concept of culinary history and blends it with her unique recipes and cooking styles to celebrate Southern food heritage. It is a great read for those who wish to add healthy dishes to their diet and subsequently edge their cooking skills.
Wrapping Up
African American culinary is a heritage worth passing down to generations. However, some cultures that influenced American cuisine are not celebrated. Through history cookbooks, you get to learn more about how particular dishes were born while honing your cooking skills.
What are you waiting for? Grab a copy today and discover healthy recipes with parts unknown to the world.