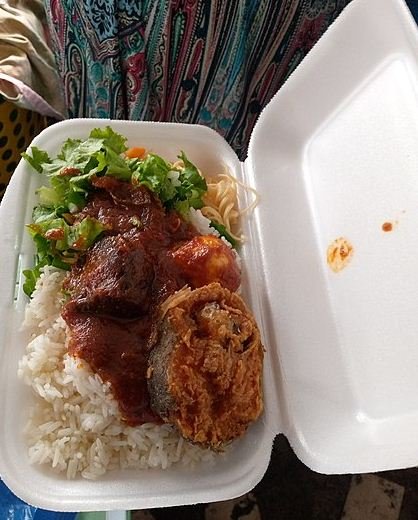 Bordering the Atlantic Ocean is Senegal. A country that is famous for its limb smacking dishes, and this senegalese stew Caldou recipe isn't an exception. The dish is prepared with fish and other traditional spices to enhance its flavor and bring out the taste of legit African cuisine.
Unlike any regular fish stew you may get out there, this recipe stands out. When well-seasoned, the stew gives your taste some kind of refreshing feel; a taste like eating is new to you. It's irresistible. That's not all; the dish is highly nutritious with loads of Omega 3 and traditional herbs to keep your body well replenished for hours after meal.
Before we delve into our today's recipe, here is a quick look at Senegalese culture.
Senegalese Culture
Senegalese culture is diverse. From its cuisine, music, art to the contemporary style and fashion, you can never tire from exploring this culture. The culture felt here has both the local and French influence. International music legends like Youssou N'Dour, Baaba Maal, and the Afropop superstars like Wally Seck and Vivian Ndour are all Senegal based.
Recommended: https://afrogistmedia.com/kamounia-recipe-a-step-by-step-guide-to-preparing-a-mouth-watering-kamounia/
In Senegal, traditional meals may vary depending on the region but may contain most of the staples grown locally.
Women attend to all meals and house chores. Men give directions and provide for the family. They are given priority when meals are served.
Patience is key during meals, and everyone is expected to remain calm before grabbing their plate. Holding your bowl with the left hand and eating with the right hand is a sign of humility and politeness.
Recommended: https://afrogistmedia.com/10-african-dishes-you-should-taste-when-covid-19-is-over/
Silence during mealtime should be observed. Meals end with a tea ritual, where mint-flavored green tea is prepared and enjoyed. During the tea rituals, members share stories and their daily encounters to bond and relieve stress.
[bctt tweet="In Senegal, meals are ended with mint flavoured green tea where members share stories and bond"]
Now, let us jump right into our today's recipe.
Ingredients
1 pound fish (salted and dried)
1 large onion
2 lemons (deseeded)
1 kg white rice
2 red peppers
3 cloves of garlic
3-Okra (Chopped)
1 Nokoss (Chinese parsley, green pepper, green onion)
4 medium-sized tomatoes (Chopped)
Palm oil
1 tsp chili pepper
Salt
Guide
In a large basin, wash your rice thoroughly. Put 5 cups of water in a cooking pot and add two tablespoons of cooking oil. Add your rice and simmer for 18 minutes on low heat
As your rice cooks, clean your fish. Using the tip of your knife, make horizontal width cuts
Chop your garlic cloves and peppers. Add chili and a pinch of salt to your chopped garlic and pepper
Apply the stuffing on the horizontal lines. Squeeze lemon juice on your fish by rubbing on the surface
Sauté onions in a cooking pot. Add tomatoes and salt. Cook for about five minutes
Add two cups of water, okra, and Nokoss.
Add your fish pieces and cook for 30 to 35 minutes under medium heat.
Serve with rice and lime juice.
If you like this Caldou recipe, you may also like