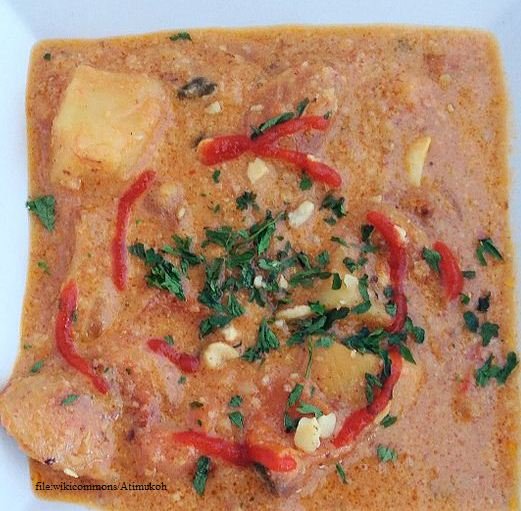 Peanut stew is one of the treasured dishes in Uganda. The delicacy mainly comprises of peanuts, peanut butter, vegetables, and traditional spices. Unlike most meals that require you to follow specific cooking steps, with peanut stew, you are free to customize it to suit your preferences. In today's piece, we bring you this vibrant dish to your kitchen. But before then, let us delve into Ugandan dining culture.
Dining Culture
According to traditional customs, women take part in all the food preparation process. The kitchen is a no go zone for men. Women are expected to serve food, wash the family member's hands, and say a prayer before ushering everyone to enjoy the dish.
Using the left hand when eating is viewed as being dirty. Leaning on the left side or stretching legs during mealtime is a sign of disrespect.
Visitors, neighbors are also welcome during mealtime. Ignoring a visitor and failing to offer him or her drink or food is viewed as greediness. This is serious as it can end the relationship between the host and the visitor. And according to Banganda proverb "Oluganda Kulya, Olugenda Enjala teluda" (Brotherhood is all about sharing food)
Criticizing food is not allowed. When done eating, everyone is expected to give compliments to the mother as a sign of appreciation.
Criticizing food is not allowed in Uganda. When done eating, everyone is expected to compliment the mother
Click To Tweet
Now that you have got an idea of the Ugandan culture, let us now get down to our recipe.
Ingredients
Butternut squash (cut into sizeable chunks)
4 carrots (sliced longitudinally)
Guide
Clean your mushroom and keep them whole.
Prepare the veggies and put them in a large bowl. Put salt and pepper. Mix them with your hands and pour them in a saucepan or cooking pot
Add your chopped peanuts and peanut butter. Mix the veggies perfectly well for the peanut butter to cover the vegetables
Pour your stock and simmer and let the vegetables cook under low heat for about one hour until the peanut sauce is creamy and thick while the veggies are soft
Remove your stew and serve it with boiled cassavas, rice or boiled matoke
Peanut stew is highly nutritious and an excellent dish for vegans. Why not try it and leave us a comment. If you love this peanut stew recipe, you may also like
---
The perspectives of our community matter in media! It's about our voice,  and taking control of our narratives. Please join and support us!
Visit AfroGist Media channels  often for news updates. Access other thoughts and analyses here, reach out to post your commentaries, and feature your platform.  Watch shows, and participate in crucial conversations that concern us. Connect with the community.