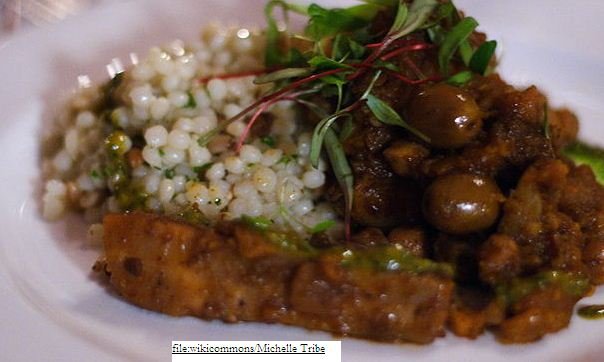 The Moroccan fish Chermoula recipe is a blend of herbs, lemons, and spices. The sauce is great when enjoyed along with any kind of seafood including fish.
For years fish have been used as an immune booster. And as the saying goes, we are what we eat. It's good to spell it out that this dish isn't a cure nor some magical African traditional medicine to prevent catching Covid-19, it is, however, a great way to keep your immune system at par.
The best part is that the dish has loads of omega-3 and essential minerals, which doesn't only boost your immune system, but also offers other amazing health benefits.
Before we get down to our recipe, let's have a quick look at the Moroccan culture.
Moroccan Dining Etiquette
Morocco is a culturally diverse country. The culinary art experienced here is a blend of Mediterranean, Arabic, Berber, Jewish, and African flavors. When enjoying food, dining etiquette is always observed.
Food is served in a communal bowl and enjoyed with hands. Only the right hand is allowed unless you are tearing the bread. When you are served a dish with meat, you are not expected to eat before the head of the house enjoys the first bite of the meat.
Licking fingers during a meal is not allowed until you are done eating. It is always good to thank the host after the meal.
[bctt tweet="In Morocco, licking fingers during a meal is not allowed unless you are done eating"]
Now let's get down to our fish Chermoula recipe
Ingredients
2 lemons (zested)
1tbsp tomato paste
1 ½ tbsp. of chermoula seasoning blend
3 garlic cloves (crushed)
400g fish fillets
8 oz grape tomatoes
2 Persian cucumbers (shaved in long ribbons with a peeler)
Cilantro (stemmed and chopped)
3 green onions (chopped)
2 oz. honey
Olive oil
Pepper
Salt
Guide
Put pepper and salt in a bowl and mix properly. Add your fish in the bowl to season it both sides
Add 4tbsp of oil in a cooking pan and heat it for 2 minutes. Add your fish in the pan and cook each side for five minutes under medium heat until it turns brownish.
Put salt, lemon juice, pepper, 1 oz. honey, olive oil in a bowl and whisk together
Chermoula Recipe
In a medium-sized bowl mix your Chermoula seasoning, remaining honey, garlic, tomato paste, green onions, garlic, cilantro, 2 tsp olive oil, and salt
Prepare your salad
Add your tomatoes, lemon zest and cucumber and mix well until the veggies are fully coated
Position your fish in the middle of the plate and scoop your Chermoula sauce and place it over the fish. Put the salad dressing next to the fish and garnish with cilantro or green onions
If you like this recipe, you may also like