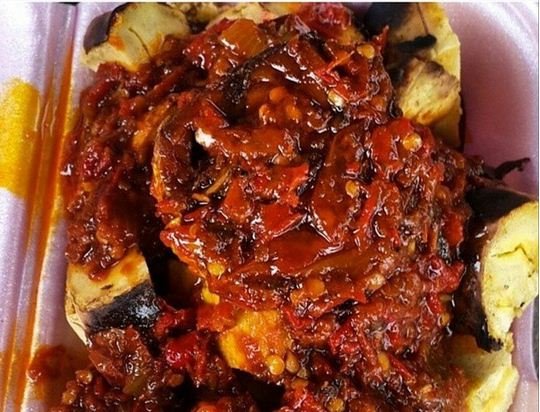 Snacks are essential parts of our diet. Enjoying a tasty, healthy snack will not only keep you going but also get you in the mood of eating. And for this roundup, we have featured 4 healthy Ugandan snacks that can be prepared at home. Each recipe is easy to follow. Pull a chair, and let's dive right in.
1. A Healthy Ugandan Snacks Called Kabalagala Pancakes
First on the list is Kabalagala Pancakes. If you love pancakes, you can never go wrong with kabalagala. The snack is easy to prepare but with an incredible flavor. One bite will get all sucked in. The rest is a level of satisfaction that is memorable your mind longs for the meal every morning. In addition to the taste, what makes kabalagala pancake a sought-for is the fact that it's healthy and highly nutritious.
Kabalagala Pancakes Ingredients
1 kg cassava flour
8 ripe bananas
1 cup of fresh milk
1 &1/2 tsp baking powder
3tbs sugar
Cooking oil 1 liter
-Guide-
Peel your banana and cut them into small pieces. Add them into a blender and blend then into a thick consistency
Pour milk in a large basin, and add your banana puree. Stir with a cooking stick to mix. Add your baking powder, sugar and continue stirring until they are properly mixed. Add the mixture in a dough mixer and add your flour. Let the mixer knead the dough until you get your preferred texture.
Roll your dough on a flat surface using a rolling pin. Use a plastic cup and make round shapes.
Heat your oil on a frying pan until its sizzling hot. Fry your pancakes till brown. Enjoy with tea or coffee
A Must Read: Malewa Recipes, and Health Benefits
2. Nsenene
Another tasty snack of Ugandans is called Nsenene. No matter the cloud, you can never miss Nsenene on the streets of Uganda. The delicacy is prepared using grasshoppers and other vegetables. However, the snack is mostly enjoyed during the rainy season in April, May, June, October, and November. Well, logically, the main ingredient of this snacks, grasshoppers that is, are mostly available during rainy seasons.
Most high-end restaurants have included Nsenene in their menu, and tourists can enjoy the tasty snack. Those who can't afford traveling to Uganda can still enjoy this delicacy in their home. And here is what you need.
Nsenene Ingredients
2 cups of plucked Nsenene
1 bunch of coriander (chopped)
1 large onion
1tsp Ginger powder
Cooking oil
Salt
1tsp black pepper
-Guide-
Soak your Nsenene for 25 minutes
Place them to a frying pan and fry them for about half an hour until they turn golden brown
Add your salt, black pepper, and ginger. Stir and cook for about 7 minutes
Garnish with coriander leaves and leave it for two minutes then enjoy while hot
A Must Read: The Secret to Preparing a tasty Nswaa
3. Roasted Gonja
Gonja, aka plantains, is one of the Ugandan staples that are enjoyed across the country. And if you have ever taken a walk along the streets of Uganda, you may have come across Gonja. The snack is loved by many, and you can't miss it in local restaurants.
Most people like enjoying them differently, but in our case, we will feature the roasted variation. Tips: try eating Gonja with roasted peanuts! Come by and thank us later for this discovery!
Roasted Gonja Ingredients
10 bananas (almost ripe)
-Guide-
Wash your banana and peel
Place them on a charcoal grill and regularly turn until light brown and evenly cooked
Serve while hot with tea or coffee
4. Beef Muchomo
Beef Muchomo is traditional grilled meat. The beef is marinated with traditional spices to enhance its flavor. The snack is one of the most popular in the streets of Uganda.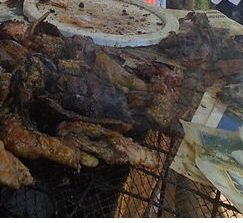 Beef Muchomo Ingredients
1 pound beef
1 lemon (deseeded & juiced)
1tsp garlic
1tsp cumin
½ tsp ground cayenne pepper
¼ cup of cooking oil
½ tsp cardamom
-Guide-
Add your lemon juice, spices, and cooking oil in a large bowl and whisk them until they are evenly mixed
Add the beef pieces and stir, ensuring every piece is coated correctly. Refrigerate for 8 hours
Preheat your oven to 94 degrees Celsius. Remove the beef from the marinade a thread them on metal skewers. Grill them for about two minutes or until a crust forms
Place the skewer in a baking sheet and roast the beef for 40 to 45 minutes
Enjoy with peri-peri sauce
If you like these Ugandan snacks recipes, you may also like the following: