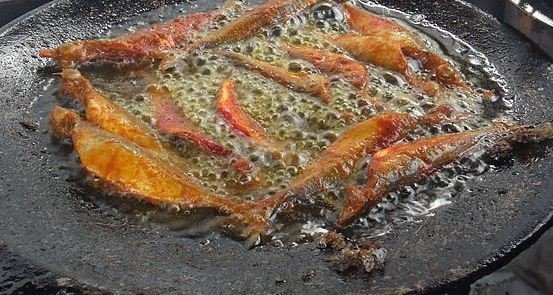 Satori is a tasty Congolese delicacy that consists of fried fish which has been seasoned with traditional spices for a tantalizing flavor. The dish may be prepared along with plantains or other vegetables as desired, it all depends on the preparer' preference. For our recipe for this post, we are going to use green peas instead of plantains. To get the real authentic taste of Congolese Satori, you have to get the recipe right, and this is what this post will take you through.
But before we get into our Satori recipe, let's have a look at Congolese dining culture.
Congolese Dining Culture
Congolese culinary art is a blend of Asia, French and Arabic flavors. Its indigenous food culture mainly comprises of the staples grown here which include corn, rice, cassava, potatoes, plantains and yam and peas. Women take part in all food preparation and house chores. Men dine first, followed by women, then kids. Elder men are given first priority. Washing hand before and after eating is mandatory. During meal time, the youngest person holds the communal bowl while the elders dine first.
A Must Read: 4 Tasty Breakfast Haitian dishes you should try out
When Dining as a Guest
When invited for a meal in any Congolese home, you will be expected to remove your shoes before entering the house. Do not start eating before the host has ushered you for the dish.
Other West African Practice and Beliefs
Men and women are expected to abide to the customs. Women are expected to dress decently without exposing their thighs. Having a tattoo is a taboo. Some animals are viewed as Totem and cannot be consumed since it's viewed as a spiritual protector.
A Must Read: 4 Afro- Caribbean Dishes you should try before you die
Now let's switch our focus back to our Satori recipe:
Recipe
1 pound Tilapia fillets (Find this is any African market stores)
2 cups of basmati rice
1 tsp black pepper
2 tbsp butter
4 maggi cubes (Find this is any African market stores)
Red African palm oil (Find this is any African market stores)
1 large onion (thinly sliced)
2 tbsp garlic
4 tomatoes (for tomato puree)
4 carrots (chopped into cubes)
500 g of baked green peas
1 bunch of parsley (chopped)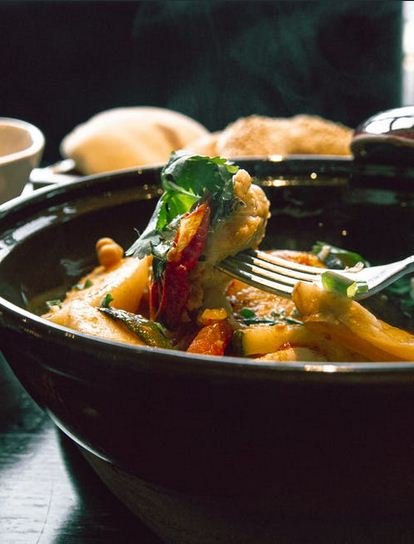 -Guide-
In a bowl, add 100ml cooking oil, parsley, and 2 crushed Maggi cubes. Mix well with your hands and put your fish fillets inside until they are coated and fully covered by the marinade. Refrigerate for 8 hours or leave it overnight to marinate properly.
Remove your fish and shallow fry for about 25 minutes and set aside
Melt the butter in a cooking pot and add your onions. Cook them until they are brown. Add the tomato puree, garlic, pepper and the remaining Maggi cubes. Stir for one minute and add 4 cups of water and bring it to boil. Wash your rice and rinse, and then add to the boiling water. Simmer for 10 minutes.
Drain your green peas and rinse them properly. Add them to your rice and stir to mix. Simmer for another 10 minutes or until all the water has evaporated.
Serve and garnish with parsley
If you like this Satori recipe, you may also like the following
---
The perspectives of our community matter in media! It's about our voice,  and taking control of our narratives. Please join and support us!
Visit AfroGist Media channels  often for news updates. Access other thoughts and analyses here, reach out to post your commentaries, and feature your platform.  Watch shows, and participate in crucial conversations that concern us. Connect with the community.