South African grapes cake is a popularly celebrated treat, especially during big events and ceremonies. The dessert uses flour, wine, grapes, eggs, milk, sugar, butter and eggs as main ingredients. Other recipes like vanilla essence, icing sugar, and orange zest are used to enhance flavor.
Others like enjoying it without the icing sugar. But if you have a sweet tooth like me, adding icing sugar won't hurt.
Read Also: South African pumpkin Pie Recipe| South African Cuisine
And today, we feature this amazing delicacy all the way from South Africa to your home. But before then, learn more about its history.
History of South African Grapes Cake Recipe
Grapefruit dates 6000 years back in Ancient Egypt. Initially, the fruit was used for wine production. As time went by, the grapes were used to garnish food and later included in pastries.
First fruit cakes were prepared in England in the 18th century. Back then, the treats were called plum cakes. Unlike most pastries that require you to refrigerate to avoid going bad, you don't have to undergo all that for fruit cakes.
This is because the recipes use wine, which helps kill the bacteria, which may cause the cake to go bad—some last for 25 years, which is pretty good. But for the South African grapes cake, you may not have the patience of sparing a piece for the next day.
Its unique taste is tempting. Most locals love the treat and due to the availability of grapes.
According to a UN Food and Agriculture Organization report in 2012, South Africa is the 10th grapes-producing country across the globe.
However, despite the fruit being popular, there is no documented information about when the first grapes cake was prepared.
The dessert is loved by many because it's moist and incredibly sweet. To achieve this, you need to get the recipe right. Our recipe addresses all that and is simplified for beginners.
Recommended: How to bake a Lip-Smacking South African Milk Tart
Let's jump right in!
Ingredients
250g South African grapes
150g softened butter
250g plain flour
1 glass of Muscovado sugar
5tbsp icing sugar
3 eggs
1 orange (zested)
250ml dessert wine
200ml olive oil
1 cup of milk
1/2 tsp salt
1 1/2tsp baking powder
1 tsp vanilla essence
Guide
Pour the wine into a cooking pan and simmer it for about ten minutes. Set aside and let it cool.
Sift your flour in a bowl and add salt, baking powder, vanilla, and whisk together.
Preheat your oven up to 3500 F.
Clean and cut your grapes in halves and add them to your flour mixture. Continue whisking the ingredients for an even mixture.
Transfer the dry flour mixture into a dough mixer. Add orange zest and mix at low speed.
Once your wine has cooled down, transfer it to a bowl and add olive oil. Whisk together and add it to the mixer and mix thoroughly.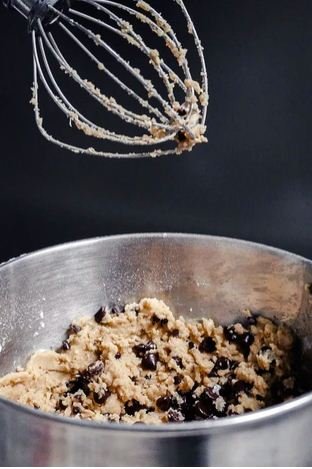 In a separate bowl, add Muscovado sugar and butter and cream them together for about 10 minutes. Pour it into your mixer and mix for about five minutes.
Put your milk and increase the speed to medium. Mix for five minutes, then beat your eggs one at a time.
Touch the batter to make sure it's not too sticky or too thick, somewhere in between.
Grease your baking pan with the remaining oil and pour the batter and bake for forty minutes or golden brown.
Sprinkle the icing sugar on top and enjoy while warm or cold.
South African grapes cake is delicious. The fruity taste is satisfying to the taste buds. Every bite with have you smack your lips.