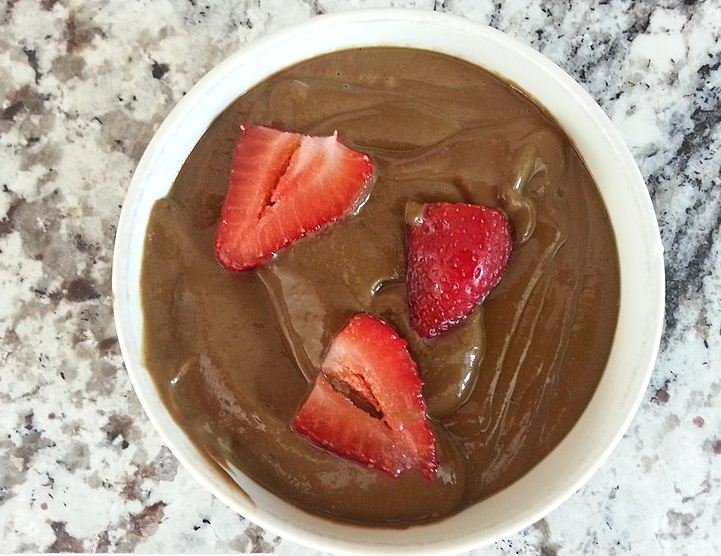 Cutting some extra pounds doesn't have to cost an arm and leg. With simple diet plans, you can burn bad cholesterol and reduce your tummy without relying on expensive weight loss remedies. And the best part is, these recipes will also keep you energized for long, so you do not have to worry about lengthy breakfast recipes. If this is something you would like to achieve, stay with me as I take you through the four breakfast smoothie recipes for weight loss. Take a look!
1. Vanilla Breakfast Tea Smoothie
Cinnamon and masala tea are natural weight loss remedies. When paired with oats and proteins, they help keep you full longer, making them an excellent pick for your breakfast. So you do not have to drink your regular cup of tea. Just a glass and you are good to go and conquer the day
A must read: 4 Vibrant Africa appetizers for spicing up your dinner
Ingredients
½ cup of brewed masala tea
½ cup unsweetened almond milk
1tbsp cinnamon
1 frozen banana (overripe)
1 tbsp vanilla protein powder (plant-based)
3tbsp oats
-Guide-
Put all the ingredients in a blender and blend them into a smooth thick consistency
Enjoy in the morning as breakfast
2. Blueberry and Grape protein smoothie
Blueberries have been used for years now as a weight loss remedy. Our ancestors used this amazing fruit to maintain a youthful glow. When paired with a low-fat diet, they help manage blood sugar levels, which plays a significant role in weight management.
Ingredients
1 cup of blueberries
2 frozen bananas (peeled)
½ cup orange juice
1 cup frozen red grapes
1 cup almond milk (unsweetened)
½ tsp ground cinnamon
2 eggs (beaten)
-Guide-
Fry your eggs in a frying pan until they are fluffy. Once ready, place them on a plate and set them aside to cool
Add the eggs along with the remaining ingredients and blend into a smooth thick consistency
Enjoy
3. Almond Butter and Banana Smoothie
Unsweetened almond milk is an excellent choice for those looking forward to cutting some pounds. When paired with cinnamon, almond butter, and other low-fat ingredients, you get a surefire weight loss remedy. And below is what you need:
Ingredients
2 ½ tbsp. almond butter
2 frozen Bananas
1 cup almond milk(unsweetened)
¼ tsp cinnamon
Chopped chocolate 200g
4 ice cubes
-Guide-
Wash your bananas and chop them into small chunks
Add all the ingredients in a blender and blend them into a thick consistency
A Must Read: Quick vegetable recipes for dinner
4. Peanut Butter Chocolate Banana Smoothie
Peanuts are a great source of proteins and fiber. However, despite their high-fat content, they keep you full for longer so you can regulate the food intake. When paired with oats and chocolate, you get a nutritional powerhouse to keep you energized for long.
For those who consume large food quantities, enjoying a glass of this amazing smoothie will help.
Ingredients
6tbsp peanut butter
4 frozen bananas (over-ripened)
1 cup of milk
¼ cup rolled oats
100g chopped chocolate
-Guide-
Blend the oats into a thick consistent powder
Add the other ingredients and blend to smooth consistency
Enjoy immediately or refrigerate if you like it cold
If you like these breakfast smoothie recipes for weight loss, you may also like the following: