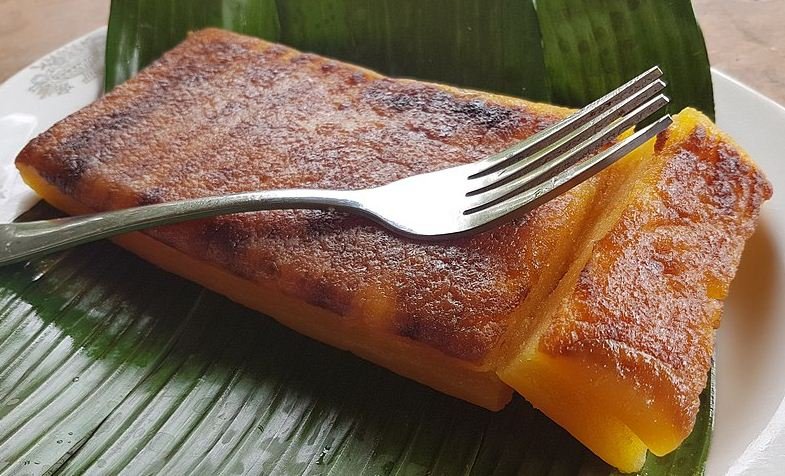 Baking Yucca cake made easy- Cassava a.k.a Yucca is one of the most consumed tubers in Africa with approximately 500 consumers daily. According to a report published by the World Bank, 50 % of the world's cassava comes from Sub-Saharan Africa.
The amazing tuber is a great source of carbohydrates and an energy powerhouse. When perfectly baked, the delicacy can spark your love for deserts.
Normally, before baking the cake, the cassava is grated and mixed with condensed milk, coconut milk (gata), and eggs. Vanilla, sugar, butter and evaporated milk may be added to make it vibrant and tastier.
But unlike other regular deserts, cassava cake has some amazing benefits.
A Must Read: 10 African Dishes You Should Taste When Covid-19 Is Over
Health Benefits of Yucca Cake
Cassava is a nutrient-rich vegetable that loaded with lots of mineral and vitamins. Lately, Tapioca is gaining popularity as one of the great sources of gluten-free flour for baking treats for gluten intolerant people.
And Below is a Lowdown of Cassava Cake.
Great source of Vitamin C which has skin anti-oxidant properties, immune-boosting benefits.
Excellent source of B-1 vitamins which helps break down food to energy.
Rich in Vitamin A which supports bone health minimizes the risk of acne, and support immune health.
High in fiber which makes it great for people who are trying to keep their bodies fit and balanced.
Recommended: Your Ultimate Guide to Preparing Senegalese Sombi
Now that you know the benefits of this amazing desert let get down to cooking.
Ingredients
2 cups of Yucca
½ cup of sugar
¼ cup bread crumbs
1tbsp Vanilla
1 cup of coconut milk
1tbsp butter
1tsp salt
¼ cup of coconut oil
½ tsp Cinnamon
-Guide-
Peel the Yucca and chop into small chunks.
Put your Yucca in a food processor and blend.
Preheat your oven to 176 degrees Celsius.
In a large basin, pour your blended Yucca and the other ingredients and mix them evenly.
Pour the mixture into a flat bottomed greased pan.
Bake for about one and a half or two hours until evenly browned.
Serve while hot or cold and keep the remaining in a refrigerator for three days.
If you like this Yucca cake recipe, you may also like the following: