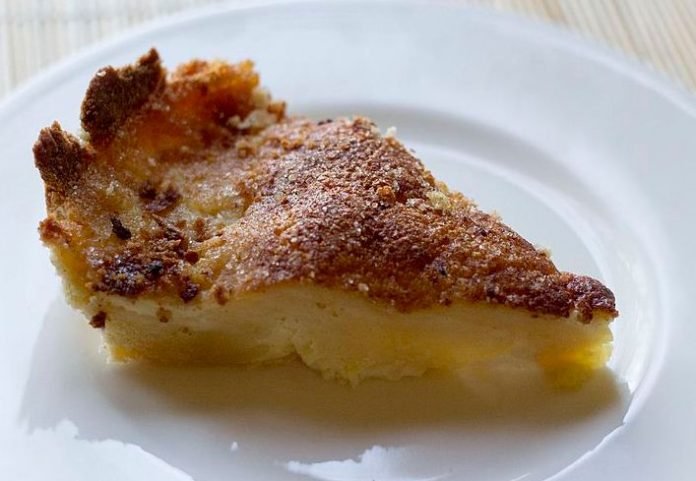 South African Milk tart baking secrets- Milk tart, aka Melktert Recipe, is a desert with Africaner roots. History has it that, Melktert was first introduced in South Africa by Dutch in the 17th century.
And since then, the treat has become one of the staples in parties, church celebrations, bakery stores, and supermarkets.
Unlike most deserts, which require lengthy preparation, Milk tart doesn't. It's simple and easy preparation makes it a go-to treat for beginners and foodies.
A Must Read: Quick African Dinner Recipes: 5 Recipes in 30 Minutes
How Does South African Milk Tart Taste Like?
If you have never had a chance to enjoy this delicacy, I'm sure you may be wondering how it tastes.
Well, you will be baffled by how much you have been missing for not enjoying this dessert.
Its tantalizing taste is enough to give your taste buds an orgasm.
Want to prepare yours at home? Stay with me as I take you through the preparation process.
A Must Read: How to prepare sumptuous Gambian Ebbeh Soup
Ingredients
2 cups self-raising baking flour
¼ tsp salt
½ cup powdered sugar
2 large eggs
1tsp vanilla essence
8 tbsp unsalted butter (melted)
5 cups of milk
1tsp Cinnamon sugar powder
-Guide-
Sift the baking flour to aerate it. Grease your pie pan with cooking oil and put it aside. Preheat your oven up to 190 degrees Celsius.
In a bowl, add all your dry ingredients and mix thoroughly.
Beat the eggs, add melted butter, vanilla essence, and milk and transfer them into an electric dough mixer.
Transfer the batter into a pie pan and sprinkle cinnamon sugar
Place it in the oven and reduce the heat to 165 degrees Celsius and bake for about half an hour. Enjoy hot or cold.
If you like this South African Milk tart, then you may also like the following: