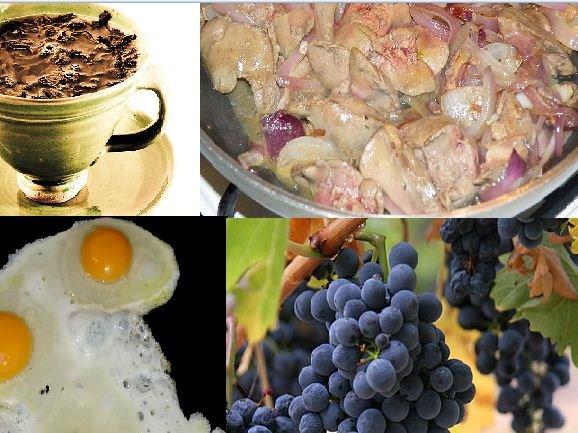 Flee or Fight. Either or, You Need these 7 Foods to Face Stress
Stressed Out? It sounds familiar! With the year 2020 taking the world to some roller-coaster creepy amazement, you'll be more than human to not have experienced any moment of stress since January.
Stress can take a toll on your body and wreak havoc in your life. It's normal for the body to respond that way when under pressure. During this time, most people run into problems. Some lose appetite, some overeat, and others react to food. But one thing that most people don't know is that the body requires more nutrients when it's under stress. This means if you don't replenish it with essential vitamins and minerals, you can develop other health complications. But no need to panic, we have compiled a list of healthy foods to zap stress while keeping you sane. Just take a look!
1. Fresh Oysters
Oysters are incredibly nutritious and one of the most delicious foods you should never miss in your diet. Fresh oysters have huge stockpiles of zinc.
Low levels of zinc are linked to depressions, irritability, low immune, and impotence. When you are under stress, the body needs more zinc, which means if you don't have enough, fighting stress and anxiety could be next to impossible.
2. Eggs
Most people underrate the power of eggs and try to ignore them in their diet. We all know that eggs are a great source of protein, which keeps our bodies well replenished.
A must read: https://afrogistmedia.com/5-breakfast-recipes-to-vibe-up-as-cities-reopen/
Eggs also have an amino-acid (tryptophan), which produces an essential neurotransmitter called Serotonin. Serotonin plays a key role in our moods and our general happiness.
Consuming a boiled egg for breakfast will increase your serotonin production, minimizing any chances of getting stressed.
3. Beans
Beans are a great source of potassium, a stress-fighting mineral that helps the nervous system and heart function.
When you are stressed, the body requires more potassium levels to function normally. This means if you don't get enough, your levels may go down or get depleted.
A must read: https://afrogistmedia.com/babenda-recipe-burkinabe-african-fermented-soup/
Low levels of potassium have been linked with nervousness, irritability, cramps, fatigue, insomnia, and depression. If you are allergic to proteins, you can get potassium from bananas, celery, lettuce, dates, and artichokes.
4. Blueberries
Sometimes fighting stress does not call for food only. Fruits play a major role in our moods and are a great vitamin powerhouse. When under stress, your body requires more Vitamin C to function properly.
Studies have shown that people with low Vitamin C levels feel drained easily and get more depressed. Consuming berries in your daily diet will boost your moods and help fight back stress.
A must read: https://afrogistmedia.com/4-immune-boosting-smoothies-you-need-now/
5. Liver
Iron is one of the essential minerals your body needs to fight back stress. Research has shown that low iron levels in the body cause depression, irritability, increased anxiety, and cognitive alterations.
The liver is rich in iron and can help your body fight the vicious stress cycle and calm your mind.
A Must Read: https://afrogistmedia.com/how-to-prepare-a-mouthwatering-kenyan-mukimo-with-stewed-liver-irioafrican-cuisine/
6. Leafy vegetables
Green vegetables like spinach are rich in folate, which triggers dopamine production (a brain calming and pleasure-inducing chemical) in the brain. Low levels of Magnesium make the body susceptible to stress. Green leafy veggies are also a great source of Magnesium, which helps prevent anxiety and oxidative stress.
Adding them to your diet can help fight back stress and respond to the vicious stress cycles.
7. Tea
Drinks are known to put the body in a relaxed mode. Our bodies require fluids, and tea is one of the hot drinks that keeps it cool and calm, helping us tap into the the health benefits of the food we eat.
Tea leaves contain L-theanine amino acid, which is known for its relaxing and stress-relieving properties. Though you may not have some noticeable effects, having several cups of tea will help relax your brain.
However, a cup of green tea is loaded with L-theanine and can do magic, especially if you have an anxiety disorder.
Wrapping Up
Fighting stress requires the right approach. While food will help you burst stress, you need to ensure your diet has all the above stress fighting foods.
Want more on using food boost health? Check out these guides below: