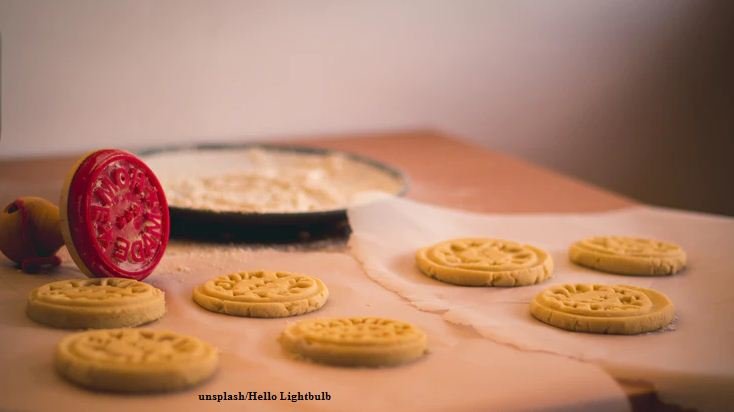 Ghanaian Gari biscuit is a healthy snack that's addictive and can be enjoyed by everyone. The biscuits are made with Gari flour (fermented cassava flour), butter, sugar and milk. Some variations may add coconut, but you can omit it if you don't like the taste of coconut.
Though it is simple and easy to prepare, it's a nutritional powerhouse.
Those who have mastered the art of preparing this amazing treat can attest to its incredible taste. In Ghana, most locals don't go a day without having a bite. And probably after preparing yours, you may drop all those regular biscuit recipes you've been following.
Recommended: Ghanaian Butter Bread Recipe: How to Make Soft Ghanaian Bread
Unlike any other snack, Gari biscuits are health and offer tremendous benefits. And below is why you should enjoy it.
Benefits of Gari Biscuits
Rich in vitamin A which promote healthy eyes and helps prevent blindness
A great source of calcium and Folate, which help minimize age-related complications
Has high fiber content which promotes health digestion
Contains magnesium and copper minerals which help boost the immune system
History of Gari Biscuit Recipe
The first Ghanaian Gari biscuit was prepared by Yonunawo Kwani Edze in 1907 on his visit to the Ivory Coast. On her return to Ghana, she applied the baking skills she has acquired and taught other women how to bake the treat to earn a living.
Today, the snack is enjoyed in Ghana and beyond.
Read Also: 10 African Dishes That You Should Taste When Covid-19 Is Over
Now, let us focus on our recipe.
Recipe
250g Gari flour
1 cup all-purpose baking flour
1 tsp baking powder
½ cup of sugar
1 cup of milk
6 tbsp butter
3 eggs
5 ml of salt
Guide
In a large bowl, sift your baking flour and baking powder. Add salt and whisk together to combine.
Meal butter and cream in with the sugar.
Transfer the dry ingredients into a hand mixer or an electric dough mixer. Use low-speed variation to combine the ingredients evenly.
Add milk and increase the speed to medium. Combine for an even mixture.
Add the butter and sugar mixture and combine for about 8 minutes. Beat the eggs one at a time while mixing at every stage. The dough should be wet and sticky.
Preheat your oven up to 1800 C and place parchment paper on your baking sheet.
Divide the dough into 30 equal pieces and roll them into balls.
Arrange them on your baking sheet and bake for 15- 20 minutes or until golden brown. If you like them crispy, extend the baking for 5 minutes.
Remove from the oven and set aside cool down completely before enjoying.
Storing your Gari Biscuits
If you don't manage to consume all the biscuits, you can store them in an airtight container for not more than two weeks.
Ghanian Gari biscuit is a tasty snack for those looking to increase fiber intake and lose some pounds. The preparation is simple for beginners and baking enthusiasts. Try it and share your experience.