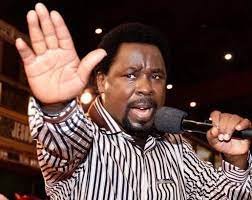 Famous Black Preacher and the Stories that Grace His End
Prophet T. B. Joshua- The famous African preacher and televangelist, Prophet T.B. Joshua, died on the 5th of June 2021. Before his death many allegations have been made. These allegations do not look like those that will fizzle out even after his death.
There is no doubt that this charismatic Nigerian pastor and philanthropist was a man who has been severally reported to have impacted the lives of thousands of people across the world. His church, the Synagogue Church of All Nations (SCOAN) is a megachurch in Lagos, Nigeria. It controls the television station, Emmanuel TV, which projects to several countries around the world.
What Happened at T.B. Joshua's Burial?
At the burial service held in honor of the Synagogue founder, men and women took turn to testify to his act of generosity towards them. Several men and women of repute attended the burial ceremony of this controversial preacher. Among them were the cream-de-la-cream in many African nations, and also in the diaspora.
Watching Prophet T.B. Joshua's wife, Evelyn Joshua grieve over the loss of her husband was such an emotional sight to behold. One would feel the loss the deceased's three daughters felt.
Despite the grieve, and the love displayed during his final rite, the prophet left the world with several question marks. He also left with a punctured legacy that will only take the true Emmanuel from above to mend. The culmination of these stories that define T.B. Joshua's legacy is an indictment for many others with the same career. Christians are shining their eyes now; analyzing every fruit to know its make up.
Let's take a look at some of the words in the air, and recap. Shall we?
Shocking Revelations About the Renowned African Prophet T.B. Joshua
Many true believers and unbelievers may be in for a shock ruder than the death of the African billionaire pastor. Here is a list of what's in the air: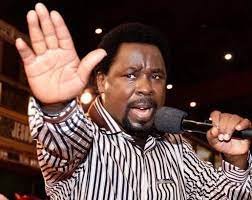 1. Late Prophet T.B. Joshua was honored with an OFR by the late Nigerian President Umaru Musa Yar'Adua.
During one of Prophet T.B. Joshua's sermons, he explained how Emmanuel TV was born. He claimed that the Nigerian government had stopped the airing of miracle programs because of him. He then went further to say that in appreciation of all the works he was doing, the late president Umaru Musa Yar'Adua honored him with Officer of the Federal Republic of Nigeria (OFR). This, he said, he rarely told anyone. According to him, he sent his wife to receive the honor on his behalf.
You may also like: Negro Spirituals and the American Black Ancestors
2. The mysterious collapse of the Synagogue building in 2014
The mysterious collapse of the Synagogue building in 2014 is still in the air. Many people are not absolving him of the responsibility behind this havoc. The collapse killed 116 people. Undoubtedly so, what puts assault upon injury for people was the explanations T.B. Joshua gave. They were illogical at best.
One of the church's spokesmen Mr. Ken Emeakayi, who came to defend the incident on the popular Nigerian Television Channels TV. He maintained firmly that the building had the approval of the Lagos State Authority department of Buildings. Mr. Ken alleged that an aircraft had been sighted hovering over the building before the collapse happened.
Yet, the video clip of the synagogue building collapse leaves any rational individual to save their intelligence from Emeakayi's assault. When the US world trade center in NYC was attacked in 2001, it was very glaring that this was a real and well coordinated attack by a group of terrorists. However, nothing in the video footage presented by the SCON shows any physical contact with the synagogue building. Well, unless a special seeing device is required to see what Emeakayi can see.

In addition, it is on record in most of the media houses that rescue officials were barred from entering into the site of the collapse for 3 days. Nicholas Ibekwe, a Nigerian Journalist with a Nigerian Newspaper reported that a journalist who tried to cover the event was harassed. Undeterred by the harassments, this journalist was bold enough to reveal the audio containing the bribing of journalists.
3. Several Alleged Sexual Abuse Cases were prosecuted against Prophet T.B. Joshua
During T.B. Joshua's lifetime, many people brought cases of sexual abuse against the prophet. Some of these cases he reportedly settled, and some he fought with fame muscle. A website containing various testimonies given by several women has now been taken down and offered for sale.
4. Discipleship in T.B Joshua's ministry was not voluntary
"Na by force", one of former disciples of Joshua explained. Once you become a disciple in the 'vineyard' of T.B. Joshua, you must say bye-bye to your family. Evangelist Bisola Hephzi-bah Johnson, one of the deserter from T.B. Joshua's discipleship that still lives has taken over the air even while Joshua was alive. She took over the YouTube world telling of her sad experiences world many while serving/working? at SCON. Compiled in her book titled T.B Joshua I Know, she backs her testimonies with several anecdotal evidences. In many YouTube interviews she took with the media, she often attended with witnesses who help corroborate her tale. Of all the alleged accusations that Hephzi-bah Johnson brings forward, prophet T.B. Joshua's several sexual romps with both young girls and women as well as staged miracles stand out.

Recommended: 9 Facts On Why Black People Don't Have Money
Hephzi-bah Johnson recounted her sexual encounters with him, and also those of other girls and women. During her revelation on YouTube, she mentions specific names of the individuals that have been victims of this "encounter." She also explains how they pre-arranged miracles as she was the coordinator in charge of visitors. She discussed extensively the battle she had to fight to withdraw from Prophet T.B. Joshua's discipleship and from SCOAN.
In his interview with Hephzi-bah Johnson, pastor of the Embassy of the Blessed Kingdom of God for All Nations in Kiev, Ukraine, Dr. Sunday Adelaja, draws out many shocking revelations. Many of these interviews are right there in the open on YouTube. Adelaja also claims to have several proofs of some of these revelations on his blog.
5. T.B Joshua's in late Professor Peller's shadow
T.B. Joshua's early relationship with the late African Magician, Professor Peller is still unclear. While T.B Joshua was still alive, Hephzi-bah Johnson writes about his association with Professor Peller. The onus was on him then to come out and clarify what his relationship with Peller was all about, but he failed to. People dig, especially when things look unusual.
6. T.B Joshua was reportedly sighted in heaven in 2018
It is also in the air that prophet T.B. Joshua was seen in heaven. Reported by a Georgian minister named Daphne Patoir reported in 2018 that she saw T.B Joshua receiving a package of gift from Jesus. She witnessed that in her outside-of-the-body experience, she encountered Joshua in the presence of God just right before she came back to her body. The context is still unclear, and whether the minister and her family knew T.B Joshua before her heaven experience testimony is still a vague knowledge. This minister has yet to take any interview from bloggers.
Wrapping it all up
Jesus gave several signs of the end time in clear and unmistakable terms. He said many would work miracles in His name, and at the end He would declare to them that they are workers of iniquity. Indeed, these are end times and the signs are all around us. This recap is needed to remind believers that the safest thing to do is to be a genuine child of God by receiving Jesus Christ, and following the leadership of the Holy Spirit. Humans can mislead, but Jesus can't.
Whether Matthew authored his book or not, it's so on point. He writes, "Since the day of John the Baptist until now, the kingdom of heaven has been subjected to violence, and violent people have been raiding it." Matthew 11:12 [NIV]. Given the stories believers have heard, and what many have seen with their eyes, a true armor and all the tools in the spiritual arsenal of God need to be worn at all times particularly in church. It's fine to close our eyes in church, but we must keep them shined, and also keep our ears open.