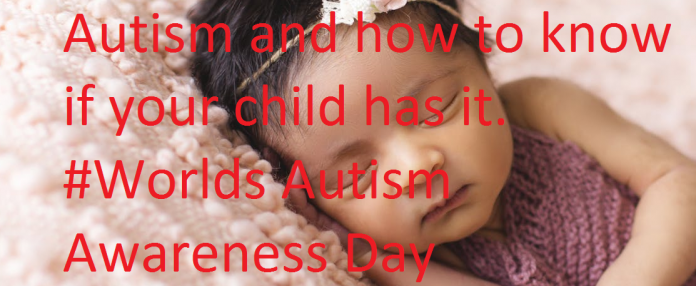 Autism is a disorder that can affect anyone despite their gender or race, and we cannot sit back and ignore it. Though the disorder is commonly associated with children, it can strike anytime in one's lifetime. According to a report released by WHO, one in every 60 children will have an autism spectrum disorder. Boys are at higher risk as compared to girls. The complication persists as one grows and can affect one from childhood, adolescent and even when in adulthood. Due to lack of proper sensitization, most parents are not also aware that their kids are victims. As we approach the Worlds Autism Awareness Day, you need to familiarize yourself with the condition and how to spend the day. Keep reading as we are also going to unveil the early signs and proper measures to undertake.
But before then, get to know the disorder better.
What is Autism?
Autism is a development disorder which happens during childhood. The complication is characterized by an inability to communicate and interact with others. However, the disorder varies from one person to another. Some suffer from mild symptoms while others have severe conditions which need support.
What causes Autism?
There is no specific cause of the disorder, but studies have linked autism with genetic and environmental factors. The complication can affect how one socializes with others, education and ability to carry out normal daily activities. However, people with autism can live independently, but those with severe cases will call for care and attention.
Signs of Autism in Children
When your child fails to notice your movements or gestures visually
When your child does not respond when you call their name or any sound
When your child does not smile when smiled at or keep eye contact when being fed
When your child does not make any sound to seek your attention
Parents are however advised to keep watch on child's development. Early diagnosis for children who have the disorder is highly recommended.
How to live with people with Autism
Most people feel it's a burden to associate themselves with people living with Autism. This makes them feel left out and discriminated which may negatively impact their self-esteem. Just like any other person out there, people with Autism have a right to be treated right. They deserve to be showed love and support to make them feel appreciated like others.
As we approach the Worlds Autism Awareness Day, here are tips on how to spend the day.
Join the Autism awareness team near you
If you know someone with autism, be useful to them. Help them complete some of the tough activities they can do by their own
Mobilize your co-workers, friends and church members and visit people living with Autism
If you are a professional keynote speaker, organize for events and give hope to those that have lost it and battling with the condition.
Sensitize the community about the condition
Make donations to Autism organizations to help them accomplish their mission
Worlds Autism awareness day is all about giving and restoring hope to the society. Be a good neighbor, a caring friend and more so a great listener to people living with Autism. Speak up when autistic people are mistreated and stand with them. It makes a difference.
How are you planning to spend your World Autism Day? Feel free to share with us.
Affiliate Disclosure: USAIG participates in several Affiliate Associate programs. An affiliate advertising program is designed to provide a means for sites to earn a commission and sustain. We may get a commission when you, our distinguished visitors buy products through our links. Your patronage will assist us in conducting more research and paying the bills to keep the website running. USAIG cares!