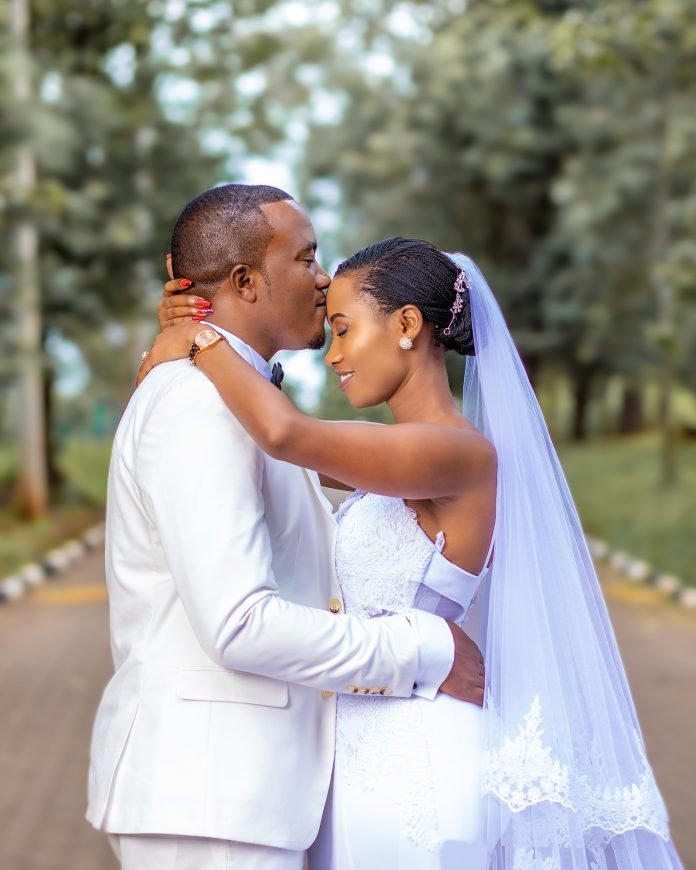 An African wedding is always an extravagant ceremony. While private wedding ceremonies still exist, a typical wedding has 200 to 1,000 guests. With such huge weddings, a lot of work and money is invested in planning and coordination to ensure a smooth ceremony and a happy couple. We love weddings and these seven heartwarming African weddings are particularly fascinating. Married or single, these emotional and extravagant weddings will make you want to tie the knot.
African Wedding Traditions
Before we jump into the juicy list of fabulous African weddings, we want to touch on the topic of wedding traditions.
Libation
A traditional African libation ceremony involves pouring liquor on the ground to honor ancestors who have passed on. This act is not seen as a waste. Toasts and prayers are recited as the drinks are poured in different cardinal points. Many African cultures still practice this ritual, especially during traditional marriage ceremonies.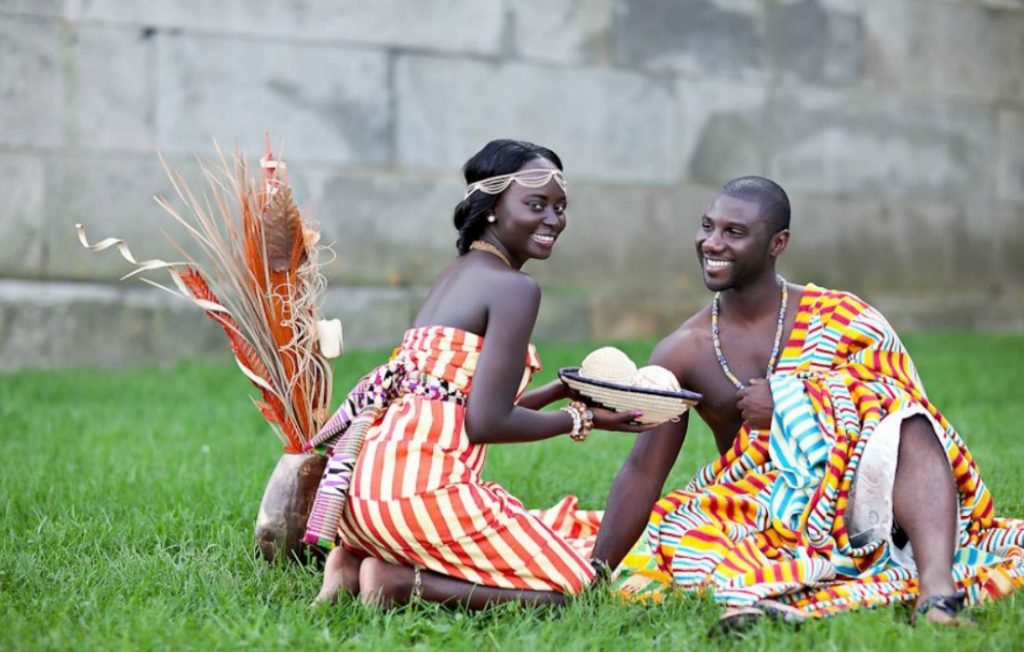 Kola nuts
The caffeine packed kola nut fruit from West Africa's rain forests s a big part of African tradition. Many tribes in Liberia and Nigeria used it for its medicinal strength. Subsequently, the fruit became a symbol of unity and healing. The couple exchanges kola nut to symbolize their willingness to stand by each other.
Tying the knot
The informal expression of tying the knot has old African connections. We're not sure which African tradition originated this practice but it is a common ritual in most African weddings. In this ritual, the bride and groom have their wrists bound together as they affirm their commitment of marriage to each other.
Spraying money
Traditionally from the Igbo and Yoruba tribes of Nigeria, the tradition of the money dance is now widely practiced all over the world. This concept involves the bride and groom participating in a wedding dance while guests are called to spray money on them for a good performance. The couple dances to traditional music as guests lavish them with fortunes (money).
Tasting of the elements
This Yoruba tradition is excellent for a poetic couple. Four elements, representing four stages of marriage are placed before the couple for literal tasting. The elements are; cayenne pepper for spicy, lemon for sour, vinegar for bitter, and honey for sweet. This act demonstrates a commitment by the newlyweds to stand by each other no matter the storms that come their way.
Many of these traditions were observed in the featured weddings below. If you're planning an African wedding, consider borrowing these African customs to feel more connected to your African roots.
YOU MAY ALSO LIKE: African Cuisine: 5 Finger-Licking African Foods and Recipes You Can't Afford To Miss during Lockdown
Most Beautiful And Heartwarming African Weddings
African weddings usually require a lot of planning and hard work to make the ceremony memorable. We may not see the background arrangements but we sure do love a good wedding. The beauty, splendor, and emotions in these weddings will make you want to cry or even have you lining up to get married again.
1: Banke & Tolu
Many traditional wedding engagements in Nigeria reuse similar patterns and displays. This was not the case for Banke and Tolu. Everything from the bride's floral Asooke attire to the chicly wrapped gifts took the event to the next level. As an excellent event planner, the perfectionist Banke also handled her white wedding with class. The bride looked stunning in her satin white dress and the full ceremony was beautiful.
2: Adesua Etomi & Banky W
Nigerian entertainment stars Adesua and Banky W got married in 2017 and the wedding was the talk of the town. After falling in love on a movie set, the couple got married for real shortly after. The traditional wedding which took place in Lagos was stunning. Adesua and Banky looked glamorous and they transformed from one native attire to the next. Their outdoor white wedding held in Dubai was also a spectacular sight. We're certain that this inspirational love story surely inspired many weddings.
3: Genevive & Kwame
Ghanaian couple Genevive and Kwame enjoyed a beautiful wedding ceremony in December 2019. The gathering was only for family and friends but it was truly heartwarming, the bride and groom had a painting session and the finished works were auctioned. Kwame couldn't hold back his tears from joy as the ceremony went smoothly and he felt super loved by their family and friends.
4: Tomike & Tosin
We love more than just the beautiful decorations and outfits for this wedding. There were many emotional moments between Tomike and her mother as the bride was prayed for and blessed. This is surely how any daughter should enjoy her wedding with her mother by her side.
5: BamBam & Teddy A
This fun couple met and fell in love on the set of 2018 Big Brother Naija. After the show, their relationship was plagued with nasty rumors and backbiting. However, the couple came out strong and celebrated their wedding in a grand style. The traditional wedding was spectacular with big TV personalities in attendance. Their white wedding in Dubai was also an all-round show stopper. We love this inspirational couple that had a good time and did not let the pressures of onlookers to stop their shine.
6: Naza & Folarin Alakija
Son of African oil tycoon, Folorunsho Alakija, tied the knot with the love of his life in 2017. Folarin Alakija and his bride Nazanin Ghaissarifar had an extremely luxurious wedding ceremony. The event took place in Blenheim Palace in Oxfordshire and was tagged as one of the most lavish events by U.K media. In attendance were Aliko Dangote, Aisha Buhari, Robin Thicke, Shanina Shaik, and many other celebrities. No expenses were spared as the groom's billionaire mother handled it all. She is still featured on the 2020 African Billionaires Forbes List.
7: Fatima Dangote & Jamil
Africa's number 1 billionaire, Aliko Dangote, gave his daughter away in a flamboyant wedding occasion in 2018. Fatima Dangote and her pilot lover Jamil Abubakar feasted with dignitaries, friends, and families in an eight-part wedding ceremony. In attendance were excellencies like The president of Nigeria, Muhammadu Buhari, Vice president Yemi Osibanjo, Muhammad Sanusi the Emir of Kano, and more. If you ever dreamed of a grand wedding, this will be the realization of that fantasy.
RECOMMENDED: Loving: Get to Know the Black Power Couples Who Keep Up With Soulful Love
If there was such a thing as a copy and paste wedding, we bet you would want one of these for yourself. Let us know in the comments below which is your favorite wedding and why. Do you have a friend who's planning an African wedding? Share this post with them for inspiration.