An Exclusive Break Down for African Continent Adventure Seekers
The African continent is diverse and has a lot of scenic beauty. Africa is one of the best tourist attractions globally. It has a lot of beautiful destinations that we recommend to add to your bucket list travel ideas. Every traveler has their taste and preference, and the places you choose will be according to your liking. Nevertheless, you can rest assured that you will have multiple options to choose from. We will share some of the most iconic and exotic good bucket list ideas in Africa that you must visit.
The Maasai Mara National Reserve, Kenya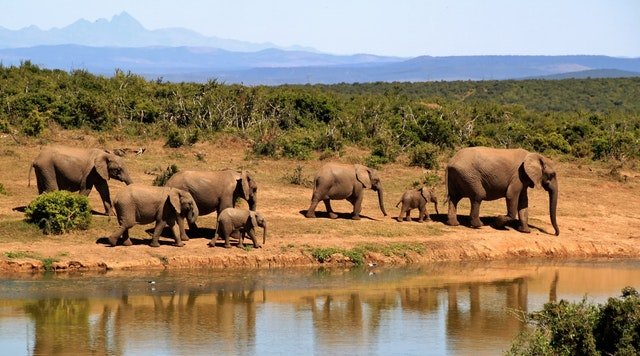 If you like breathtaking scenery and are interested in spotting wildlife, the Maasai Mara National Reserve is the perfect spot for you. This place is full of culture, color, and diversity. You will have a gala time while you explore the place. This is one of the top Safari destinations in Kenya. You will have the chance to watch wild creatures in action. You will have the best safari experience surrounded by hot air balloons and wild animals.
Victoria Falls, Zambia
Victoria Falls is an enthralling sight to behold and can match the level of Niagara Falls. The Victoria Falls has also been named The Smoke That Thunders. Viewing the waterfalls from all lookout points will show you the power of falls. The mystical sight of the waterfalls in front of your eyes can be a lifetime experience that you don't want to miss. When the season of floods is at its peak, the Victoria Falls has the wildest and most massive waterfalls sheet. The Victoria Falls are situated on the border of Zimbabwe and Zambia and can be sighted from both the countries. This should surely be a must add to your 2020 bucket list.
You may also like: 8 Africa's most bizarre cultural practices that you won't believe actually exists
Pyramids of Giza, Egypt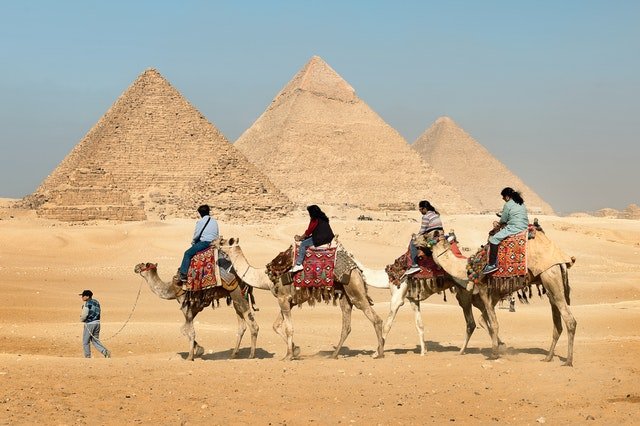 This historic architectural marvel is an ancient site that has been built over 5000 years ago. It is one of the oldest travelers' spots and is also included in the World's Seven Wonders. Not many ancient sites have been preserved to date. The Pyramids of Gaza are one of the few places that are still intact because of the high-quality architecture. The main pyramids include Giza, the Great Pyramid of Khufu, the Pyramid of Khafre, and the Pyramid of Menkaure.
Djenne, Mali
Recommended: Top Five Books to Read In the Time of Black Lives Matter 2020
Djenne is an ancient city that has been founded since 800 AD. The city is located on Mali Island. The ancient city was a hub for traders in the 17th and 18th centuries. The city was also a significant spot for Islamic learning. There is an aesthetically looking mosque in the center of the bustling market as proof. If you like traditional stuff, Djenne is an excellent shopping location. You can find many beautifully crafted goods at the market square that will serve as souvenirs. If you're a lover of ancient architecture, this old city has to be on your 2020 bucket list. Here is some good advice on how to plan for a trip to Mali or other West African countries.
Must Read: 5 Reasons why You Can't Mess with Laughter, and Why You Need it in Covid-19 Pandemic Season
Marrakech, Morocco
Marrakech is located at the foot of Atlas Mountain in Morocco. It happens to be an imperial city and a riot of color and sound. There is so much going on in this particular city that you will be immersed in it. Marrakech is not only one of the most entertaining and charismatic cities but its a festival for the senses as well. The best thing would be to stay at the traditional riad in Madina. There, you will be connected to all the food markets, souks and make like streets in this traditional city. If you are in Morocco you cannot miss out Djemma El-Fna and Majorelle Gardens. They offer a respite from the city's hustle-bustle. Other nearby destinations are also a lot of fun and we're sure your heart will feel at ease here.
Omo River Region, Ethiopia
If you're in search of a true African wilderness experience, consider planning a trip to Ethiopia's Omo River. It is at the top of good bucket list ideas for culture seekers. The white water rafting trip is out of this world. No vehicle can be used to access the area because it isn't connected to the rest of the world. Most of the tribes have been living there for ages. You can hardly see a change in their culture or tradition. The river is located at a remote destination and it will offer a great insight into the indigenous culture. We advise that you visit the place with an organized tour so you can enhance the understanding of this culture.
Mgahinga Gorilla National Park, Uganda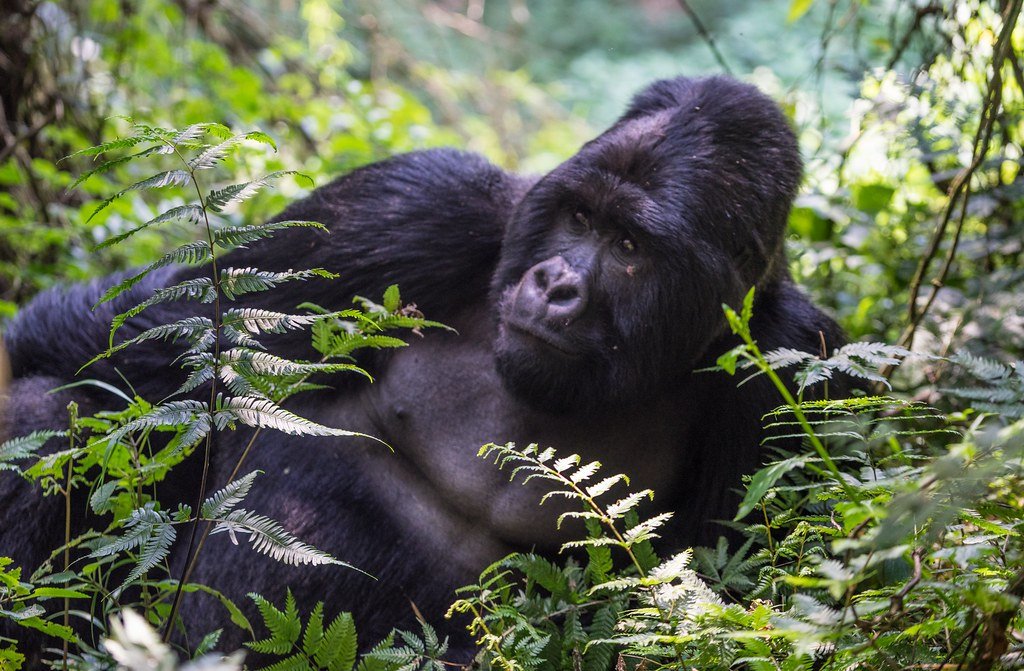 Mgahinga Gorilla Park in Uganda is considered to be one of the best places in the world. The mountains are critically dangerous but this spot is no less than heaven on earth. It is a truly magical landscape with extinct volcanoes and topped rainforests which are dense and colder than usual. There are 800 different gorilla species you can watch. We have no doubt the experience will be a privilege for you.
Mount Kilimanjaro, Tanzania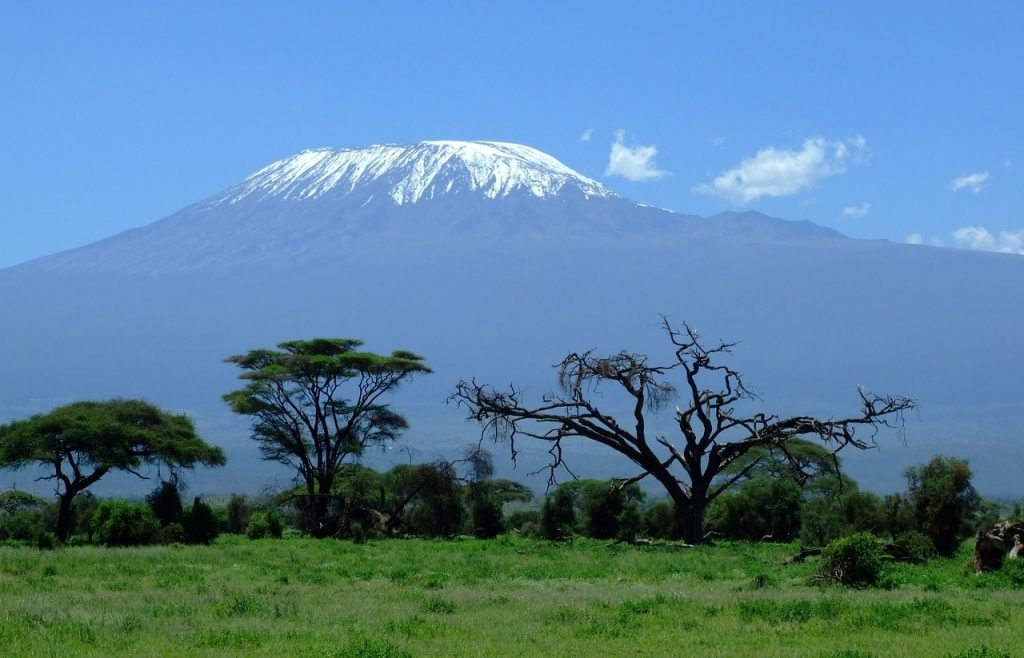 Africa is known to be one of the best destinations especially if you are into adventure travel. You can enjoy the greatest challenge that is to hike up the world's tallest mountains. Mount Kilimanjaro stands at 5,895 meters high. That makes it the 4th height of The Seven Summits after Denalis (6,194m), Aconcagua (6,962m), and Everest (8,848m). Your bucket list travel ideas aren't complete without Mt. Kilimanjaro on it. It will take about five to nine days to summit on this mountain. You can reach a peak if you have a good level of fitness. You will not require any expertise and do it on your own. However, you have to make sure that altitude sickness doesn't affect you so pre-training for climbing is a necessity.
Zanzibar, Tanzania
Zanzibar is a Tanzanian island surrounded by the Indiana oceans where warm water flows. It is a famous place which boasts of exotic beaches. The history of Zanzibar is an inspiring story of the spice trade. The city has a lot of other interesting stories and one important one is slave trading post the Arab rule. The influence of these stories is still evident when you witness the architecture of Stone Town. It remains to be one of the top highlights of this island. You can check out beautiful houses, alleyways, and the Sultan's palace is not be missed. Zanzibar is also known to be an excellent destination for scuba diving lovers.
There is so much to explore in Africa that it's hard to narrow down just a few spots. Nevertheless, we highly recommend these 10 amazing locations for your bucket list travel ideas. Make sure to protect yourself against drug-resistant malaria before traveling to Africa. Let us know if you have visited any of these good bucket list ideas and share your experience so far!