If you are looking to know the most fashionable black female celebrities of the 21st century, then you're in luck. We've got you covered.
It's no longer a secret that black female celebrities are the divas of the entertainment industry. Rising from obscurity, they have gone on to break records, win grammies, and with their amazing feats have become the pride of the Afro community.
To cap it up, these women are sizzling hot in their appearances. We have narrowed it down to these five elegantly sophisticated black celebrities. They have not only dominated in their fields but have spiced it up with their incredible fashion sense.
The 5 Fabulously Dressed Black Female Celebrities
So here they are in no particular order.
Zendaya Coleman
This 24-year-old actress took Hollywood by storm. Born in Oakland, California, she is popularly known as Zendaya. A biracial, with a German-Scottish mother and an African-American father.
She grew up performing at the California Shakespeare Theatre. She played the role of Little Ti Moune in Once on This Island and also as Joe in her breakout role in Caroline.
With her multi-talent in acting, singing, and dancing, she soon became a backup dancer in the Sears Commercial. Afterward, destiny came calling and she was once again the heartthrob of Disney's original movies.
But, it was her role in movies like Spider-man: Homecoming and Euphoria that made her a household name. Since then, she has been lighting up the red carpets with her classy and voguish dresses, making her the envy of every gala.
Beyonce Giselle Knowles-Carter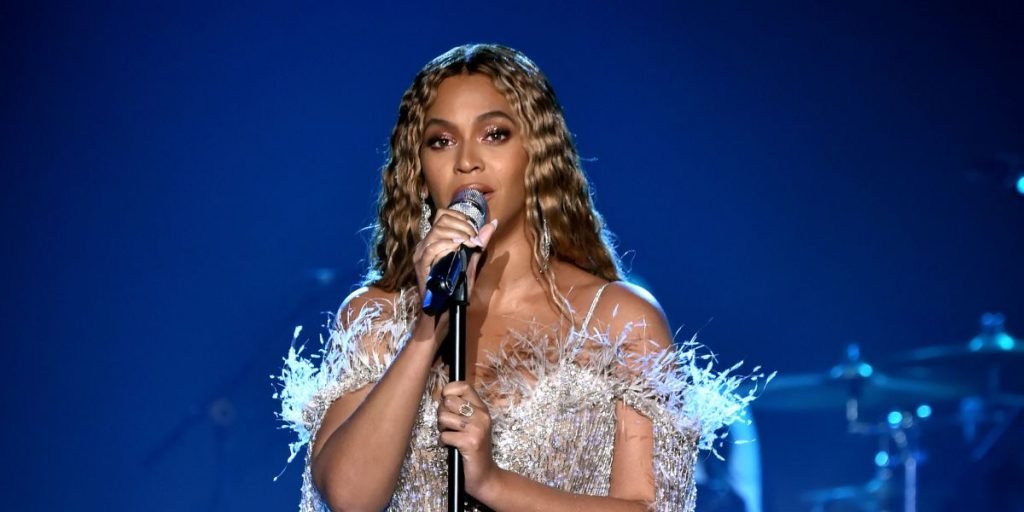 The most nominated woman in Grammy history, with a record-breaking 66 nominations is another incredibly fashioned black woman on the list today.
Who doesn't know Beyonce, but then humor me? She was born in 1981 in Houston, Texas. With a raw talent in singing and performance, she auditioned in 1990 and became the lead singer for Girl's Tyme. This band was later renamed Destiny Child in 1996.
Picking herself up after the disbandment of the group, she released her first solo album- Dangerously in love in 2003. This won five grammy awards the next year and was just a fragment of what was to come.
Since then, she has gone on to hold 23 Grammy awards. She is also is the first woman to win 6 Grammy awards in one night. Again in 2018, she became the first black woman to headline the Coachella music festival.
All these make Beyonce exceptional. But besides this, we love her for not holding back when it comes to fashion. Her show-stopping appearances remain unbeatable on the red carpet.
Robyn Rihanna Fenty
Born in 1988, this 32-year-old Barbadian singer is the next courant black celebrity on our list.
Also beginning her singing career at a very young age, Robyn had her first taste of fame when she met Evan Rogers, an American record producer. He took interest in her singing voice and introduced her to Jay Z who immediately signed her into his Def Jam recording company.
She chose her middle name Rihanna as her stage name and released her first single 'Pon de Replay' in 2005 which was a hit. A barrage of more releases followed this. These albums have won her nine Grammy awards so far and the recognition of the richest female musician with a smashing $600 million to her name.
Her carefully crafted fashion style has always been mesmerizing to watch. It was no surprise when in 2017, this metamorphosed into a clothing line- Fenty Beauty. She continues to rep the black community with her cool, ultrasophisticated, and sassy fashion style.
Gabriella Union
A darling of the Afro community, Gabriella Union started gracing our screens since 1995. This adorable black actress wins a trophy on our list of most fashionable black female celebrities for very obvious reasons.
We see Gabriella's multi-faceted talent in her romance with sports, advocacy, acting, and language. She began her acting career as a supporting actress in Saved by the Bell: The New Class which aired in 1995. She soon spread her wings to take on more leading roles.
Proving her remarkable acting prowess, she starred in teenage movies when she was in her mid-twenties. Some of them include Bring It On, She's All That, 10 Things I Hate About You.
She is also an advocate against racism and a strong activist for equality of rights for women.
Married to Dwayne Wades, this mother of one is never afraid of the bold colors or a plummeting neckline. She continues to serve it hot on the red carpet and remains a perfect reflection of Black is Beautiful.
Lupita Amondi Nyong'o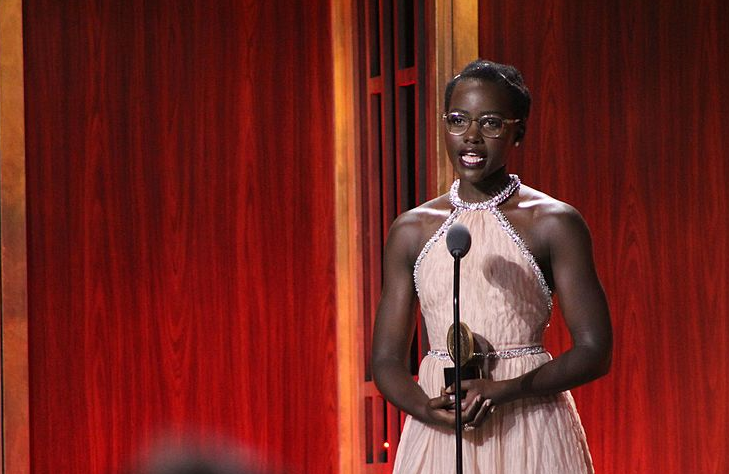 Lupita took Hollywood by surprise with her iconic performance in the movie- 12 Years a Slave. The next year, the movie won several awards. This was the beginning of many feats achieved by this 37-year old Kenyan-Mexican born actress.
She is not just good on the screen, she is also said to be a wiz behind the camera. She has directed a couple of songs and documentaries. This stunning actress also speaks Swahili, Spanish, English, and Luo.
With a total of 116 nominations, 66 wins, in 2014, she became the first African to win the Best Support Actress award. Known to be a risk-taker, her DIY ultra-posh fashion style on the red carpet remains a show-stopper. She is proudly listed as one of our most fashionable black female celebrities.
Conclusion
Rising to fame and success, these women have beaten all the odds to get to where they are. What makes them more a la mode, is that from their position they have not ceased to advocate for the rights of people of color. They continue to hold the lamp for the black community and as such, will always have a place in her hearts.