Evidently, the Corona-virus is bringing out the best and worst of out of humanity. Despite the efforts to put up a collective fight against this Covid-19 pandemic, people still remain stressed and frightened. It feels like the world has been turned upside down. During these unusual and trying times, it's easy to be judgmental and impatient with people whose opinions differ from ours.
[bctt tweet="The adage "look on the bright side of life" is quickly becoming a cliché. All's well that ends well seems to be a clear mimic of the hardships being experienced in several countries."]
This is so rampant in Africa where the pandemic is rampaging through the communities, collapsing economies and putting the healthcare systems at risks. Turning a blind eye on these austerities is living in denial that something is amiss, and some people are suffering more than others.
Honestly, lately it's been hard for me to feel grateful. However, it's always good to be optimistic, despite how blind optimism may be. After all, it won't hurt to see the 'silver lining' with the hope that things will normalize someday, isn't it? That way, if you are adamant to be grateful during these hard times of the Covid-19 pandemic, you're not alone.
Together we might just find a reason or two for a newfound appreciation of things that made us feel alive. Below are 10 reasons to be grateful about during the Covid-19 pandemic hard times. Read on!
A roof over your head.
Thanks to the tormenting effects of this Coronavirus disease, as human beings we're highly bound to forget what we should be grateful for. Restrictions on the freedom of movement should now act a reminder of things we took for granted. That notwithstanding, how many times have you appreciate the 'luxury' of having a warm home and house especially during the harsh weather conditions. These are fellow human beings being rendered homeless and losing lives in devastating floods amid the pangs of the Covid-19 disease. If you're lucky to have a roof over your head during this pandemic, I think it's just fair to be grateful, at least for that.
You have to eat.
Just have a look, millions of people in the world lack the necessary food required for a healthy lifestyle. As for you, most of the things you cook and eat are tasty and healthy, simply wonderful. Well, feeling uncertain about this unprecedented pandemic is welcome, but, don't you think you should be grateful when it comes to food? You don't only have food, you are also able to put it in your mouth and swallow it. Your body is still turning that bread into all that is good for your body! That's today's food for thought.
You've access to the internet
While growing up back at home, Africa, whenever I wanted to learn something I had to ask someone who possessed keen intelligence, mostly our elders. We believed that our elders possessed untold knowledge. BTW, there is truth in that. Today, things are totally different. I can learn, connect with people worldwide and even share my thoughts about this Covid-19 pandemic. I think life is amazing that way, don't you? If you're reading this, chances are you've also got internet access, life must be amazing on that front for you as well. But, do you know that half of the world's population doesn't have internet access? Thought you should know.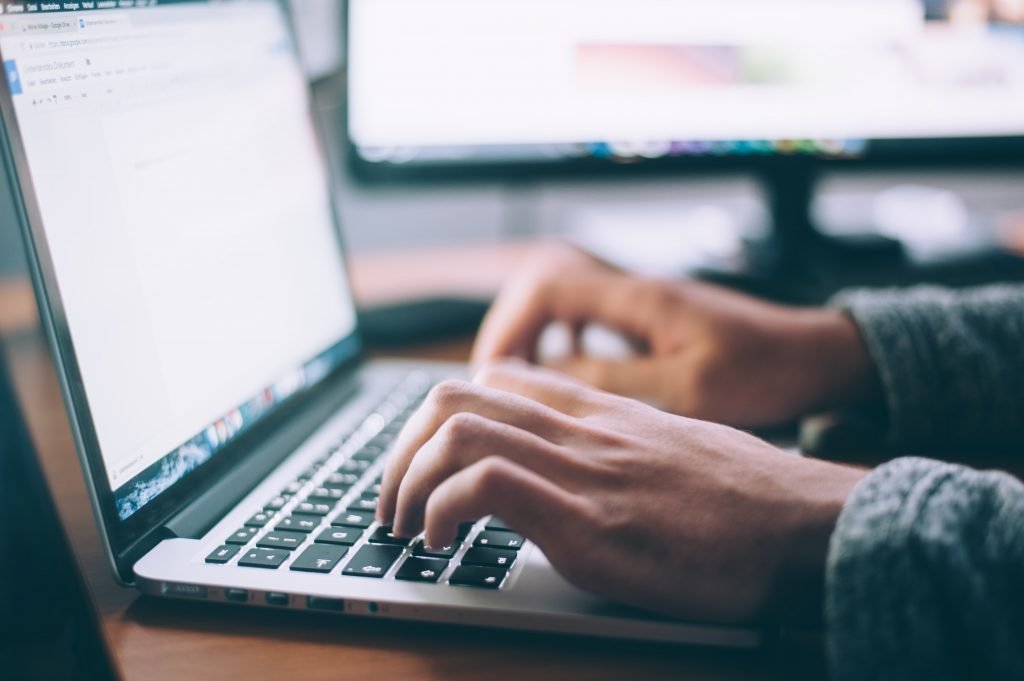 You are alive
As I write, over 300K people have succumbed to the Coronavirus disease. That's not just a number. Those loved ones' lives were lost. Somehow, out of sheer luck, you and I are can still enjoy the small pleasures of life. Talk of the free sunshine, gray clouds, and a relaxing walk among others. Well, I won't buy into the line of thoughts that 'worry is a misuse of imagination.' For me, worry is human. But, by virtue of being alive amid this Covid-19 pandemic, and having this moment plus hopefully many days ahead to live your life, don't you think that there's something to be grateful for?
Empathy and kindness of strangers.
Apparently, people tend to stick and pull through together during hard times. This Coronavirus pandemic period has been no exception. These kind and supportive gestures from people around the world go a long way in keeping us moving forward and therefore shouldn't be taken for granted.
Your health
None of us is Superhuman. At times we get anxious and sick. Such times are so prevalent during this Covid-19 crisis. Guess what! The act of being grateful can improve your immune system. As you probably know, people with compromised immunity stand higher chance of developing complications from Coronavirus. Get something to be thankful for, don't be part of the tally.
Access to drinkable water
Personally, I drink a lot of water on a daily basis. I used to take this for granted until I learnt that millions of people lack access to safe drinking water. The fact that hand washing is key in reducing the spread of Coronavirus should let your thoughts be with those who lack water.
More time spent together as a family
School, extraordinary activities and work had denied us time as a family. Thanks to the Coronavirus lock-downs and cessation of movements, I've personally had extra time playing games with the kids. The inevitable arguments and 'fights' are something I've slowly learnt to live with, it's absolutely something I'm grateful for.
Extra time for my hobbies
This isn't everybody's cup of tea. I don't know how things have panned out for you. For me, sticking home without the appointments has awakened the super chef in me.
Opportunity to connect with old friends
How many times have you checked on your old friends and college mates? It's time you show your gratitude for their support and all the mad fun you had together. That will make you grateful for the advancement in technology, and for all that you've accomplished so far in life.
Parting Shot…
None of us has been spared the stress of this global pandemic. From the loss of jobs and lives, gratitude may seem to be out of the equation. However, being gentle with yourself during these stressful moments is the greatest gift you can offer to yourself today. Things might not look good right now but know that we have a lot to be grateful for.
What are you grateful for during this Covid-19 pandemic hard times? Share in the comment section below.