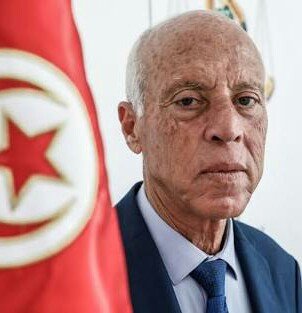 October 14 2019, Tunisian Electoral Commission announced a Retired Constitutional Law Professor, Kais Saied as President Elect. Saied convincingly won the election with 72.71% votes while Nabil Karoui, a media businessman had 23.29% votes.

The President-Elect contested as an independent Social Conservative Candidate. During the presidential campaign, he appealed to the young voters expressing his readiness to fight corruption adding that non-performing elected officials should be recalled. He was able to get substantial votes from the young voters coupled with the support he received from the Islamists.
Saied was one of the experts invited to contribute to Tunisia Draft Constitution 2014. He is currently the Vice President, Tunisian Association of Constitutional Law, a post he held since 1995.

Kais Saied was born February 22 1958 and married to a Judge, Ichraf Chebil, whose father was a judge. He will soon be sworn-in to take over Tunisia mantle of leadership for the next five years.
If you feel informed by this "Tunisia Electoral Commission Declared Kais Saied the Winner of Presidential Election, " you might also like:
---
The perspectives of our community matter in media! It's about our voice,  and taking control of our narratives. Please join and support us!
Visit AfroGist Media channels  often for news updates. Access other thoughts and analyses here, reach out to post your commentaries, and feature your platform.  Watch shows, and participate in crucial conversations that concern us. Connect with the community.