At about 3AM Eastern time this morning, one of the guardians of Civil Rights Movement, and a highly reputable leader, Congressman Elijah Eugene Cummings left the earth for another plane. He was 68 years old.
Congressman Cummings was known as a fierce Civil Rights fighter. He'd shared the story of his mother's experience during the struggle to secure voting rights for the Blacks in the US. On her death bed, his mother told him to ensure that he protects the rights to vote which the Civil Rights activists had won tooth and nail.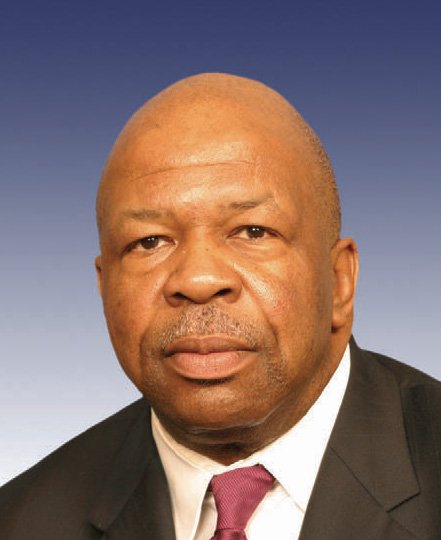 You can't choose how you die, but you can for sure choose what you die for, so the saying goes. Congressman Cummings died for a worthy cause. He died in service to his people. He died for justice and for freedom.
In New York City, Mayor Bill De Blasio and First Lady McCray said this:
"Elijah Cummings was the definition of America. With fearlessness, he grew from the civil rights movement to become a voice of conscience for this country. He held the powerful accountable and fought fiercely for those with less. His leadership and advocacy remains unmatched. Our country is a better place for his decades of service. We offer our deepest condolences to his family, friends, and the people of Maryland who he so dutifully served."

NYC Mayor De Blasio and First Lady McCray.
Dance on with the ancestors, Elijah Cummings. If you happen to see Dr. King Jr. out there, tell him that peace in the world is slowly but surely!