The biggest pillar of Asante people, and the guardian and protector of the most cultured ethnic group in the world, His Royal Majesty Otumfuo Osei Tutu is in New York City. He was at the United Nations Headquarter this past Friday where he met with the UN Secretary-General, His Excellency, Antonio Guterres.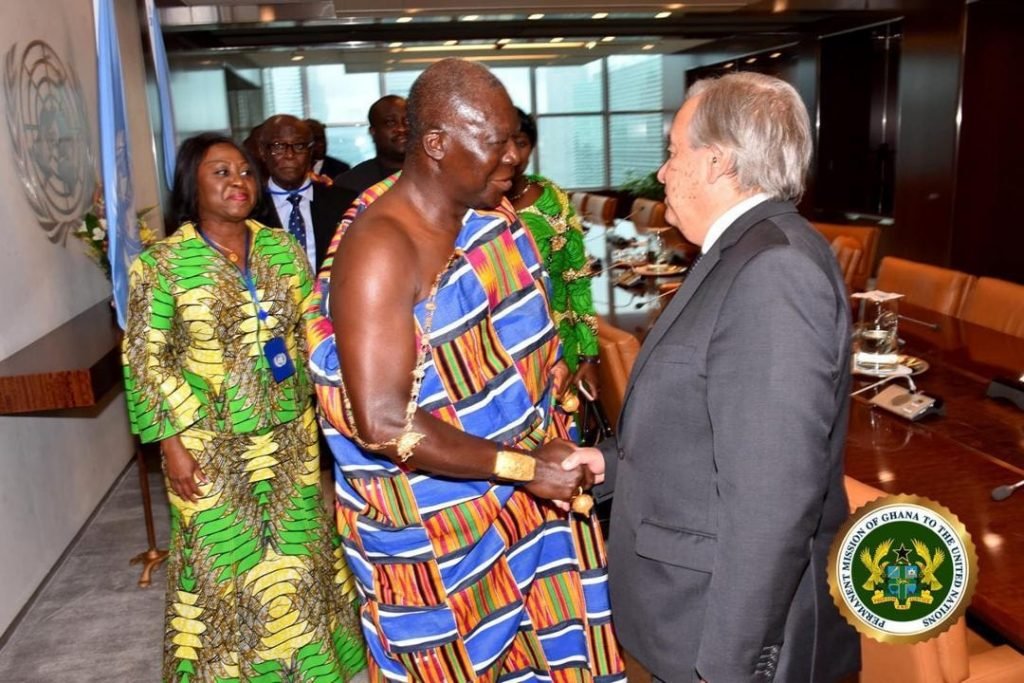 On his itinerary was the delivering of a keynote address in a gathering that marked the 20th Anniversary of the UN General Assembly Resolution that promotes culture for peace.
The Ghanaian Americans should not be surprised if His Royal Majesty Otumfuo Osei Tutu now knows the Big Apple much better than them as he had a visit on Friday from the New York City Government official in person of the NYC Deputy Mayor J. Phillip Thompson who apparently was very delighted to meet a man with a lineage loaded with history dating back to 1670.
His Royal Majesty Otumfuo Osei Tutu had lived in London and in Canada, but not in NYC.
Long live the King!