Senegalese mango pound cake recipe- if you are one of those people who love fruity treats like me, then you should give this recipe a shot. The cake boasts of its exotic flavor that melts your heart while giving your taste buds an orgasmic feeling.
I was skeptical when I came across this recipe. I'm used to enjoying mangoes as a smoothie, I couldn't imagine how it would taste if baked.
But I decided to try it out.
When I had the first bite, I fell in love with its incredible taste. The fruity flavor satiates my cravings.
I love this treat particularly because it's moist inside, and can be enjoyed by anyone.
The chocolate chips give the cake a soothing flavor that melts in your mouth.
Recommended: Your Ultimate Guide to Preparing Banana Cupcakes variations
What Makes Senegalese Mango Pound Cake Unique?
Senegalese pound cake is popular during the rainy season when there is a bumper harvest for mangoes. It's tasty and satisfying.
Better still, the ingredients used have amazing health benefits. One cup of mango is said to have about 75% of the daily immune vitamin C.
The vitamin A in mangoes helps promote healthy skin, eyes, and hair. Mangoes have polyphenols, which have anti-oxidant properties for shielding DNA damage that may cause diseases like cancer and type 2-diabetes.
Greek yogurt is high in proteins, calcium, and potassium, which are essential to the body. When looking for B12 vitamin, look no further than Greek yoghurt.
Honey is another fantastic ingredient used. Though it has sugar, it is known for its ability to reduce bad cholesterol in the body and prevent developing heart complications and type-2 diabetes.
You can also use honey to suppress coughs for kids, and having it in advance can help give the body immunity to fight cold.
Eggs are packed with proteins that are needed by the body to build muscles. They are also loaded with Vitamin D, A, E, K, B12, B5, B2, and selenium.
This makes Senegalese mango pound cake a nutritional powerhouse.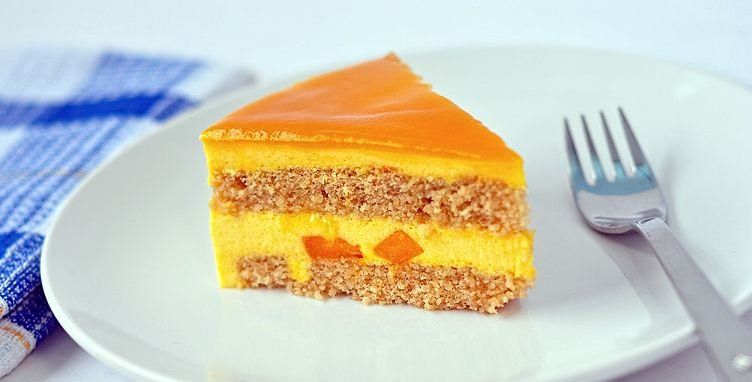 Read Also: How to Make Thieboudienne : Senegalese Cuisine
Now that you know what you would get from this amazing treat let's get down to cooking.
Ingredients
1 cup of semisweet chocolate chips
2 cups of self-raising baking flour
½ cup honey
1 tsp salt
1 tsp vanilla extract
2 eggs
½ cup unsalted butter
1 cup of Greek yoghurt
2 cups of ripe mangos (finely chopped)
1 cup of sugar
-Guide-
Sift your baking flour in a large bowl. Add your baking soda and salt and whisk.
In an electric or hand mixer, put the sugar, butter, salt, and honey inside and beat for seven minutes for an even mix.
Add vanilla and mango and beat again for about five minutes.
Transfer the flour to the mixer and beat your eggs. Continue mixing the ingredients for an even mixture.
Pour your yoghurt and chocolate chips into a separate bowl and stir with a spoon to fold the chocolate chips.
Transfer the mixture to the mixer and continue mixing for another four minutes.
Preheat your oven up to 3500 F. Grease your loaf baking pan and transfer your batter.
Bake until the cake is golden brown. Insert a toothpick at the center. If clean, then the cake is ready.
Remove and place it in a cooling rack. Serve your cake with juice.
Senegalese mango pound cake is a fantastic treat for satisfying your sweet tooth. Its incredible taste makes it an excellent pick for any ceremony.