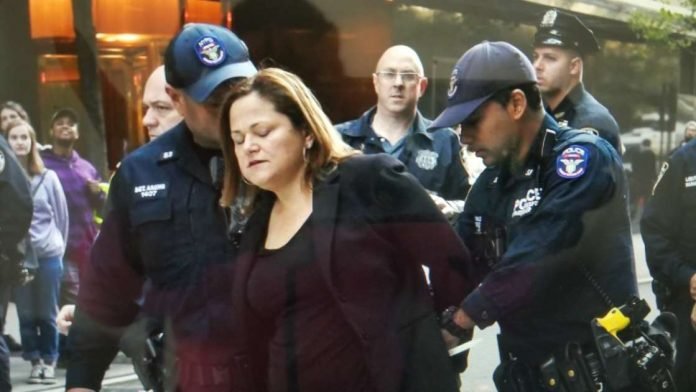 This past Monday -October 21st, 2019, the NYC former speaker, Melissa Mark-Viverito was arrested at the reopening of the Museum of Modern Art, popularly known as MOMA. Unlike many criminal suspects who either stumble into crime or get in by design, hers apparently, was by choice.
Her crime exactly was protesting for the removal of Steven Tananbaum who by many Puerto Rican's accounts, he's the business warlord of Puerto Rico. Tananbaun's business, Goldentree Asset Management hedge funds is accused of profiting from Puerto Rico's vulnerability and it's rising debt crisis.
We saw Melissa sitting on the floor, shouting alongside the crowd who were equally demonstrating their distaste for Tananbaum. With placards and flags, they demanded for Tananbaun's removal from MOMA's board of trustee. MOMA closed down 4 months ago to renovate and restructure its over $450 million asset. Its reopening on Monday marks the beginning of an art history that adopts an inclusive perspective as opposed to the usual status quo.
Melissa Mark-Viverito is currently a candidate for the South Bronx Congressional race which will be held coming June 2020.
---
The perspectives of our community matter in media! It's about our voice,  and taking control of our narratives. Please join and support us!
Visit AfroGist Media channels  often for news updates. Access other thoughts and analyses here, reach out to post your commentaries, and feature your platform.  Watch shows, and participate in crucial conversations that concern us. Connect with the community.