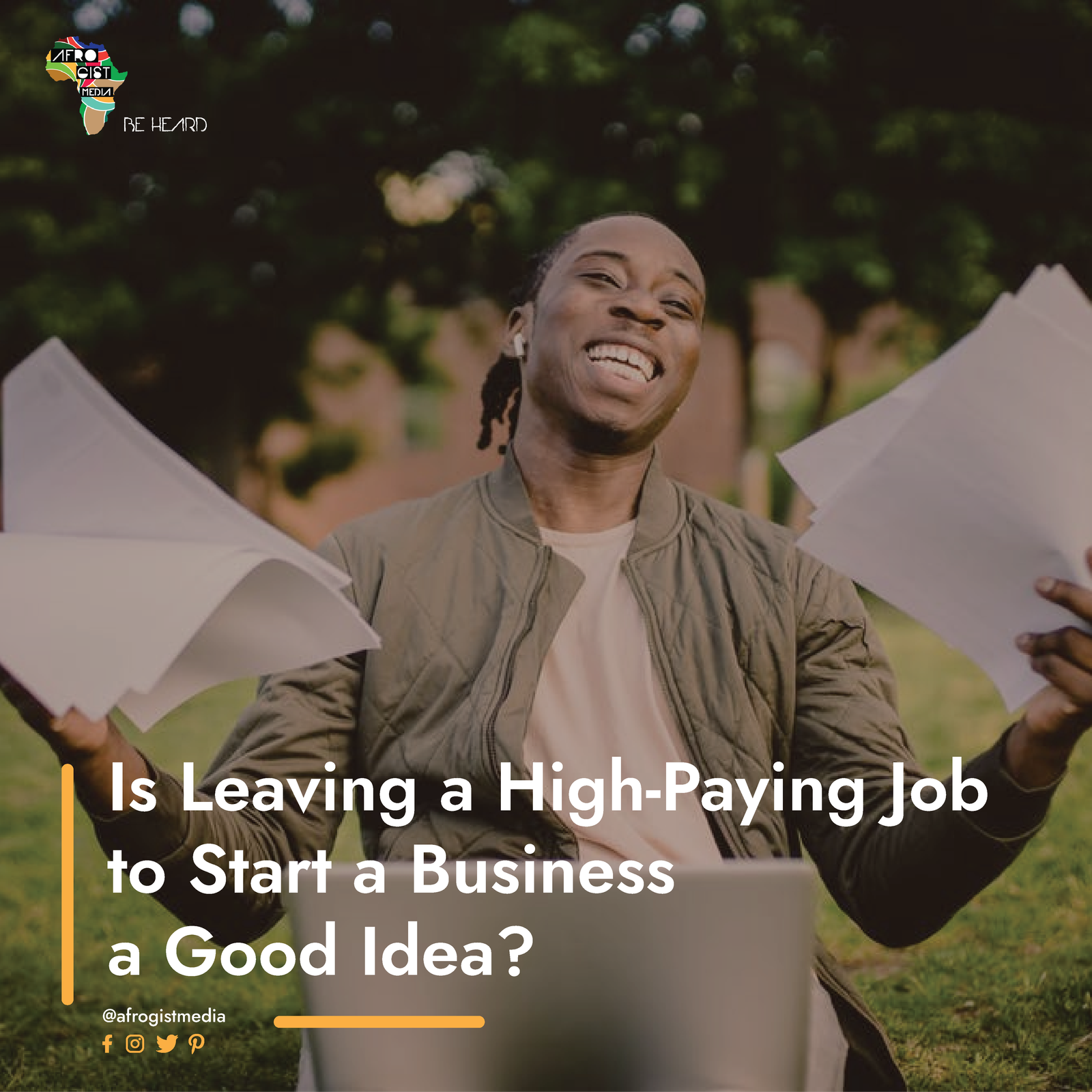 The mere thought of leaving a high-paying job to start a business can be excruciating and risky for most people employed. Why would anyone in their right mind quit a high-paying job to start a business they aren't sure will even thrive? A recent survey found that 32% of workers in the U.S are leaving their jobs to start their own businesses. Is leaving a high-paying job to start a business a good idea?
We all know that starting a business is a risky endeavor. So, why are so many employees willing to risk their high-paying jobs to get into entrepreneurship? Here are some of the common reasons why many employees are willing to take that risk:
1 . Desire to be their "own boss" and control their own destiny.
2 . Passion for things they enjoy.
3. The flexibility in running a business.
4 . Building wealth
5 . Desire to fill certain gaps in the community and marketplace.
The above points are definitely genuine reasons why one would consider quitting their jobs to start a business. However, before you make that decision to quit your job, ask yourself: do you have a clear blueprint on how to break even and scale your business idea?
Because, let's face it, starting and growing a business is not a walk in the park. It has its own challenges. That's why so many businesses fail within the first few months of operations.
Here are a few tenets and tips to consider before quitting your high-paying job for business:
1 . Prepare and plan for it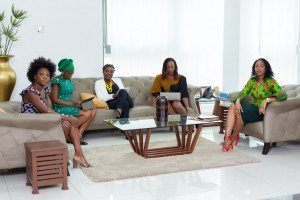 Entrepreneurship is very rewarding…but only if you prepare and plan for it in advance.
Ask yourself why you want to get into the entrepreneurship space in the first place. How do you want your life to look like once your business is successful?
Before you open that company or business, ensure you talk to mentors who can guide you on getting started.
Ensure you write down the structures and systems that will support your entrepreneurship journey. You may come up with a business plan for instance. In the plan, ensure you highlight all the resources you'll need to start your business.
How much cash will you need to get started?
How many people will work with you?
Who will be your customers?
How much profit are you projecting to make in the first few months or years of being in operation?
Planning and asking yourself the right questions early on will surely help you succeed in any business you start.
Recommended: How To Create Buzz For a New Business
2 . Start by selling a service first, before selling a product
If you would like to start earning revenue fast and consistently for your business, then consider selling a service first, and a product later. This is because, if your business is service-based, you are essentially selling your time in exchange for money and value.
Selling a product on the other hand is capital-intensive. You'll need capital to create a product for sale.
An example to further illustrate this is:
Let's say you're an engineer. You can start an engineering consulting business – where you give advice to companies that are about to start certain engineering projects. You may, for instance, advise them on the resources they'll need in order to finish the project. In this case, those companies will be willing to pay you for your time consulting with them. In the future, you may decide to come up with a product that solves certain engineering problems.
Do you now see why selling a service is sometimes ideal when starting out a business compared to selling a product? You just have to be good at what you do and put a price on it.
Recommended: 5 Profitable Business Ideas for Black Entrepreneurs in 2022
3 . Emulate what other successful entrepreneurs are doing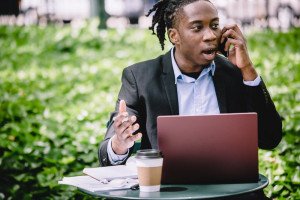 There's no harm in emulating what other successful entrepreneurs have done to achieve their success. If there's a company or individual doing what you're thinking of also doing, why not study them and shadow what they do?
Don't get me wrong here. I don't mean you should do exactly what they're doing.
What I mean is, after studying their business model, think of ways you can offer better and more unique services or products. For example, if you're in the clothing industry and your competitors have physical stores, you may decide to be unique by selling your clothes online instead.
4 . Get inside your ideal client's head
Get to know everything about your ideal client. This is where market research comes in. Ensure you understand who your ideal clients are, what they do, what they need, and where they stay.
Lots of people getting into entrepreneurship tend to ignore the importance of market research. Market research is very crucial if you want to succeed in any business. Proper market research will help you better tailor your offers according to your client's needs.
The good thing about starting a business is the fact that you can start it while still employed. If you plan your time well and follow the above tips, then you'll surely make it in any business you start. Do you think leaving a high-paying job to start a business is a good idea? Comment below.