Any business owner serious about scaling and stepping up to their competition understands the benefits of content marketing. Content marketing has been around for so many years. Prior to the internet's invention, most businesses advertised themselves using traditional mediums such as billboards and magazines. But, all that changed when the internet was born. Nowadays, it's possible to sell your products or services online to other businesses if you do proper content marketing. Below is the Complete guide to B2B content marketing:
Let me ask you, do you know how much digital content you consume on a daily basis? Perhaps while you're on Facebook, Google, Instagram, Web pages…etc.
It's a lot. Right?
But have you ever wondered why you spend more time consuming certain content and less time consuming others? Well, that's where content marketing comes in. Somebody crafted that content so you could engage with it and be glued to the screen. If you'd like your business to succeed online, then you have to strive towards having the best and catchy content.
You may also be interested in: How to Create Buzz For a New Business
Online content marketing is quite broad but it starts with understanding whether your business is a B2B or B2C model. B2B is the short form of Business-to-Business. B2C refers to Business-to-Consumer.
B2B content marketing simply means a business targeting another businesses using content. B2C content marketing means a business targeting consumers using content.
If you use the right strategies, and depending on your niche, B2B content marketing can be incredibly profitable compared to B2C content marketing.
Why?
This is because businesses tend to have more cash to spend as compared to the average consumer.
Here are content marketing strategies you can use to stay ahead of your business competitors:
How to Come Up With a Winning B2B Content Marketing Strategy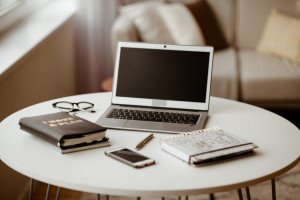 B2B content marketing involves using well-crafted content to drive more traffic and sales to a business. This type of content mainly targets other businesses. It can also be used to boost your business' brand awareness so that other businesses know of you.
B2B content marketing can be in either of the following forms: blogs, email newsletters, social media, podcasts, infographics etc.
Since B2B content marketing involves marketing your business to other businesses, having a winning B2B content marketing strategy is crucial. Because, let's face it, other businesses won't buy from you online unless you are able to communicate your value to them precisely.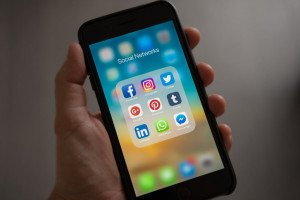 Some of the common mistakes many businesses make in their B2B content marketing include:
1 . Not coming up with a B2B content marketing strategy.
2 . Not knowing who you are supposed to target with your content.
3 . Not taking content marketing seriously and not investing in it.
4 . Not understanding their business niche well enough.
5 . Putting too much focus on branding promotion and less focus on value.
6 . Not addressing your customers' pain points and their challenges.
7 . Not being consistent in publishing content online.
Being aware of the above problems early on can greatly help you avoid them in the future. If you find it challenging to market your content, a reputable B2B content marketing agency can be of help.
Also, you may consider hiring a copywriter who better understands your business to help you craft incredible and complimenting copies. Here are a few tips to help you plan a successful B2B content marketing strategy for your online business:
1 . Write down and understand who your potential clients are, where they stay, what they do and what they like. This is also known as market research. If you do proper research on your market and niche, you'll have a strong base of crafting successful content.
2 . Create your B2B content with a goal in mind (e.g. Is it to raise awareness? Drive engagement? Get leads? Get more followers?) Before you start crafting content for your business, ensure you come up with the overall goal of why your doing it. Ensure you write it down.
3 . Take advantage of social platforms such as LinkedIn, Facebook, Twitter, Instagram. Everyone's on social platforms, and so are your business clients. If you use these platforms well and professionally, you may start to attract them to your business.
4 . Leverage paid Ads across social platforms. Paid ads automates your marketing so that your content gets to whomever you intended on targeting. If you leverage them well, then they can accelerate your business fast.
5 . Leverage email marketing and build a strong business email list. If you're a B2B business, marketing via email can greatly boost your business sales. If you do it well by crafting engaging content, it can bring the majority of your income.
6 . Do proper keyword research and take SEO seriously. If you have a website and would like to rank on the first page of Google, then I can't stress how important keyword research and SEO are. They can bring crazy traffic to your website even while you sleep.
There you have it, though there is no one sure content marketing strategy. It is prudent to test different strategies to establish one that is befitting your marketing goals. Please note, this is not an instant result kind of effort but gradually, when done right your brand will eventually gain significant traction.