Donnie McClurkin Sings Away his issues. You read it right! The famous black American Gospel and award-winning artist, Donnie McClurkin, has impacted millions through his gospel music. Many have gained inspiration and hopes to live another day just by listening to his songs. But what happened when the maker of music is himself depressed? That's right, this is what we call life. Interestingly, no one living is exempted from life. Let's learn how Donnie McClurkin battled depression and triumphed.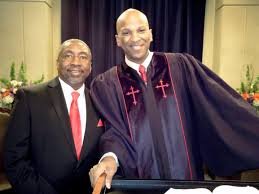 McClurkin, whose full name is Donald Andrew is one of the many black American pastors who also has a prominent music ministry. Born in South Carolina, US, Donnie has gone through a lot of crises in life. Imagine someone saying he would probably remain unmarried for the rest of his life. He's gone through several crises almost in a row that is enough to make anyone crash. Some of them had to do with the passing away of his loved ones and most especially his battles with homosexuality and depression.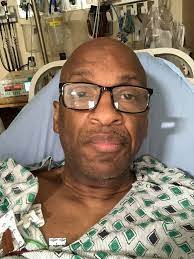 Donnie Reveals His Humanity
One of the characteristics of true leaders is the ability to realize that they are humans. One way they do this is to admit whenever they are in the wrong.
This black American Singer was not without his own struggles with depression, homosexuality, loneliness, sickness, and more. When he was only 8, his brother who was just 2 at the time was hit and killed by a speeding driver.
As if that was not enough, it was not long that he became a victim of sexual abuse at the hands of an uncle! Fast forward to years after this horrible experience, there is this uncle's son again in this terrible act. So, all these were not unconnected with Donnie's struggles as an adult. Those experiences became a baggage that was brought into his adult life.
McClurkin explained that he believed he became gay as a result of childhood molestation and exposure to pornography. Donnie's recent live interview on a TV show titled TURNING POINT will thrill you. There he also talked about his battle with depression and how he almost wanted to commit suicide. He talked about the loss of his father in 2011. Few months after his mother also passed away in 2013.
To add fuel to the fire, McClurkin lost his sister Olivia McClurkin to cancer in 2015. And again, his niece also died about seven months later! At a point, he also became so sick that he had to cancel a performance that was supposed to come up at the Festival of Praise in Tuscaloosa, Alabama. So, when we say that Donnie McClurkin battled odds, it's not an exaggeration.
During that same interview, McClurkin recounted how, in 2019, he had just returned from Nigeria where he had traveled to attend the biggest worship program tagged: The Experience. After he was back in the United States, he was driving when he suddenly lost consciousness and had an accident. This left him in a bad shape. However, it was in the middle of this crisis that he received the song Not Yet which he released in 2019.
McClurkin's life story will probably not be complete without the song Not Yet.
You may also like: Negro Spirituals and the American Black Ancestors
What do you do when you're removed from a honor list because of your faith?
Donnie McClurkin was removed from a list as a headlining performer, not because he is black, but because of his strong beliefs against homosexuality. The Human Rights Campaign, which is the US most prominent gay rights group discountenanced the then Senator Barack Obama's decision of having Donnie McClurkin on is campaign. The then Human Rights Campaign President expressed their community's disappointment with Obama's association with McClurkin because he was an anti-gay preacher.
How Donnie Overcame Depression and Homosexuality?
Donnie never failed to acknowledge the grace of God. According to him, he was able to get delivered from homosexuality through his will and prayer. It is always amazing what Jesus can do in the life of anyone who will let Him. Jesus is not a concept or an idea, but a divine personality that transforms life right from the inside out.
How about his testimony of overcoming depression? Depression is, most of the time, a function of what you think about. And, most of the time it has to do with what has already happened in the past. That's why the Bible is very instructive about renewing your mind by the Word of God constantly.
Donnie's Achievements
Recommended: What We Heard About Prophet T. B. Joshua |Let's Recap
Someone said, "black is not synonymous with lack". Donnie's net worth today is five million dollars.
Furthermore, it is common knowledge that Donnie McClurkin has released a number of inspiring songs. Some of them include: Great is Your Mercy, We Fall Down, There is God, His Ways, Best of Donnie, Only You are Holy, All to the Glory of God, The Prayer (duet), Live in London and More, Psalms, Hymns and Spiritual Songs, We are all one, The Journey and Church Medley amongst others. One of them is the recent album titled NOT YET.
This gospel singer and minister has several awards to his honor. For example, he has clinched three Grammy Awards, two BET awards, ten Stellar Awards, two Soul Train Awards, one Dove Award and one NAACP Image Awards.
McClurkin also airs his personal TV series known as Perfecting Your Faith. Some of his television appearances include, Good Morning America, The Girlfriends, CBS's The Early Show and The Parkers. Apart from being a musician, he's also featured in films such as The Gospel and The Fighting Temptations.
Indeed, winners never quit and quitters never win. It's important to keep this in mind when faced with any challenge. Just as Donnie McClurkin battled odds, so will you. One thing that will make the difference is who's helping you, and in all cases, make this person God through the love of Christ.