Two similar incidents happened this past Monday where we saw guys literally pouring water on the police. An incident reportedly happened in Brooklyn, and another happened on the street of Harlem. Since then, many people who apparently were waiting for an opportunity to twist in politics had their luck.
There has been name calling and blame games. What we are yet to see, however, and very disappointingly so, is- seeing the groups that defend All Lives Matter, Black Lives Matter, Brown Lives Matter, and all other variation of lives that matter -to come out publicly and condemn the disrespect for the uniform.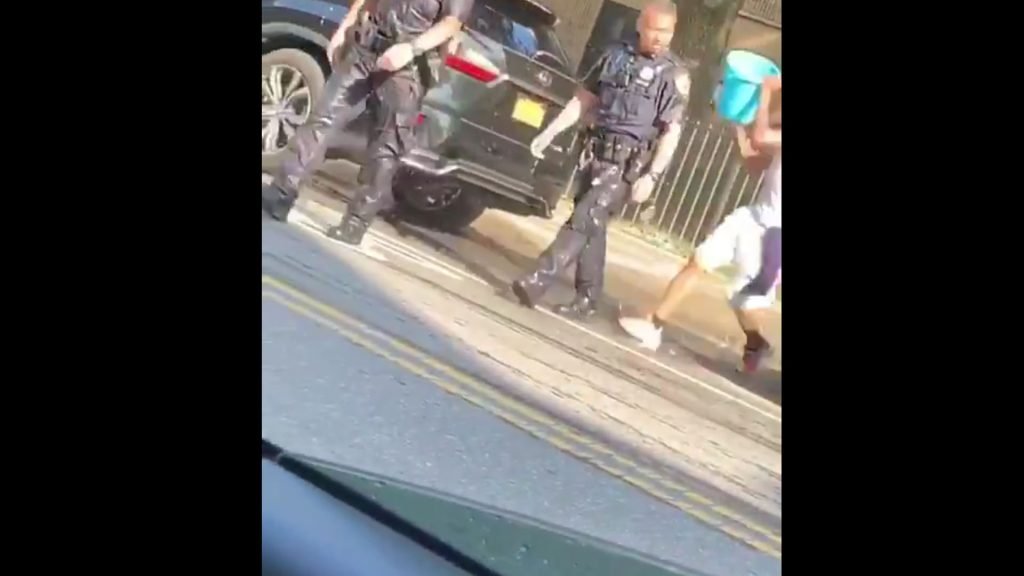 Of course the three suspects of water dousing are males and are black, but playing a race card or twisting in politics on this occurrence is dump. It ultimately reinforces the very evils in the society that we all aim at combating. A moral card is recommended on this one, and everyone who has passionately spoken against the police institution on police brutality and racism ought to be fair and call out this imbecilic and uncultured behavior.
Not speaking out speaks louder. If you watch the footage and laugh, or find it amusing in any way, something is fundamentally wrong and needs a check. If you are that conservative who has been beaten by a racist bug, and either currently nursing your wound or still letting it fester, too bad. Get off this track, for no one is going that route with you on this one.
Indeed, the metal of trust has rusted between the community of color and the police department, but the truth remains that we need this institution to function well. We need the men and women that represent that institution to stand with their heads tall; crowned with integrity.
When we pay their salaries; and we equip them with resources and the capacity needed to function well, we need to be able to demand for our return on investment. When crimes occur in the neighborhoods, and a victim or their advocate summon the cops, we ought to expect that the uniform, not the individual wearing it, is strong and would protect us. The dousing of water on the cops is a symbolism that purports to weaken the police institution, and if this trend continues, it could subtly signals the need for vigilante justice.
An individual cop could be racist, corrupt, self-serving, and more, but it's also true that there are great and integrious individuals among them. Detective Randolph A. Holder, an NYPD officer born in Guyana, who was killed in Harlem while responding to police call wrote:
"My first real job was working as a security officer. Most of the managers were retired NYPD officers and they always talked a lot about how they changed their communities. That's when I decided I could be a role model and make a difference in my community and in New York. In December 2010 I will graduate from the NYPD academy, to become a police officer in the greatest police department in the world."
Yes; the greatest police department in the world is the institution Holder died for, and we shouldn't demand anything less than perfection from it, but not by the public shame, harassment, and violation that occurred this past Monday. Let's set the culture straight.