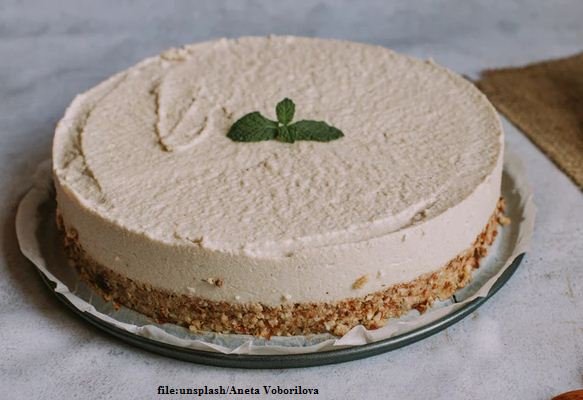 Banana oatmeal cake recipe demystified-Have you run out of flour or are allergic to gluten and love to enjoy tasty treats? Okay, I got an amazing recipe you can't afford to miss.
I happened to discover this incredible recipe five years ago when I got cravings for a banana treat. To my surprise, I had run out of flour.
Looking at the clock, the time wasn't on my side. And being one of those people who can't get asleep when I have crazy cravings, I had to figure out something to satisfy my sweet tooth.
In this piece, I will teach you how to bake a banana oatmeal cake without flour. It's a perfect treat for people who are gluten resistant.
---
Recommended: Burundian Date Cake Recipe With Cinnamon Twist
---
But before then, let's have a look at where the oatcake recipe originated from. Keep reading
History Of Banana Oatmeal Cake
Oatmeal cakes are one of the healthy treats for vegans and those who are gluten resistant. They have Scottish origin and were documented in AD 43 during the Roman conquest of Britain.
Oatcakes are part of Scottish breakfast. It is popular in different parts of the globe with different recipe variations. And slowly, most cuisines are embracing this healthy pastry.
However, no documentation as to when the banana oatmeal cake was prepared. But one thing worth noting is that the recipe is versatile and can be customized to suit your needs.
Read Also: African Sweet Potato Cake Recipe Baked To Perfection
And today, I will unveil the secret to baking a tasty banana oatcake. Stay with me
Ingredients
4 cups of overripe bananas (peeled and chopped)
1 cup Almond milk (unsweetened)
1 tsp cinnamon
4 eggs
50ml coconut oil
½ tsp turmeric
1 tbsp pure vanilla extract
1 cup unsalted butter
2 tbsp confectioners' sugar
3 tbsp old fashioned oats
5ml salt
¼ tsp nutmeg
1tsp baking powder
-Guide-
Put coconut oil in a blender. Pour your milk and beat all the eggs inside. Transfer the oats and blend into a thick puree
Pour in a large bowl and add baking powder, cinnamon, nutmeg, turmeric, salt and vanilla extract. Whisk until evenly mixed.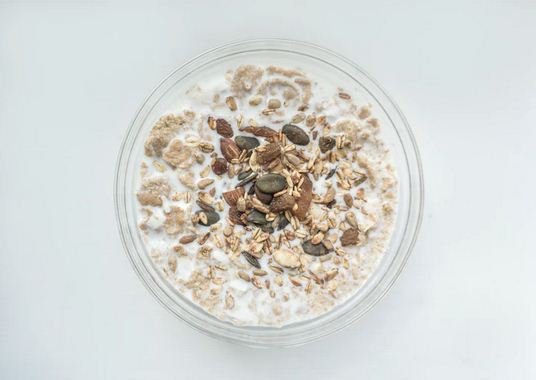 Melt butter and pour into the mixture. Whisk for three minutes and let it sit for five minutes.
Preheat the oven up to 1750 C. Grease a round baking pan and pour the batter. Bake for forty-five minutes until golden brown.
Lightly sprinkle confectioners' sugar on top and place in a wire rack for about 15 minutes. Slice as desired.