Interview with Chae on Fire | An Afro-Colombian Artist in the Afro-Diaspora
Black people from different sub-ethnic groups form what we refer to as the Afro-Diaspora community. They have special characteristics in terms of Language, facial expressions, and thinking. There are also some threads that memory, preserved in DNA since ages, always remember.

Some people trace these threads back to food, music, or both, while others believe that these threads are in something else. In Chae's art, however, all these threads are present. The energy that fills the room when she sings connects and links fans to a different dimension of curiosity and thrill.

In Chae's music, people feel there is a story: an Afro- Diaspora story. The music makes them feel as if they are a part of the story regardless of what has gone and what now remains. Chae enjoys singing different genres, but her fire is on for real when she sings from the soul that connects her to her root.

Chae -Elizabeth Dillion Cordoba- was born in Colombia. She grew up in the area of Cali, Catargena. Her ancestors were among the millions of men and women who lived in Mali, Ghana, Ivory Coast, Senegal, Nigeria, Gambia, Congo, Cameroon, Guinea, Sierra Leone, and Burkina Faso. Those people were brought in ships to slave in Spanish plantations.

Growing up as a child, Chae experienced significant hardships- including hunger and deprivation which she managed to overcome. In 1850s, many of the Africans, who fought for freedom, were isolated and had no choice but to live in jungles. Remarkably, not much has changed since then.

Music can't be a thing in Colombia without the richness and cultural additions of Chae's ancestors. There's the Cumbia, which most people still believe till now, that is the same as, or a version of Guinea's (West Africa) Cumbe. Cumbia music is now one of the most important and enjoyed music genres in Columbia and Mexico.

Artists like Chae on Fire and Grupo Rubolu has done the Afro community proud as they have kept the history, tradition and culture fresh in our minds through their music. Nothing enriches people's identity and self-esteem more than a music that touches the soul, and makes people feel good.
According to Chae, the Afro Colombians are still the minority of Columbia population and, unfortunately, have zero representation in the government. Currently, there are still thousands of children out there that go to bed hungry.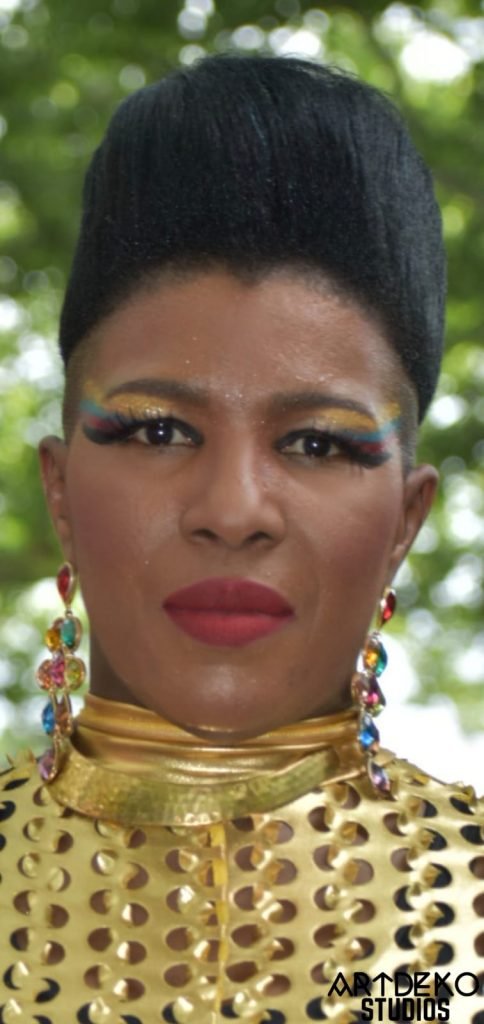 Chae's story is her art, and her art is her music. Hers is one of the voices ought to be heard.
Watch the Gist TV interview with Chae:
Want to feature your work on AfroGist Media? Reach out – info@afrogistmedia.com