With the recent coronavirus pandemic, many people have found themselves working remotely. Working from home can be a huge lifesaver but it can easily become a nightmare if you're not doing it correctly. The distractions from children running around, pets doing their things, and extra comfort of your home can interfere with your productivity. Although it is hard work, it is surely possible to work remotely even if you have kids or pets. With a few work from home tips, you don't have to go crazy trying to finish assignments.
Benefits Of Telecommuting
Everyone should work in the environment they are most effective in. for some, the office works just fine. For a lot of other people, working from home, telecommuting, or working remotely is the best option. If you're considering telecommuting, here are some outstanding benefits you stand to gain.
Because you don't have to go anywhere, there is no commuting necessary when you're working from your home.
Your schedule becomes super flexible and you can have more room to breathe.
You can save money that would otherwise be used on lunch and transportation.
You don't have to deal with pesky crowds and exhausting traffic that lasts for hours.
Instead of taking the space, an office will give you, you can set up your custom workspace to fit your needs and desires.
You get to skip office distractions.
You can finally spend more time with your family and friends instead of being at the office all the time.
Work From Home Tips
Working from home is an amazing concept loaded with numerous benefits but it is not always a jolly ride. If you want to be productive at your job without losing your mind, here are some helpful tips that will help you achieve those goals.
1. Assign an office space
Working from your computer while in bed might be tempting but don't fall for it. Prepare an area for working so you can boost productivity at home.
2. Set office hours
Whether you're self-employed or you work under a boss, set work hours for your tasks. You have to follow a structure no matter where you're working from. Don't just free flow or you can lose track of time and miss your deadlines.
3. Set goals
Since there is no one around to manage your progress, be your own manager. Set short term and long term goals and work towards achieving them.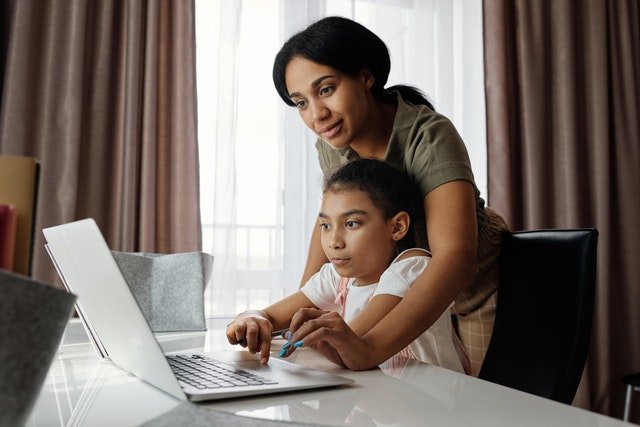 4. "Lockdown" the Kids and Pets
One of the biggest reasons why people decide to work from home is so they can spend more time with their children and loved ones. However, you must separate work hours from time with your kids or your productivity will suffer. Get a nanny or a neighbor to watch them so you can concentrate on work. After you have powered through your tasks, you can enjoy your time with your kids.
5. Take breaks
Don't stay cramped up in a chair all day. Your body needs fresh air and some leg stretches will do you good.
6. Choose healthy bites
It's okay to snack as you work but don't overindulge. Build a collection of healthy snacks to keep you from reaching for pizza and ice-cream whenever you're hungry. Blueberries, leafy vegetables, and tea are some great snack options that can help you deal with the stress of work. Remember that you are sitting all day and all week. Your body will show any poor eating habit rather quickly!
7. Leave work at work
Working remotely is super flexible but you must learn to separate pleasure from business. Shut down at the end of your work hours and do something else.
Work From Home Essentials
Now that you have an idea of how to work from home without losing your mind, you're ready to properly set up your workspace. We've arranged a list of important things to help enhance productivity and boost your day.
Computer setup: you're going to need a working computer, keyboard, and mouse. We recommend laptops but you can get a desktop and/or monitor if you prefer.
Sitting: don't skimp of design or comfort. Get yourself a beautiful desk and an ergonomic chair.
Wi-fi: you will probably become heavy internet use when working from home. Get fast wi-fi that won't delay your progress.
Sound control: some people work quietly while others prefer a lively environment. Depending on your personal preferences, get noise-canceling earphones or a set of speakers for music.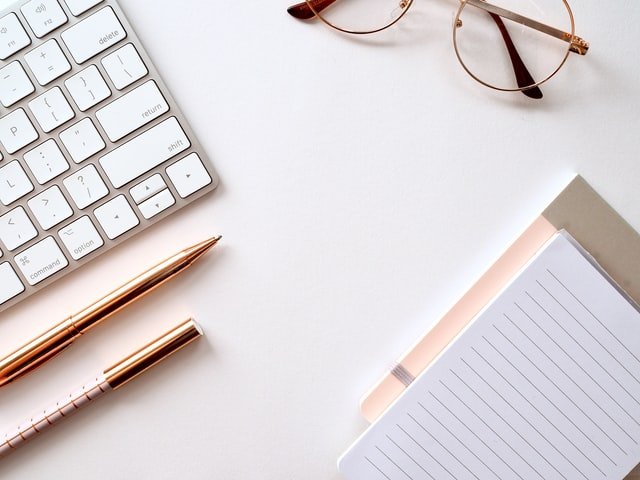 Writing tools: although we live in a digital world, you will need to scribble some things down sometimes. Get a notepad, pen, and pen pot. Remember to stock up on extra as these items can disappear easily.
File cabinet: since all work is not digital, get a file cabinet to store your work papers and files.
Cables: think about every cable you need to improve workflow and have them handy. Buy some extras in case your main cable fails.
Mood boosters: setup fragrance diffusers and scented candles to brighten up the mood of your workspace when you need a boost.
Lighting: for late-night tasks, ensure your work area has good overhead lighting or a powerful desk lamp.
Work From Home Best Practices
Apart from the helpful work from home tips, we have discussed above, you need to follow some best practices to ensure your remote working experience is not a bust. These work from home best practices are not a requirement but will make a world of difference on your quest.
Keep the house clean: your home is your workspace and must be kept tidy at all times. It doesn't matter whether you're going to host clients or not. Schedule cleaning sessions and keep all your stuff organized.
Take a shower: if you have been dreaming of working in your pajamas, end the fantasy because it cannot happen. Don't skip your morning showers because you're going to be at home. Encourage professional behavior as part of your routine.
Dress up: you're working, not "Netflixing" and chilling. You should swap your sweatpants for appropriate work attire but keep it comfortable.
Socialize: don't lock yourself up all day without human contact. You still need to network and relate to the outside world while working from home. Take time out to visit or chat with friends and co-workers via video call.
Mix things up: your mind and body require diversity. Now and then, alter your table arrangement or work from your local café for a change. Mix up your routine so you can remain inspired.
Telecommuting or working from home has many loaded benefits for employees from all industries to enjoy. The idea might sound easy and straightforward but can be quite challenging in real life. After securing your work from home essentials, make sure to follow our telecommuting tips and best practices for an enhanced and productive telecommuting experience. We hope you found helpful work from home tips and best practices you can apply to your current situation to spruce things up. Share this with a friend who is trying to adapt to working from home and they will thank you for it.