Burna Boy on his fourth album wastes no time in introducing himself as an African giant. With his voice being a little rough, it's incredible how he manages to churn out a really smooth album. For the keen ear there are a lot of jazzy sounds throughout the album, especially for a track like Anybody, where the beats will make you reminisce some of Nigeria's musical legends like Femi Kuti. With that in mind, the saxophone that is played through tracks like Dangote and Anybody gives is quite memorable.
This album has a few giants from the African contemporary scene, a track that is titled after Nigeria's biggest billionaire Dangote, a feature with Angelique Kidjo, arguably Africa's greatest diva. The album courses through a variety of African sounds; hip hop, reggae, Afro-fusion just but to name a few. However, the album though being seen as an Afro-pop album holds its authenticity to the African sound. Oddly, apart from Zlatan, Burna Boy has no other Nigerian act that he features in his album. This could be a subtle statement of him trying to break into the international market scene or even show that as a musician, he has the talent to get the hits without needing to collaborate.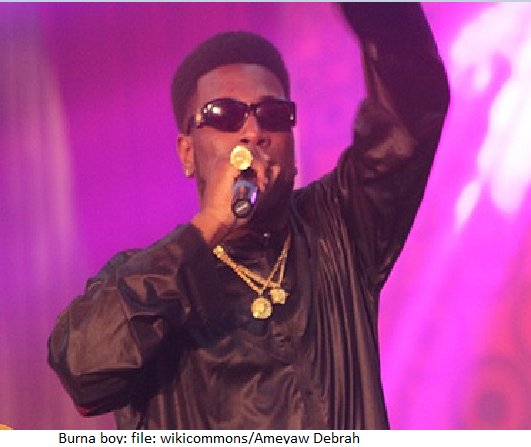 My only wish is that the album features more sounds from around the continent. I don't know maybe a collaboration with Micasa from South Africa would be very interesting. However, he does make a number of collaborations with international talents like Jeremih, Jorja Smith, Future etc. Maybe this is a statement to the stature he has as an African giant, and again his trial to break through the international market.
What I have learnt is put Burna Boy on any really jazz-influenced instrumental and it's a certified hit e.g Anybody, Gbona, On the Low etc. However, when he tries pop he isn't awful he is just generic, that's probably why we have a lot of reviews giving him a slightly above average rating for his album. Even if we are to point out Killing Dem featuring Zlatan, which is a hit, he doesn't sound all that natural. However, when he is left to crooning, he clearly shines. In fact I'd go as far as say he is the Africa's best crooner right about now.