It is no news that Black women are trailblazing locally and globally. They are not just role models and heroes but make significant changes in and out of their communities. Many women have had to break through the glass ceiling through hard work, resilience, and ingenuity. We can recognize and look up to them because they created and secured a place in history. With the qualities and inspiring stories these Black women embody, they deserve to be given their flowers every day. 
Although the list comprises modern-day influential Black women, this does not undermine the contribution of the great women before them. Rather, it is a testament that women like Madame CJ Walker, Coretta Scott King, or Katherine Johnson created a path worthy of emulation. Be curious to get familiar with these stellar, amazing figures who contributed to creating Black history.
On this list, we have women like Michelle Obama, Oprah Winfrey, and Rihanna, who are making significant waves in the black community and beyond.
#1. Oprah Winfrey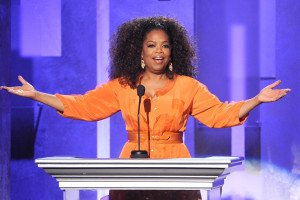 Oprah Winfrey wears many hats when it comes to television, but she is known for being a phenomenal talk show host. Not only does she own a TV network called OWN, but she's also been featured in countless prominent magazines and shows. The primetime and daytime Emmy Award winner ceaselessly breaks barriers to create new opportunities and platforms. Opray is all shades of talent and charisma. She recently topped a streaming chart recording of an interview with Prince Harry, Meghan Markle, and Adele.
#2. Serena Williams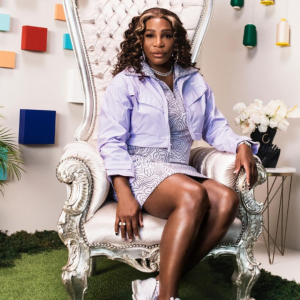 Serena Williams is a renowned tennis player who has earned the badge of the greatest tennis player of all time. Not only does she hold the most titles of an active player, but she is a three-time Olympian with four Olympic gold medals. She has also won over 20 Grand Salm singles titles — the most by any tennis player.
#3. Michelle Obama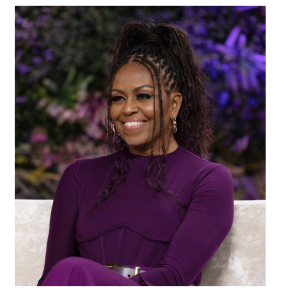 Michelle Obama is a true inspiration and a role model for women everywhere. She has made significant contributions to society as an attorney, philanthropist, and the first African-American First Lady in U.S. history. During her time as First Lady, Mrs. Obama created the Let's Move program, which was developed to help end childhood obesity. In 2019, she became the author of the bestseller Becoming, followed by the corresponding Netflix documentary in 2020. Her new book, The Light We Carry, is also a top-seller. As a graduate of Princeton University and Harvard Law School, Mrs. Obama continues to advocate for education for young girls and children's overall health. Her hard work, dedication, and inspiring words continue to uplift and motivate people worldwide.
#4. Maxine Waters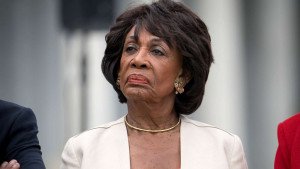 Congresswoman Maxine Waters is a true icon and an advocate for women, children, and people of color. Her response during a 2017 House Financial Service Committee hearing, where she uttered the now-famous phrase "I'm reclaiming my time", was a moment of inspiration for women everywhere. Unsurprisingly, #ReclaimingMyTime shortly started trending across social media, inspiring other women to stand up for themselves. Maxine Waters has been representing California's 43rd district for 15 terms now and has made significant contributions to the country.
#5. Beyoncé Knowles-Carter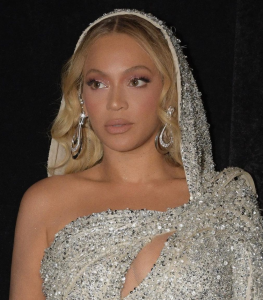 Beyoncé Knowles-Carter is an undeniable force in the entertainment industry. As a singer, songwriter, and actress, she has captivated audiences with her show-stopping performances, record-breaking songs, and multiple business ventures. Her 28 Grammy awards and 79 nominations make her the most Grammy-winning and nominated female artist of all time. Her brand Ivy Park, which offers highly anticipated athleisure collections, is a hit among fans. And her stadium concerts are renowned for being nothing short of spectacular. If you're lucky enough to grab tickets before they're gone, that is.
#6. Vice President Kamala Harris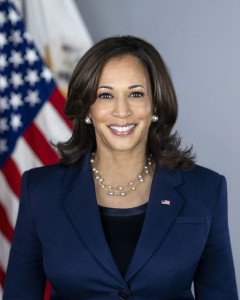 Vice President Kamala Harris is a trailblazer in every sense of the word. Before becoming Vice President, she graduated from Howard University and the University of California, Hastings College of Law. In 2017, Vice President Harris was sworn into the United States Senate. where she focused on important issues such as reforming cash bail, combating hunger, providing rent relief, improving maternal health care, and addressing the climate crisis. In 2021, she made history as the first woman and the first Black and South Asian American to become Vice President of the United States. Her historic election is an inspiration to women and people of color everywhere.
#7. Issa Rae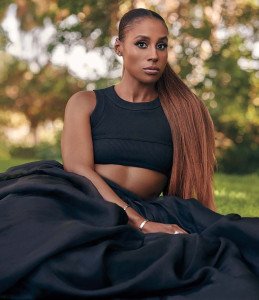 Issa Rae is a creative force to be reckoned with. She is the creator of the award-winning television show Insecure and has proven that there are no limits to what you can accomplish. After creating the popular web series The Mis-Adventures of Awkward Black Girl, Rae broke into the television and film industries and started producing, directing, and starring in multiple projects. She even began her production company, HOORAE, and her record label, Raedio. Rae has dedicated her career to creating storylines and platforms for artists and actors of color, and her work has inspired and uplifted countless people.
#8.Yara Shahidi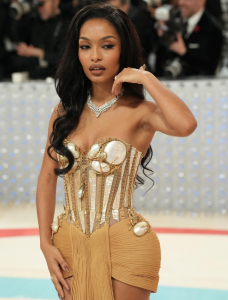 Yara Shahidi is an actress, activist, and Harvard University student well-known for her roles in various television and film projects. Her role as Zoey Johnson on ABC's Black-ish and its spinoff, Grown-ish, has made her a household name. However, Shahidi is more than just an actress. At a young age, she demonstrated her dedication to advocating for people of color and bringing attention to global injustices. Her work as an activist has led her to be a prominent voice in the fight for social justice and equality. Her passion and dedication have made her an inspiration to many young people around the world.
#9. Marsai Martin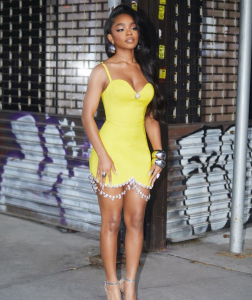 Marsai became popularly known for her role in the television show Black-ish. Since then, Marsai has graced the spotlight with other exciting projects, including being a producer, actress, and entrepreneur. In 2022, she launched Mari, a luxury press-on nail care line.
You May Also Like: 10 Protective Summer Hairstyles For Black Women
#10. Rihanna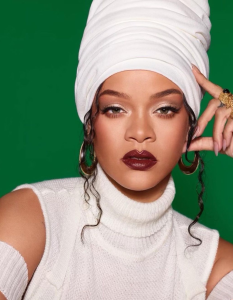 Robyn Rihanna Fenty, known simply as Rihanna, has made a name for herself as a talented singer, businesswoman, and philanthropist. Her ventures, including Fenty Skin, Fenty Beauty, and her lingerie brand Savage x Fenty, have proven that she is a top-tier businesswoman. In 2021, Forbes named her one of America's Richest Self-Made Women, with an estimated worth of $1.7 billion, making her the wealthiest female musician in the world. But Rihanna is more than just a successful businesswoman. She has made philanthropy a part of her mission by supporting diversity and inclusion through all her brands and pledging $15 million towards climate justice through her Clara Lionel Foundation. Her dedication to making a positive impact on the world is an inspiration to us all.
Wrap Up
Every Black woman is a born icon. But we narrowed down the list to the top ten record-breaking Black women who have taken the world by being a strong advocate and representative of the Black community.
Did your favorite make it to the list? Let us know in the comments!