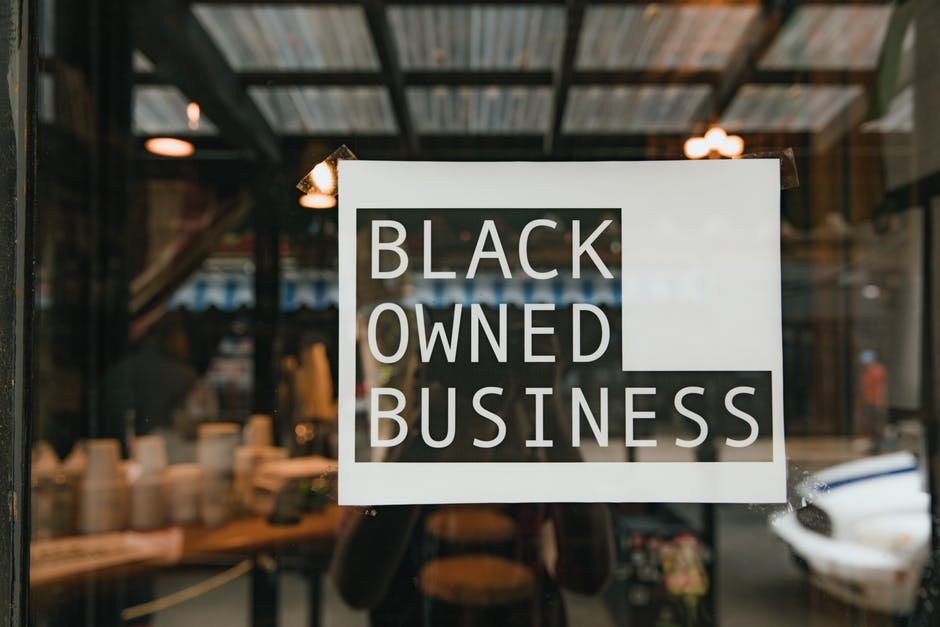 Have you ever wondered why black-owned businesses fail more compared to white-owned businesses? 8 out of 10 black-owned businesses fail within the first two years of operation.
When the Covid-19 pandemic hit, things even got worse for black-owned businesses. A report by CNBC found out that: between February 2020 and April 2020, black-owned businesses in the US declined by 41%. White-owned businesses on the other hand a decline of 17% between the same period. Does this mean blacks are less experienced in running businesses? Does it mean black businesses are vulnerable to any market instability? Why are black-owned businesses failing at such high rates nowadays? Here are six reasons why.
1 . Badly Calculated Business Plans.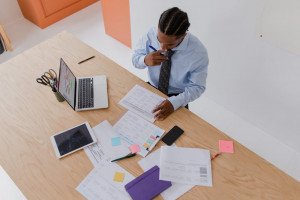 Running a profitable business is not something you can do on autopilot, you have to make certain calculations and plan every move you make.
Most black entrepreneurs make the costly mistake of jumping into business without coming up with a holistic, solid, and realistic business plan early on.
Your business plan may look good on paper, but if it lacks certain key components, then it's doomed for failure.
Your business plan should include Business goals, strategies, timelines, team members/employees, market analysis, competition, financial projections, and a budget.
You should not only come up with a plan with the above components but ensure you also stick with them.
Related: Is Leaving a High-Paying Job to Start a Business a Good Idea? 
2 . Lack of Proper Market Research.
You've probably heard the term market research over a dozen times. But do you know what it actually means in detail?
Without proper market research, people won't buy from you. Why? Because you don't know what your customers really want, or their pain points.
Many black-owned businesses fail for this simple reason. You may have enough capital, the best business idea, and a well-written business plan, but if nobody wants your product, your business is doomed for failure.
Market research is whereby you get to know who your potential customers are, where they live, their income level, gender, age, challenges they go through, etc. Doing this research early on will ensure that your product or service doesn't miss the mark. People will hence buy more from you since you are a unique value proposition.
3 . Tough Competition From Other Businesses.
When starting a business, most folks tend to focus more on how to make their business a success. That's not a bad thing to do. However, many black-owned businesses never think of their competitors.
Your competition can easily kick you out of business if you are not careful. What normally happens is, you may come up with a unique and new product, but if your competitors start to see you thriving, they'll also want a piece of that cake. So they're going to copy what you do. They may steal your market share and kick you out of business. It is prudent to consistently tweak your strategy to compete efficiently and successfully, especially in a crowded market.
Recommended: 5 Profitable Business Ideas For Black Entrepreneurs in 2022 
4 . Ineffective Team Members.
Lack of effective team members is another common reason why many black-owned businesses fail. You may have the best product or service but if your team is ineffective, then your business may incur huge losses.
This is where leadership skills come in. As a black entrepreneur, you ought to also have strong leadership skills. Your employees and team members will only be effective if you lead by example. Ensure you come up with a team of dedicated employees with complementary traits.
Finding the right team members is however not an easy task. Resources like LinkedIn can greatly help you find the right team members for your business. Hire based on your business strategy, find employees who can bring real value to the business.
5 . Cash-flow Problems.
Cash-flow problems happen to not only small businesses but big businesses alike. It simply refers to the amount of money moving in and out of a business in a given period.
It's vital for every black-owned business to maintain a positive cash flow. Cash is king, with enough funds running in the business system, operational costs will not be an issue. Cash-flow problems or negative cash flow happen when a business lacks enough liquid funds to cover its liabilities. It's vital to ensure your cash inflows exceed your cash outflows.
6 . Poor Business Management.
Being a business owner also means you ought to have strong management skills. Poor business management is one of the leading reasons why many black-owned businesses fail.
Business management is quite broad. In case it overwhelms you, you may hire a good manager to help you out. This is because business management requires skills such as finance, marketing, purchasing and supplies, management of employees, etc.
You may not have all these skills, but that doesn't mean it can't be done. You may decide to learn them or hire somebody with the skills. Having a business partner can also greatly help in managing your business. This is because both partners bring certain skills and value to the business.
There you have it. From your own standpoint, add to this list, what do you think is the major cause of the downfall of black-owned businesses?