Ever wondered what the world would look like if certain items or foods were never invented at all?
Did you know that most of the items and food we enjoy today were invented by blacks? So what are these inventions? And who are these black folks who made our lives easier? Here are 7 famous black inventors and their inventions you probably didn't know about:
1 . George Crum: Potato Chips
George Crum was a black chef who invented potato chips in 1853. He was born in 1824 and died in 1914. He worked as a chef at Moon's Lake House, Saratoga Springs where he invented potato chips.
Moon's Lake House was an expensive restaurant in Saratoga Springs, New York that served the wealthy people of Manhattan.
History has it that a customer at the restaurant repeatedly complained about the French fries at the restaurant, claiming they were too thick. Crum thus came up with a solution. He sliced the potatoes paper-thin, made them crispy by frying and seasoned them with salt. To his surprise, the frustrated customer loved them and this made Moon's Lake House famous for their potato chips. Their potato chips became known as "Saratoga Chips."
2 . Alfred L. Cralle: Ice Cream Scooper
Alfred L. Cralle was an African American who invented the ice cream scooper in 1897. He also received the patent for it in the same year.
He invented it while working at Markell Brothers drugstore and St. Charles Hotel in Pittsburgh as a porter.
The invention came about after he noticed ice cream sticking on spoons that were used back then. He thus designed an ice cream scooper that was less expensive, strong and easy to operate.He was also the first black man to receive a patent in Pittsburgh.
3 . Charles Richard Drew: Blood Bank
Charles Richard Drew was an African American medical researcher famous for inventing the blood bank. He was born in 1904 and later died in 1950.
The blood bank invention came about while he was researching about blood preservation at Columbia University.
He discovered a way of separating red blood cells from plasma cells, then storing them separately. This new invention allowed storage of blood for over a week. He then documented his findings in a scientific paper that later formed the first blood bank.
Read also: 5 Movies that Retold the African-American History
4 . Sarah Boone: Improved Ironing Board
Born in 1832, Sarah Boone is renown for improving the ironing board. She also received a patent for it, making her one of the first black women to get a patent.
Her improved ironing board made it easy to iron garments. This is because it was narrower and curved in design compared to previous ironing boards. Her invention was patented in 1892.
5 . Marie Van Brittan Brown: Video Home Security System
Alongside her husband, Marie Van Brittan Brown invented the video home security system in 1966. They applied for a patent that got approved in 1969.
She was born in 1922 in New York and died in 1999. Her invention influenced today's home security systems used in most modern homes. She worked as a nurse, while her husband, Albert Brown, was an electrical technician.
At the time, there was increased crime rates in their neighborhood. This prompted the couple to design a security system that allowed them to know who visited their home, so they could contact the police quickly in case of a break-in.
6 . Alexander Miles: Automatic Elevator Doors
Born in 1839 in Ohio, Alexander Miles was a black inventor famous for inventing automatic elevator doors. The elevator doors could open and close automatically.
This made riding an elevator more safe, with the same features being used on modern-day elevators.
He received a patent for his invention in 1887. He died in 1918 and was regarded as the wealthiest black man in the Pacific Northwest area. The majority of his wealth was as a result of income streaming in from his invention. In 2007, his name was inducted into the National Inventors Hall of Fame.
7 . Dr. James E. West: Electret Microphone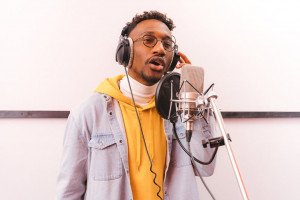 Dr. James E. West is a black inventor and professor famous for co-inventing the electret microphone in 1962. He's also responsible for developing the electret transducer technology, used in most modern-day contemporary microphones.
He's received over 250 patents and was once a professor at Johns Hopkins University. His foil electret microphone was less expensive to produce compared to condenser microphones.
He was born in 1931 and his love for appliances started when he was still a child. Out of curiosity, he could open up appliances and he soon became fascinated with the concept of electricity.
Which among the seven black inventors is your favorite and why? let us know down below.