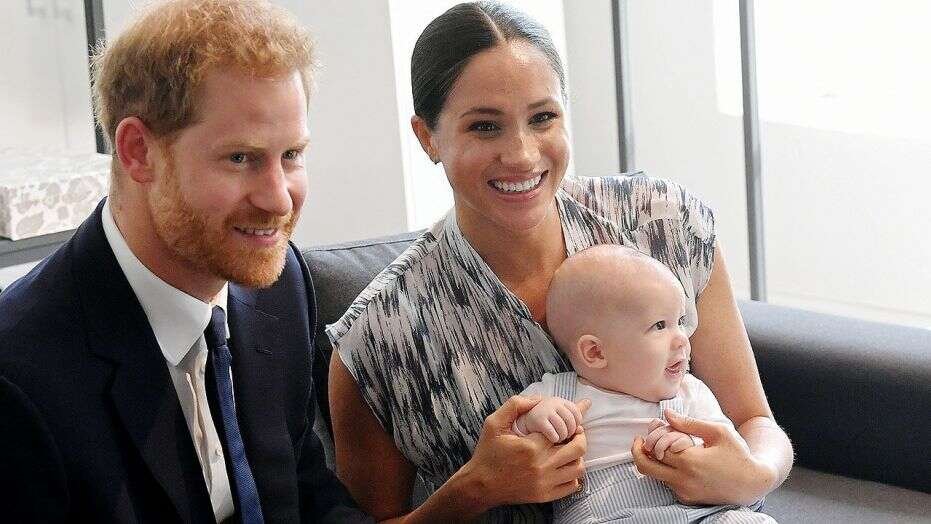 Current news places Britain's most famous lovebirds, Meghan and Harry in Montecito, Santa Barbara. The couple has made a lot of moves this year, from leaving the British royal family, moving to Canada, and then Los Angeles before buying their first home in Montecito. As of July this year, the family has left Tyler Perry's luxury Beverly Hills mansion for a stately home of their own.
Located on the millionaire's hillside between the Pacific Ocean and Santa Ynez Mountain, the couples 7.4 acre home is a sight for sore eyes. The Duke and Duchess of Sussex now have A-list neighbors like Oprah Winfrey and Ariana Grande. The couple took out a mortgage of $9.5 million for the $14.65 million home.
RECOMMENDED: Buying a Home in the US
A Look Inside The House
The Mediterranean style mansion was built in 2003. It houses a trove of off-white and beige decorations including:
9 bedrooms
16 bathrooms
A gym
A library
A dray sauna
A wet sauna
An arcade
An elevator
A game room
A home theatre
A detached guest house with two beds and baths
A tea house
A children's cottage
A built-in children's playset
Beautifully manicured grounds with a tiered rose garden, Italian cypress trees, and old olive trees
A tennis court
A lap-lane swimming pool
And many other outside amenities
This elaborate luxury mansion offers a small family everything they need for a quiet and peaceful life. Former owner and Russian businessman, Sergey Grishin, had possessed the house since purchasing it for $25.3 million in 2009. Reports have it that he tried to sell it off several times without success. Regardless of the huge price for the royals, the $10 million deal with a financial loss for Sergey was a huge discount for Meghan and Harry.
YOU MAY ALSO LIKE: Fashionable African Presidents: The Most Stylish Of All Time
Why Are Meghan And Harry In Montecito?
After leaving London earlier this year, the couple has moved around a bit. Their last luxury residence in Beverly Hills was remarkable and comfortable, but one important factor was missing; privacy. Apart from the desire for financial freedom, another reason Meghan and Harry exited senior royal life was to chase the private life they desired. Although they tried to give Los Angeles a shot, the cosmopolitan town proved too busy for their liking. Even amidst the COVID-19 pandemic, the couple still had many run-ins with paparazzi. Harry especially hated that he couldn't keep his family out of the limelight when all they desired was some peace. This situation made it very easy to buy the perfect house when the opportunity came along.
Meghan and Harry loved living in California, but the smaller town in Santa Barbara gives them the much-needed distance they require for private life. Meghan visited Montecito in her younger years and fell in love with the idyllic scenery of the place. Harry also loved the appeal of a small community tucked away in serenity and beauty. There's a lot of space in this mansion for a bigger family which the couple could also be considering.
Meghan And Harry Settling In Montecito
The semi-rural ambiance of Montecito is indubitably the kind of relaxed retreat every celebrity craves when they want to escape the public eye. You could live up there in your private mansion and no one would know but your servants.
The family is settling in quite nicely and have made a few online appearances from their Montecito home. Prince Harry talked to Invictus games competitors from his home online. He held the meeting from his home where an off-white background was viewed as he spoke. Meghan also gave a sneak peek of their home when she appeared on a video call for a virtual summit from her home. The 39-year-old Duchess said "It's good to be home" as she sat in a stylish vintage chair by a window that showed a glimpse of relaxing hills.
Information coming in from credible sources say that Meghan is taking some time off to renovate parts of their new home. There will be upgrades to theirs and Archie's room including the kitchen, gym, and outdoor play area. The family is surely settling in nicely and wants to bring a touch of their preferences into their home.
Meghan and Harry will also be renovating the detached guest house for Doria Ragland, Meghan's mother. Doria currently lives in Los Angeles but will have a comfortable place in the couple's home when she comes in to visit. The grandmother already spends a lot of time with the family and although there is enough space for her in the main house, the family wants to give her some privacy when she's around.
Takeaway
It seems the Sussex's are truly putting down roots for their family now. This purchase of their first home and plans for renovation, the family of three can have a quiet private life they always dreamed about in grand style. Meghan, Harry, and Archie have properly settled down in their Montecito mansion and are already making plans for Meghan's mum to have a space in the family home. As they continue on their journey for financial freedom and privacy, we wish the Duke and Duchess of Sussex more wins.