Ever wondered why certain businesses stand out from the crowd while others fall flat? Why is it that only a few get noticed out of the millions of websites and physical stores worldwide?
Such businesses are usually well respected, and everyone wants to be involved with what they do. Think of big companies such as Facebook and Google, now immensely successful.
So how did they build strong and successful brands early on? Here's how to create buzz for a new business;
Creating Buzz Meaning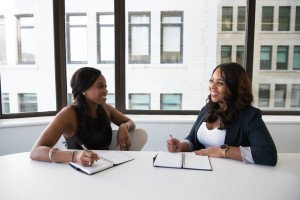 Creating buzz means getting people excited and talking about your business, so they can, in turn, promote your products or services. It's also known as buzz marketing.
This marketing method mainly leverages word-of-mouth and online adverts to create engagement among consumers – about your new products or services. This way, consumers can talk about your new product/service with other people they meet, e.g., friends, family, and their social networks – before launching it. That's free marketing.
The trick here is to up your copywriting game by creating unusual and catchy copies. Furthermore, coming up with an authentic vibe that is intriguing and unique compared to what currently exists in the market.
Buzz Marketing Example
Bitcoin, the world-leading cryptocurrency by market cap, is an excellent example of buzz marketing.
It was launched in 2009 by an unknown person(s) named Satoshi Nakamoto.
When the network went live, very few people knew of it. In 2010, the value of a single Bitcoin was around $0.09. In 2011, it rose to about $29.60. Currently, the value of a single Bitcoin is $43,732.
When the value of a single Bitcoin was around $20,000 in 2017, everybody was talking about it. This is despite it being relatively unknown. So what caused this buzz in Bitcoin? Well, people started talking about it online and through word-of-mouth with their friends, family, and social peers. Mainstream media also started to air it, thus boosting its awareness.
How To Create Buzz For Your New Business
It's possible to create buzz about your product or service, even if your business is relatively new. This is how you do it!
1 . Focus more on the consumer, not the product or service.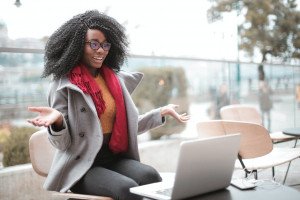 Most new business owners make the number one mistake of focusing more on their products/services and less on the consumer.
As a new business owner, don't be quick to showcase your product/service features.
Why?
This is because most people don't care. Those who care can easily find that information on your website or online.
What you ought to do instead is to focus your attention on how that product or service affects the consumer. Is your product/service simple to use? Does it boost productivity? Or is it stylish?
These are the kind of things consumers want to understand before they make that purchasing decision.
They want to know if your product or service will improve their lives. This will, in turn, create a buzz or make them excited about the value proposition of your product or service.
You may also like Bucket List Ideas: 35 Things Every Black Man Must Do Before He Reaches 35…
2 . Get influencers on Board Before the Launch.
It's crucial to get influencers on board before launching your new product or service.
Why is this important?
It gets people excited and talking about the product/service months or weeks before the launch. These influencers could be bloggers or even thoughtful leaders.
An example of a company good at this is Apple. For instance, before launching a new iPhone, they get influencers such as bloggers and journalists on board.
These influencers aid in spreading the word about the new iPhone on media outlets, websites, and social media. The act makes people excited about the iPhone before it gets to the market. When it finally launches, expect sales to be high since people will be eager to purchase it.
3 . Introduce a product/service your consumers will want to show off.
People love showing off. But they'll only show off if your product/service is of incredible quality.
For example, if Apple suddenly launched iPhones of lower quality, they would undoubtedly experience a backlash. People will not buy them, and nobody will be willing to show off publicly.
This is why your product/service should be of high quality to create that buzz among consumers.
Bottom Line
The key takeaway; you do not have to be as big as Facebook or Apple to create that buzz. However small your business is, you can also generate buzz among your consumers and achieve massive success.
However, with a well-planned strategy for launching your product/service. Make your marketing copy unique and catchy so that people can talk about it before and post the launch.